This post may contain affiliate links.
A list of exceptional online classes to better myself at home.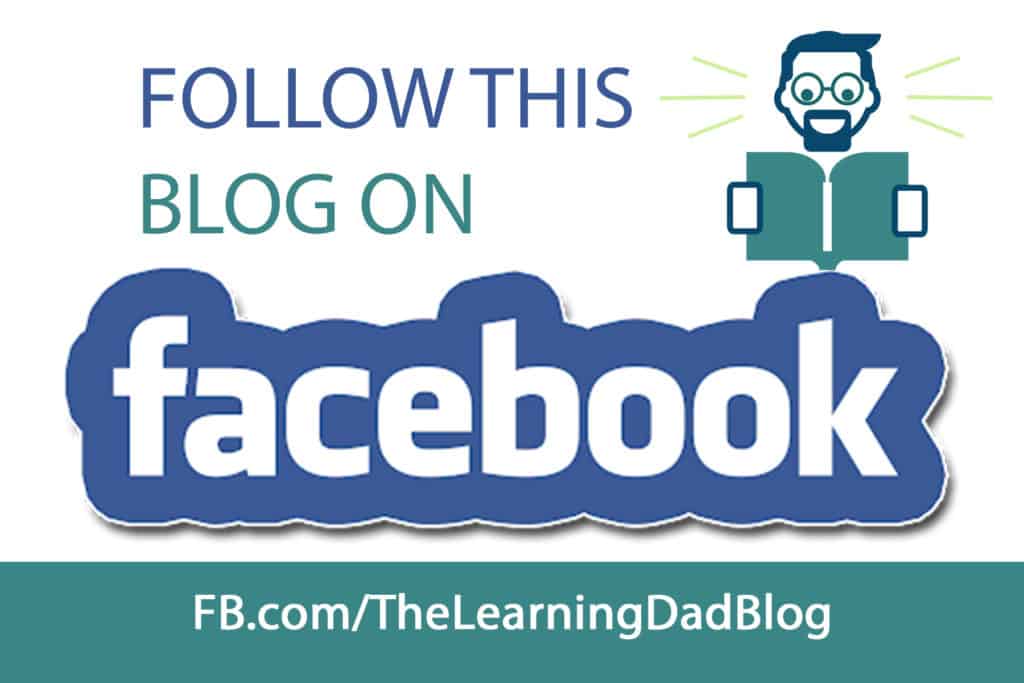 Feeling dull? Same here.
It's the fourth week of the lockdown. Still, COVID-19 wrecks havoc in our country and the whole world.
When will this end? By the looks of it, it won't be anytime soon. Every day the number of cases continues to rise.
I like to be at home. But the lack of work made me feel like an idle muscle. I started to become weak and lazy. All my body wants is to either lay in bed or watch Netflix all day. The more I succumb, the more my body craves for them.
I know I'm not alone. It's very okay to feel this way, especially if it aids us from the tensions the virus brought in our lives. This post doesn't intend to guilt-trip those who seem "unproductive." I understand and respect our unique ways to weather a crisis.
This post is more like a note to myself. A form of personal accountability. It is a list of masterclasses I can try to better myself while locked at home. It is a reminder that there's more I can do for my family than watch Netflix with them.
If you feel the same way, I'm glad to share this list with you as well. I dedicate this post to all fathers. Fathers who wish to take the extra mile for their families during this quarantine period.
Here 5 Masterclasses to Better Myself at Home.
What is MasterClass?
MasterClass is an online learning platform. It offers hundreds of video lessons where we can learn new skills or improve existing ones. What makes it unique compared to other platforms is it enables anyone in the world to learn from the masters. – no pun intended.
Gordon Ramsay's MasterClass to Better Myself in Cooking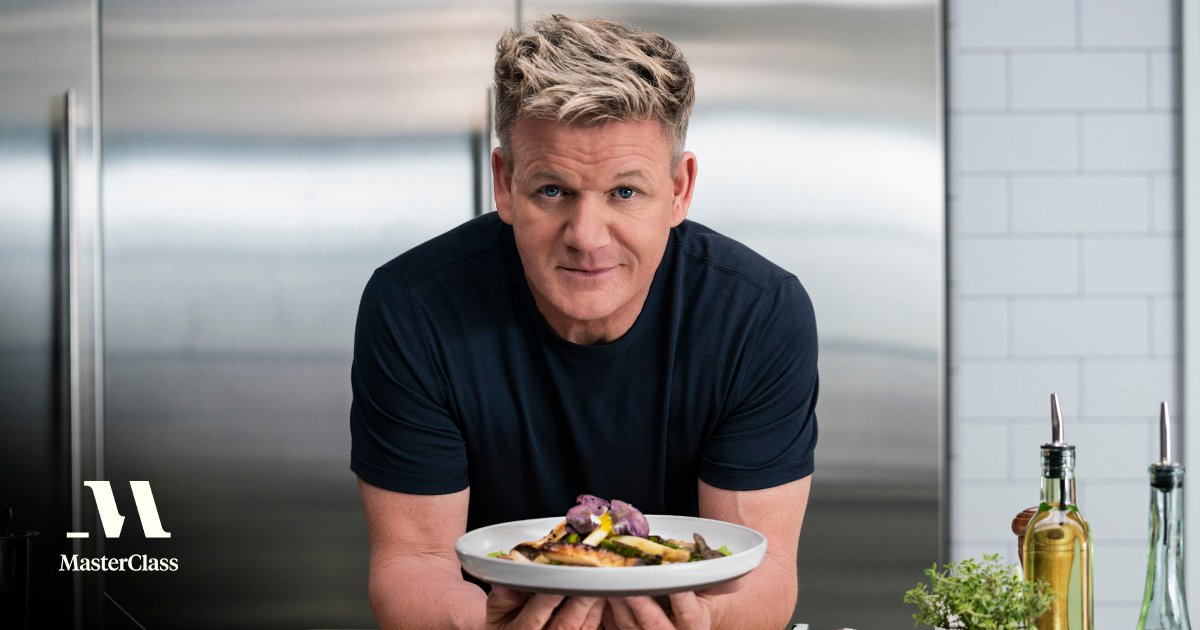 Lalaine's cooking immensely improved during this lockdown. She's already a master of the hamburger and the longganisa — a kind of Filipino sausage. While she enjoys preparing food for us, she can't help but dread it on some days.
"I don't know what to cook anymore!" is what I often hear. Who can blame her? She cooks twice a day, seven times a week, and she's already doing this for four straight weeks!
It's easy to deal with this matter on normal days. We can simply eat out or call food delivery. But these days are not normal. Most restaurants do not operate due to the quarantine. Food deliveries are not easy to book either. As of now, we have no choice but to brave through it.
I understand her struggle. As a husband, I'm compelled to better myself in cooking to help her out. I'm a graduate of Hotel and Restaurant Management, yet I haven't cooked a single meal for my family. It's a good opportunity to relearn the skills I got in college with Gordon Ramsay and actually use it at home.
WHY GORDON RAMSAY?
I am a fan of Gordon Ramsay. I first saw him in a TV series Hell's Kitchen, and then the MasterChef.
Gordon James Ramsay is a British chef, restaurateur, writer, and TV personality. His restaurants got 16 Michelin stars in total and currently hold a total of seven.
I like how he's critical on the basics of cooking. He's very unforgiving to chefs who serve food that's still raw. He also gauges a chef's skill by how he/she cook eggs. – Egg cooking is actually one of the most dreaded tests he gives to contestants.
I know how to cook scrambled eggs. But when I followed how Gordon cook his eggs, it took mine to another level. One video and he already made a simple scrambled egg special.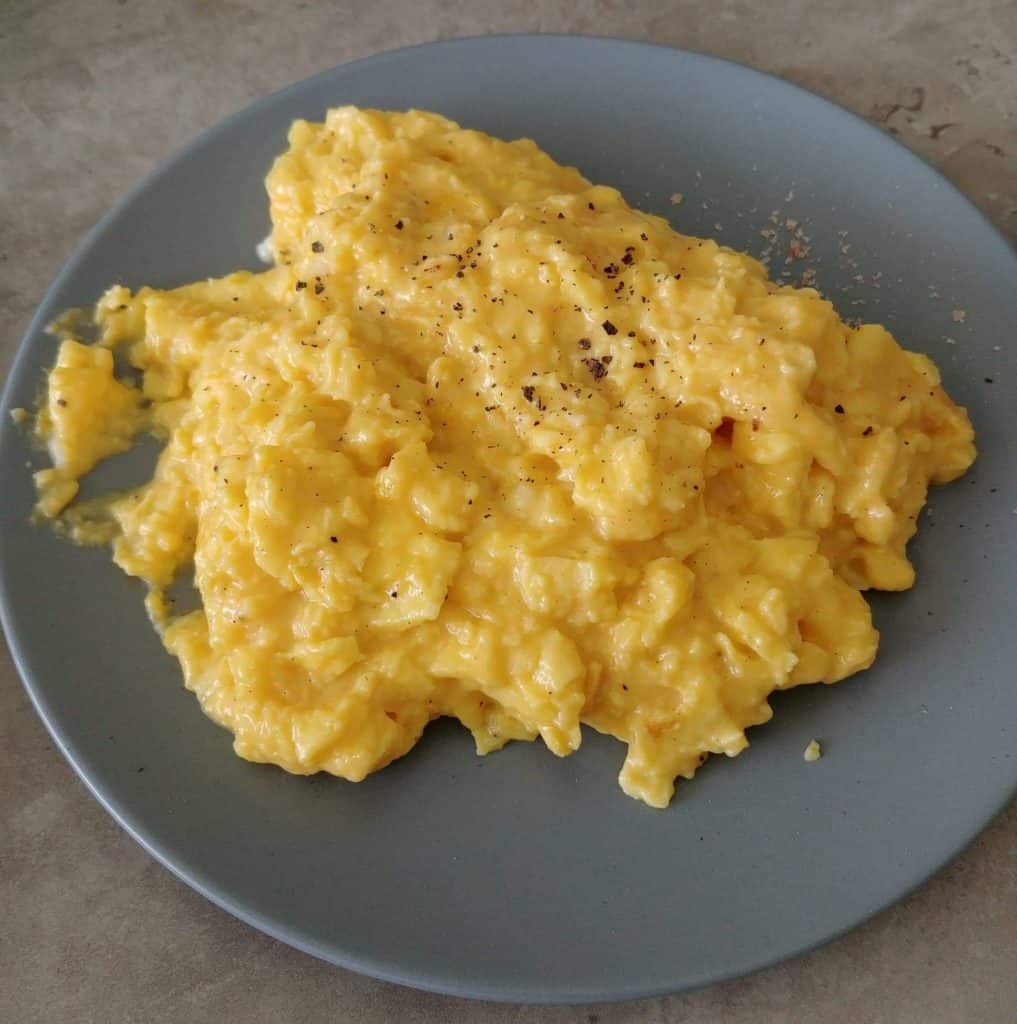 No one is born a great cook, one learns by doing.

Julia Child
Some of the things we'll learn in Gordon Ramsay's MasterClass:
How to layout the kitchen
Knife skills
Perfecting scrambled eggs
How to make pasta dough
How to handle ingredients
GORDON RAMSAY TEACHES COOKING
20 video lessons (3h 52m)
This is Gordon Ramsay like you've never experienced. The seven-star Michelin chef takes you into his home kitchen to learn everything from kitchen setup and buying the freshest ingredients to constructing unforgettable dishes. In this MasterClass, you're not just learning recipes, you're learning how to take your cooking to the next level.
Howard Schultz's MasterClass to Better Myself in Leadership
Where to get supplies? How to conserve our resources? What should we do to weather the crisis?
My leadership as a husband and as a father has never been this important. I should make sure our home runs well despite the lockdown. This challenging time is a good opportunity to better myself as a leader. How I lead will greatly affect the well-being of our household.
WHY HOWARD SCHULTZ?
If you don't know who Howard Schultz is, he is only the former chairman and CEO of one of our beloved coffee brands. Yes, he made Starbucks, Starbucks.
Howard D. Schultz is an American businessman, author, and philanthropist. He served at Starbucks Coffee Corporation for more than two decades. (From 1986 to 2000, and then from 2008 to 2017.)
Howard stepped down as CEO to focus on Starbuck's international expansion in 2000. But he came back on board during the 2008 financial crisis.
He made bold moves to survive the crisis despite the serious criticisms he received. He mass-fire executives and shut down hundreds of weak stores. All U.S. stores were also temporarily closed to retrain employees on how to make espresso.
He stuck with his beliefs and it paid off in the end. Starbucks enjoyed a 21,000% increase in shareholder value during the crisis. — It's about $100 billion added in market capitalization to the company.
Schultz is now the 145th-richest person in the United States by Forbes in 2019. He has a net worth of $4.1 billion based on the November 2019 assessment. He is the author of three books: Pour Your Heart Into It, Onward, and From the Ground Up.
There are several leadership classes available in MasterClass. It's obvious why I chose Howard's class. True leadership shines in times of trouble.
Honorable mention: Bob Iger's Leadership MasterClass. (Former CEO of Disney)
Great leaders don't tell what to do. They show how it's done.

Anonymous
Some of the things we'll learn in Howard Schultz's MasterClass:
Don't manage, lead.
What to do in crisis
Importance of being curious
How to marry values and profits
Why we should not pioneer
HOWARD SCHULTZ TEACHES LEADERSHIP
12 video lessons (1h 43m)
Former Starbucks CEO Howard Schultz rose from a childhood in public housing to leading a company that revolutionized the way the world drinks coffee. With no formal business education, he relied on his values while growing a 13-store chain into a global brand with more than 250,000 employees. In his 90-minute video series, Howard shares what he's learned about business leadership and being an entrepreneur.
Judd Apatow's MasterClass to Better Myself in Humor
These are tough times. No one can deny that. The virus is very real. As of today, there are a total of 145,521 deaths all over the world due to COVID-19. The economy is down and supplies are scarce. Everyone's default mode is to panic.
Our family is not exempted. We get bombarded with terrible news each day which leads to worries and anxieties. But believe it or not, there's still something we can smile or even laugh about.
It won't be easy, but to know how to turn our tragedies into comedies is a beautiful skill our family can acquire.
Life is too important to be taken seriously.

Oscar Wilde
WHY JUDD APATOW?
Judd Apatow is an American filmmaker, actor, and comedian. I don't know much about him, but I know his works. He co-wrote some of my favorite comedies of all-time. (E.g. Liar Liar, Bruce Almighty, Happy Gilmore, and The Wedding Singer.)
Apatow's work has won many awards including:
A Primetime Emmy Award.
A Creative Arts Emmy Award.
and A Hollywood Comedy Award.
His films were also nominated for Grammy, PGA, Golden Globe, and Academy Awards.
Judd owns Apatow Productions which produce, develop, and direct TV series and movies.
Some of the things we'll learn in Judd Apatow's MasterClass:
How to write stand-up comedy
How to craft comedic storylines
Character development
Writing habits
Dialogue
JUDD APATOW TEACHES COMEDY
9 video lessons (2h 6m)
No joke: at age 15, Judd Apatow took a dishwashing job at a comedy club to watch the acts. Today, he's the comedic genius behind hits including The 40-Year-Old Virgin, Knocked Up, Bridesmaids, and Freaks and Geeks. In his first-ever online comedy class, the Emmy Award winner teaches you how to create hilarious storylines, write great stand-up, and direct movies that leave audiences laughing.
Malcolm Gladwell's Masterclass to Better Myself in Writing
I'm passionate about writing. It's something I want to believe God has called me to do. I don't know how will He use it, but I hope my writings will bring glory to Him.
One of my greatest inspirations in writing is the Apostle Paul. He wrote thirteen epistles in the Bible. Four of which he wrote while he's imprisoned. Yes, he still does what he's called to do even in lockdown.
He wrote letters to encourage, to teach, and to give love. I'm not sure how to do it yet, but what's certain is I have more time to better myself in writing today.
Writing permits me to be more than I am.

Alice Walker
WHY MALCOLM GLADWELL?
I honestly haven't read any of Malcolm Gladwell's books yet. But some of my friends told me that I should. I'm a non-fiction reader and his name usually pops up when I shop for new books.
Malcolm Timothy Gladwell is a Canadian journalist, author, and public speaker.
He has already published six books:
The Tipping Point: How Little Things Can Make a Big Difference (2000)
Blink: The Power of Thinking Without Thinking (2005)
Outliers: The Story of Success (2008)
What the Dog Saw: And Other Adventures (2009)
David and Goliath: Underdogs, Misfits, and the Art of Battling Giants (2013)
Talking To Strangers: What We Should Know about the People We Don't Know (2019).
Five of which were on The New York Times Best Seller list.
Gladwell is known for using simple things to explain complex ideas. It's a superpower every writer wishes to obtain.
A good writer is someone who delivers ideas to readers in a way they can easily understand it. It's something I am eager to learn from Malcolm.
Some of the things we can learn in Malcolm Gladwell's MasterClass:
How to structure narrative
How to hold readers
Researching
How to select and develop a story
How to structure language
MALCOLM GLADWELL TEACHES WRITING
23 video lessons (4h 54m)
Ketchup. Crime. Quarterbacks. Thanks to Malcolm Gladwell's books, these ordinary subjects have helped millions of readers grasp complex ideas like behavioral economics and performance prediction. Now, the renowned storyteller and best-selling author of Blink and The Tipping Point is teaching his first online writing class. Craft stories that captivate by learning how Malcolm researches topics, crafts characters, and distills big ideas into simple, powerful narratives.
Chris Voss' MasterClass to Better Myself in Negotiation
What are you going to do when you only have one television at home? Yes, in these what seems like petty instances, negotiation plays an important role as well.
We're are now three people with different taste of enjoying the TV. I like to watch Netflix, Lalaine likes to play PlayStation, and Joab likes his kiddie shows. As a father, I should better myself in negotiating with my family so we all can enjoy our time with the television.
It's funny because we're not usually attached to the screen on normal days. Perhaps boredom has taken root in our system that we now see TV as an essential part of the house.
WHY CHRIS VOSS?
Simple, I tried his methods and experienced some successes.
I read Chris' book Never Split The Difference and applied it at work. I became better at making conversations, reading people, and closing sales. It's because of his book why I got so excited about this MasterClass.
Christopher Voss is a former FBI hostage negotiator and the CEO of The Black Swan Group Ltd.
Voss spent 24 years working in the FBI Crisis Negotiation Unit. He's the chief of international hostage and kidnapping negotiator from 2003 to 2007.
After working on more than 150 international hostage cases, he retired from the FBI in 2007.
While the book is already excellent, I expect his MasterClass will give me more. I hope the video lessons will give a better perspective on how to apply the techniques taught in the book.
Everything in life is a negotiation.

Chris Voss
Some of the things we'll learn in Chris Voss' MasterClass:
Tactical empathy
Mirroring and labeling
Mastering delivery
Body language & speech patterns
The value of "No"
CHRIS VOSS TEACHES THE ART OF NEGOTIATION
18 video lessons (3h 4m)
As an FBI hostage negotiator, Chris Voss persuaded terrorists, bank robbers, and kidnappers to see things his way. Now he's teaching you his field-tested strategies to help you in everyday negotiations, whether you're aiming to improve your salary, the service you receive, or your relationships. Get stronger communication skills, game-changing insights into human nature, and more of what you want out of life.
Closing Thoughts
I hope you find this list useful and interesting. I also hope it made you excited to better yourself as much as I do for myself.
These are only the top five classes that caught my attention. There are more exciting MasterClasses you can find in their library.
Here are some honorable mentions:
Penn & Teller's Art of Magic
Kelly Wearstler's Interior Designing
Stephen Curry's Basketball Skills
Wolfgang Pucks's Cooking
Annie Leibovitz's Photography
Ken Burn's Documentary Filmmaking
Carlos Santana's Art and Soul of Guitar
I'm certain this won't replace my Netflix any time soon. I'm hooked on Korean drama as of this writing. — Check out Itaewon Class!
Yet I plan to set aside at least an hour a day to MasterClass to give myself a better screentime diet.
GET ACCESS TO MASTERCLASS TODAY!
Get unlimited access to the MasterClass for $180 per year.
---
Transparency: The Learning Dad earns a profit when you enroll through the links above. We hand-picked these MasterClasses because we think they are helpful and trustworthy. — not because of the small commission we'll make if you decide to buy.
Our job is to help you make better, safer decisions on the internet. We do this by research and/or trying out the products/services before we endorse them to you.
Please do not spend any money on these products unless you feel you need them. It's always better to do your due diligence before you buy anything.
You may visit our disclosure page to learn more.
Godspeed!
If you liked this post, you might also like this one