This post may contain affiliate links.
GCash is a mobile money service app regulated by the central bank of the Philippines. The app lets you send and receive money, settle purchases via QR code, pay bills, and more. It's like having your wallet inside your phone.
What Is GSave In GCash?
GSave is a feature in GCash that gives your digital wallet the capability to earn interests. It helps you open a savings account with CIMB, BPI, or Maybank, as well as manage them directly via app. The main benefit of GSave is its convenience and significantly higher interest rate compared to regular banks.
Read on to learn more about how GSave can help your finances.
Regular savings and checking accounts are not as safe as you think.
We all have trust issues when it's about our money. I know people who still keep their cold cash in a safety vault in their attic, inside their cabinets, or even under their beds. They want to keep their wealth "safe" by having it as close to them as possible. We chuckle because we know this is actually one of the worst ways to keep money. But how about you? Chances are, you feel happy and secure by keeping your money in a regular checking or savings account. But what if I tell you, that while these are indeed better locations overall, they are not as safe as you think.
Take note of inflation.
Ever wonder why it seems like you still struggle financially despite the increase in your savings, salary, or sales? There's a big possibility that you are not aware of inflation.
To put it simply, inflation is an invisible expense. It eats up our hard-earned money every year without us knowing. Inflation is a guarantee that the cost of living next year will be more expensive than today. Prices of goods and services are sure to go up no matter what we do. Like gravity, inflation is a law. It's constantly happening whether you're aware of it or not. Neglecting to take note of inflation is like jumping from a building and wondering why you are dead.
We can't ignore inflation. It will be detrimental to our finances if we do. We should always consider it every time we make financial decisions.
How does inflation affect us, and what should we do about it?
What do most people do when prices go up? They whine and complain. If you are part of that group, I hope you don't do that anymore. I can empathize with the frustration of scrambling back to the lifestyle we once could afford. But as we understand inflation, this should not surprise us anymore. Instead, we should expect that maintaining our current lifestyle next year will be a challenge. And rather than complain and feel sorry for ourselves, let's just do our best to prepare for it.
The most practical way to beat inflation is to counter it. As I write this, our country's inflation rate is at a whopping 8%! What does this mean? There are more elaborate ways to explain this, but to me, this means we are all losing money at 8% annually. Take note, however, that inflation rates fluctuate throughout the year. The current rate is generally too high, so we expect it to eventually go back to the 2 to 4 percent range.
I'm sorry in advance if this is a poor example. Yet, I cannot think of a better way to illustrate how inflation affects our finances:
What happens to a block of ice if you expose it to heat? Little by little it melts away, right? What should we do to prevent this? Correct, we need to put it somewhere cold. Like a freezer.
Similarly, our money is like a block of ice that is always exposed to the heat of inflation. It's our job to place them in cold places to maintain or even increase their value. Technically, to beat inflation, we should put our money somewhere it can incur an interest rate of 8% or more.
Invest your money
A regular savings account today generally offers 0.0675% interest per year; while a checking account gives none. This is why I say they are not as safe as you think. Yes, they can protect your money from theft, loss, or damage. But, they aren't cold enough to protect you from the scorching effect of inflation. Money here will lose its value over time.
I encourage you to risk a little bit and explore cooler places such as stocks, bonds, mutual funds, and such. These accounts have the capacity to yield 2% to 15% annually or more. You can check out GInvest for this purpose instead. The act of putting money in those vehicles is called investing. But please don't jump into it without proper study. It's best to do your homework about this subject first. In real life, you can lose money on investments – especially if you don't know what you are doing. I highly recommend you take this 5-hour on-demand video course on The Lazy Investor Way if you want to learn a solid investing strategy: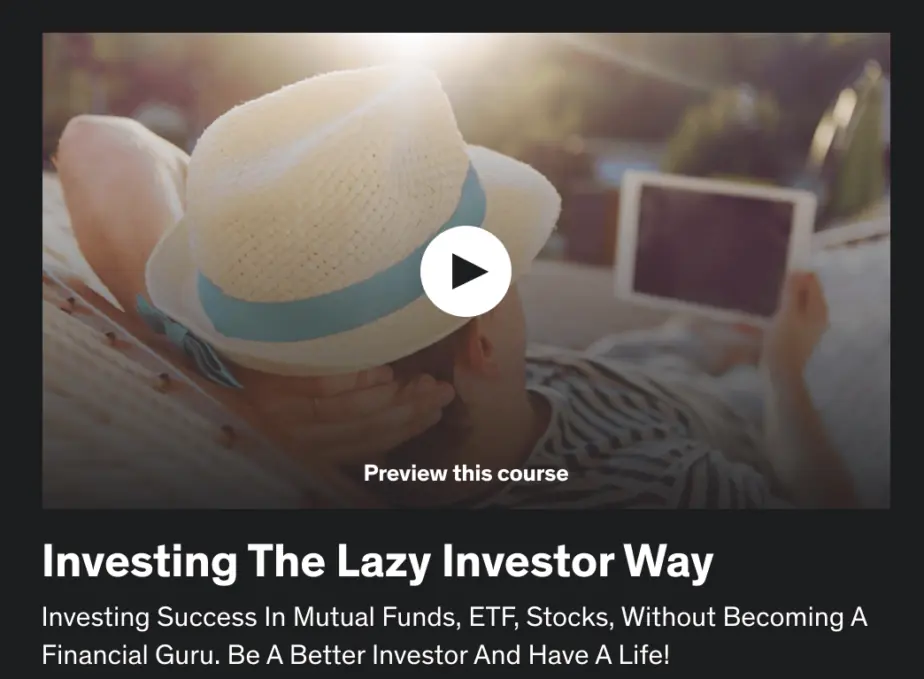 I'm confident that you'll get a clearer picture of how to invest your money to beat inflation after you finish this course. Yet, I am also aware that learning is a continuous journey. I approach my investments exactly like the lazy investor. So if you have any questions, email me at jed[at]thelearningdadblog.com. I'll do my best to help you. Moreover, I can also send you a short e-book on how to start investing in mutual funds.
Keep it in a high-interest savings account.
If you find investing too risky for you – then look no further than keeping your money in a high-interest savings account. This is where GSave comes in. GCash have partnered with three reputable banks (as of this writing) for their saving feature:
GSave by Commerce International Merchant Bankers Berhad (CIMB)
#MySaveUp by Bank of the Philippine Islands (BPI)
EzySave+ (beta) by Malayan Banking Berhad (Maybank)
All these accounts are offering above average interest rates, so they are considered as high-interest savings accounts. See their comparison below:
GSave (CIMB)
#MySaveUp (BPI)
EzySave+ (Maybank)
Interest (p.a.)
2.6%
0.0925%
2.5%
Initial deposit
Php 0.00
Php 1.00
Php 0.00
Required maintaining balance
Php 0.00
Php 3,000
Php 0.00
Required balance to earn interest
Php 0.01
Php 5,000
Php 0.01
Maximum deposit limit
Basic: Php 50K
Fully verified: No limit.
Php 30,000
Basic: Php 100K
Fully verified: No limit.
ATM Debit Card
No
Yes
Yes
Insurance
Life insurance coverage based on your ADB (Php 5K to Php 250K)
No
Personal accident insurance of Php 1M for ADB of Php 50K.
Comparison table for GSave by CIMB, #MySaveUp by BPI, and EzySave+ by Maybank.

**ADB = Average daily balance**
**Information presented may change without prior notice.**
If I have to choose among the three, I may go with Maybanks' EzySave+. But it's just me. Choose whichever you think is right for you.
I know this post is about GCash's GSave feature, but the reality is you can also opt for other high-interest savings accounts like:
Maya (up to 6% p.a.)
Tonik (up to 4.5% p.a.)
Seabank (up to 5% p.a.)
DiskarTech (up to 6.5% p.a.)
I am not by any means affiliated with GCash. So it doesn't really matter to me which services you choose as long as you start protecting your money from inflation. I have no other intention than to simply give you information that can help you and your family.
How does GSave compare to other financial products?
It's up to you if you still prefer to keep all your money in a regular savings account. But below are some of the things you are missing out on if you're not using GSave.
GSave's rate is 38x higher than the regular savings account.

GSave 2.6% vs other banks 0.0675% (a year)

It's almost 3x higher than other bank's high-yield savings accounts. Plus, it has no minimum deposit and no maintaining balance.

Other high-yield savings accounts have an average interest rate of 1%. But to qualify, you need to make a minimum deposit and maintain a balance of at least P30,000 to P50,000.

It's 5x higher than time deposits and has no lock-in period.

Let's take BDO's Peso Time Deposit as an example.
You will need to lock-in Php 5 Million to Php 20 Million for 360 days to incur 0.5%.

It almost has the same rate as the Money Market Fund, but is more stable.
Besides GSave and other high-interest savings accounts, my favorite place to park my cash is in the Money Market Fund (MMF). They almost have the same rates, and are generally safe financial vehicles. The difference between them, however, is that GSave is more stable while MMF fluctuates. To be fair, I'm a person who is comfortable with fluctuation because it means the rate can go higher than usual.
Like any other savings account, GSave is also covered by the Philippine Deposit Insurance Corporation (PDIC).

Depositors of GSave and other high-interest savings accounts are also covered with up to Php 500,000 by PDIC.
How come traditional banks couldn't give the same rate?
Digital banks' overhead costs are generally low compared to traditional banks. They do not have a physical store, so they don't need to spend too much on manpower, construction, lease and equipment. This is the secret behind their generosity. All the amount they saved is redirected to their depositors as part of their marketing efforts.
Summary
A regular savings account doesn't protect our money from the rising inflation rate. Their interest offers are too low, thus money there will lose its value overtime. To counter inflation, we should learn how to invest our money to earn at least 2 to 8 percent a year. If you find investing too risky, the next best thing is to keep it in a high-interest savings account like GSave.
Learn to invest the Lazy Investor Way today!
Related Questions
How to deposit in GSave?
Log in to your GCash account.
Go to GSave by tapping the piggy bank icon.
Choose which account you want to deposit your money to.
Tap deposit money and indicate the amount you wish to deposit.
Tap continue and confirm if the information is correct.
Done. You successfully deposited your money to GSave.
GSave minimum deposit?
There is no minimum deposit in GSave. You can deposit any amount you desire.
GSave minimum balance?
There is no maintaining balance required in GSave. Yet, of course, the higher the amount you save, the higher amount you earn from interest.
GSave maximum deposit limit?
GSave has a maximum deposit limit of fifty thousand pesos (Php 50,000) for unverified accounts. You have the option to lift this limit by requesting to fully verify your account.
How to earn in GSave?
You will earn a monthly interest of at least 2.6% by simply saving your money in GSave. Be sure to transfer your money from GCash to GSave. Money in GCash does not earn interest.
Is GSave worth it?
GSave's interest rate is thirty-eight times higher than regular savings banks. It is a far better option in protecting your money against inflation.
More From The Learning Dad Blog
Sources