This post may contain affiliate links.
We're pregnant with baby number two! But our ultrasound showed an enlarged yolk sac; also known as Mega Yolk Sac.
Yolk sac plays a critical role in giving nutrients to the embryo. It's where blood initially flows. The sac helps develop vital body functions like digestion, protection, and reproduction.
The yolk sac gets bigger and will be visible via ultrasound from the 5th to the end of the 10th week of pregnancy. Then it will get smaller and become undetectable after the 14th to 20th week.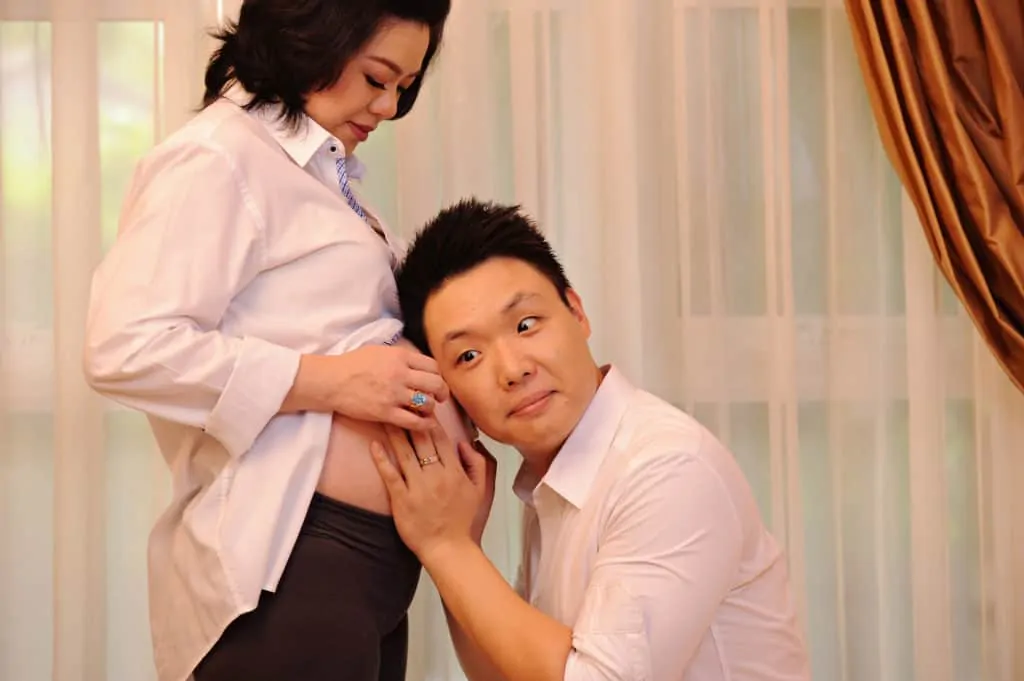 The Ideal Size Of A Yolk Sac
The normal size of a healthy yolk sac is 5-6 mm. Study shows bigger sacs will highly result in miscarriage. Furthermore, there were no live pregnancies recorded for yolk sacs bigger than 7 mm.
Guess how mega our yolk sac is? 9 mm.
And the baby? Alive with a strong heart rate.
The Risks Of An Enlarged Yolk Sac
Yet we appreciate our OB-Gyne for being upfront with the risks. She discussed the possible results of our pregnancy:
There is an 80% chance that we will miscarry.
10% we will deliver to a baby with chromosomal disorders. (i.e. special child)
10% we will deliver to a healthy normal baby.
Read: The Mission and Vision Of Our Family (Tips + Core Values)
A Tough Fight So Far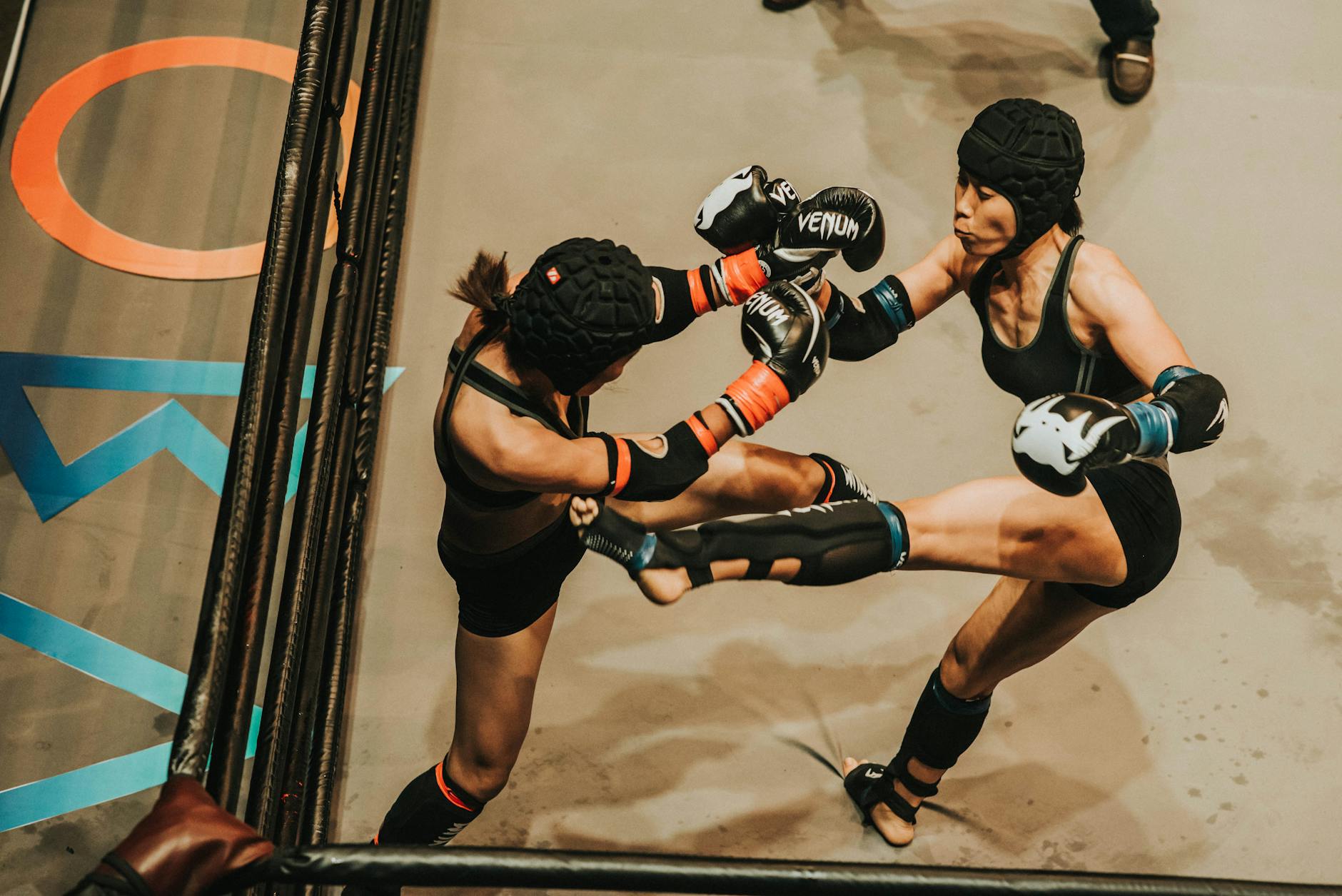 Our pregnancy has been a slug fest so far and this news gave a pretty hard punch to the gut.
Round 1:
May 11, We found out we're pregnant. (Yehey!)
Baby: 1
Opponent: 0
Round 2:
May 22, Lalaine bled heavily. Ultrasound showed a negative fetal heartbeat and a deformed gestational sac. They also found a big blood clot inside the womb which is the cause of the bleeding. OB-Gyne didn't prescribe any medicines to keep the baby because the pregnancy is not viable. We're already miscarrying. We are only waiting for the fetus to come out.
Baby: 1
Opponent: 1
Round 3:
May 29, no fetus came out. We went to a sonographer to check. To everyone's surprise, the scan showed the baby's heart beating. What's more, the sac is also intact, and the blood clot is gone. OB-Gyne said it was a miracle! Pregnancy is now viable. (All glory to God!)
Baby: 2
Opponent: 1
Round 4:
June 13, this is when we learned about our mega yolk sac. 🙁
Baby: 2
Opponent: 2
The next round will be in July. Please pray with us for good results.
Read: The Struggle To Leave and Cleave
We fight by depending on God.
This is one of the toughest bouts we're in as a couple thus far. Yet we admit all we can do now is to put everything in God's hands. Creating life is His business, not ours.
We chose to stop all medicines and let the body decide if the pregnancy should continue or not. Our body knows how to take care of itself. It will eradicate anything harmful. As a husband, my main concern is the health of my wife.
Even so, we will continue to be diligent and do what's necessary to make the pregnancy successful. Timely check-ups, vitamins and such. It's still our duty as parents to take care of this unborn child.
Final Thoughts
It's our prayer to have a healthy pregnancy and deliver a normal baby. We will remain fervent and ask God about it day and night. But if He decides otherwise, we will trust His plan. Whatever the outcome is, we know it's the best.
To our unborn son or daughter, you are a fighter. Whoever you are, mommy and daddy love you.
Summary
Mega Yolk Sac results in miscarriage 80% of the time. But let's do our due diligence as parents and let God take care of the rest. Fight the good fight.
For I know the plans I have for you, declares the Lord, plans for welfare and not for evil, to give you a future and a hope.

Jeremiah 29:11 ESV
Read: Dealing with Anxiety
Can An Enlarged Yolk Sac Correct Itself?
Enlarged yolk-sac does not correct itself according to our OB-Gyne. It may get smaller and undetectable by the 14th to 20th week, yet the risks of miscarriage and chromosomal disorders are still there. Nevertheless, there are also success stories where healthy babies were born despite this condition.
Updates
July 10 — The fourth scan. They call it the Nuchal Translucency Scan, or the NT Scan. This procedure can rule out the possibility of chromosomal abnormalities. They'll do intricate measurements of the baby's body parts to see if there's anything off. They're particular with the nasal bone and the thickness of the clear space behind the neck.

Praise God, all measurements were normal. BUT they found a "mass" in the abdomen area, which is another bummer.

September 11— My wife just had her CAS — Congenital Anomaly Scan. Others simply call it the twentieth-week scan because they are uneasy with the word "anomaly."
Despite the term, this could be an exciting day for most couples. It's the day when they'll learn their baby's gender. Yet, it's only a cherry on top, because CAS' main aim is to ensure normal baby development.

Anyhow, here's the report: "NO OBVIOUS ANOMALIES DETECTED IN THIS SCAN."

Whew, praise God!

But our doctor said we need to take another scan next month, just to be sure.

October 11— We decided not to take another scan. There's nothing we can do about it anyway. We will simply trust God's plan for us.

December 25— Our daughter, Jrue, came out at 2.6 kilograms with a length of 50 centimeters and got a good Apgar Score of 9 and 9.

Thank you for the prayers. Everything is well, except for her left ear.

We observed a small hole at the side and a gap on the lobe.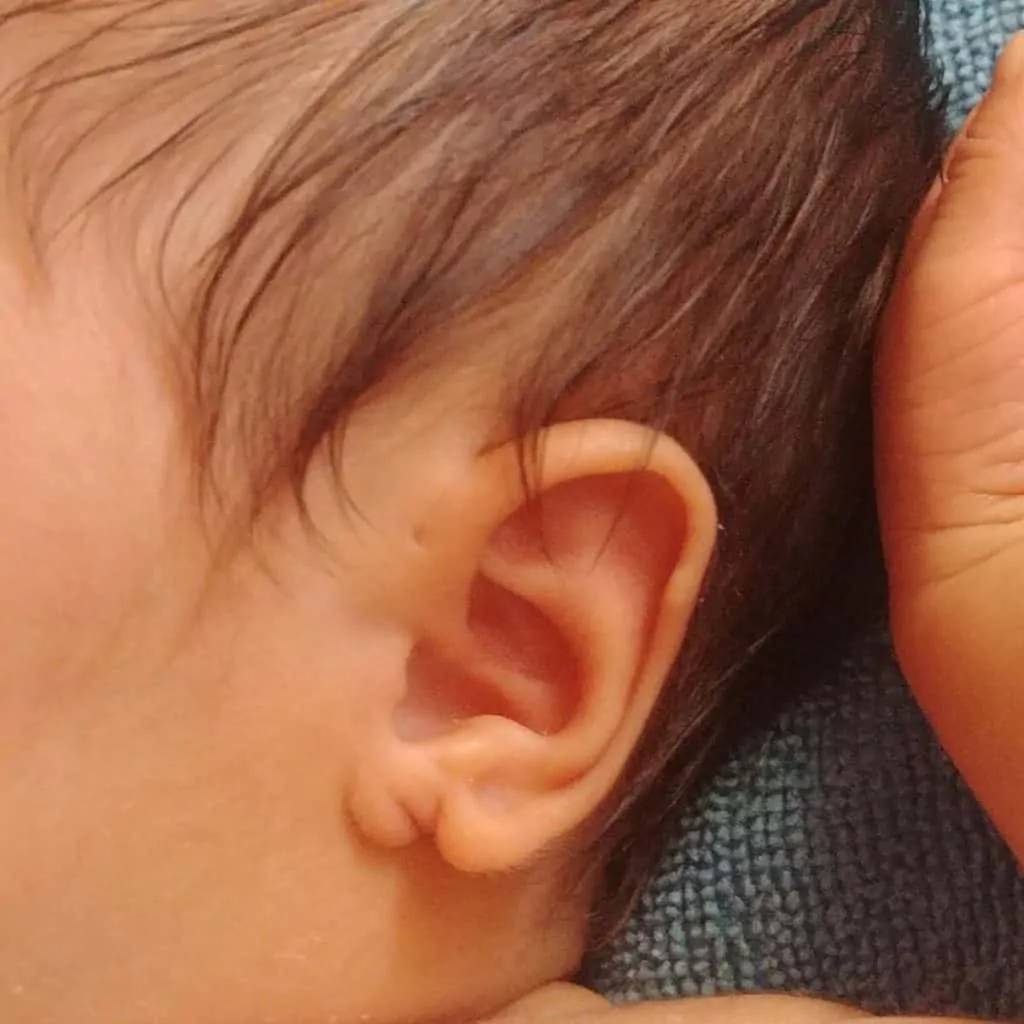 Her pediatrician says there's nothing to worry about. We should only watch out for the hole as it may sometimes get infected.
September 11, 2020—Exactly one year today we learned about Jrue's gender. She's now eight months old. All glory to God!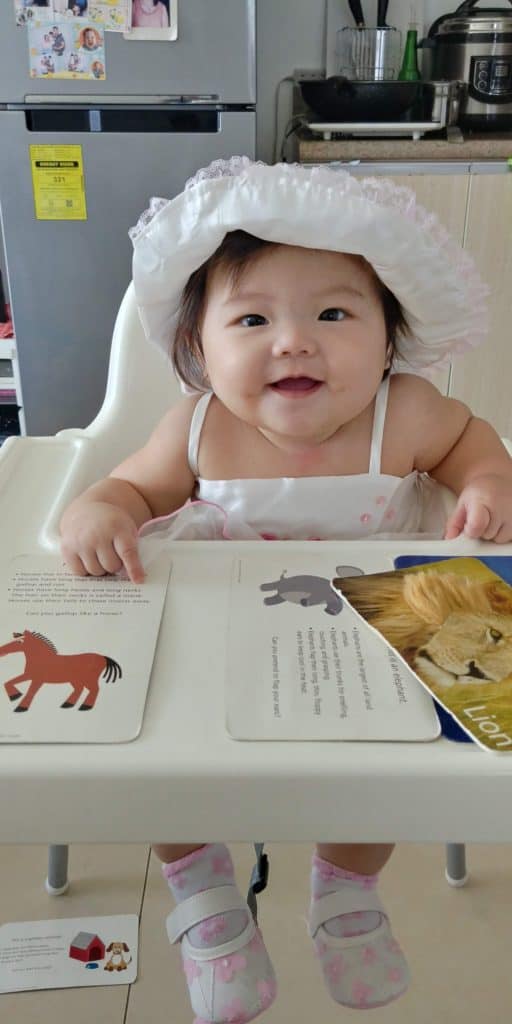 February 16, 2021 — Went on a house tour with this little one.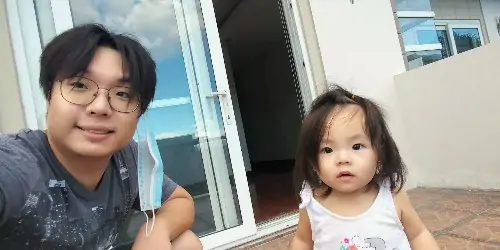 October 6, 2021 — She likes dressing up.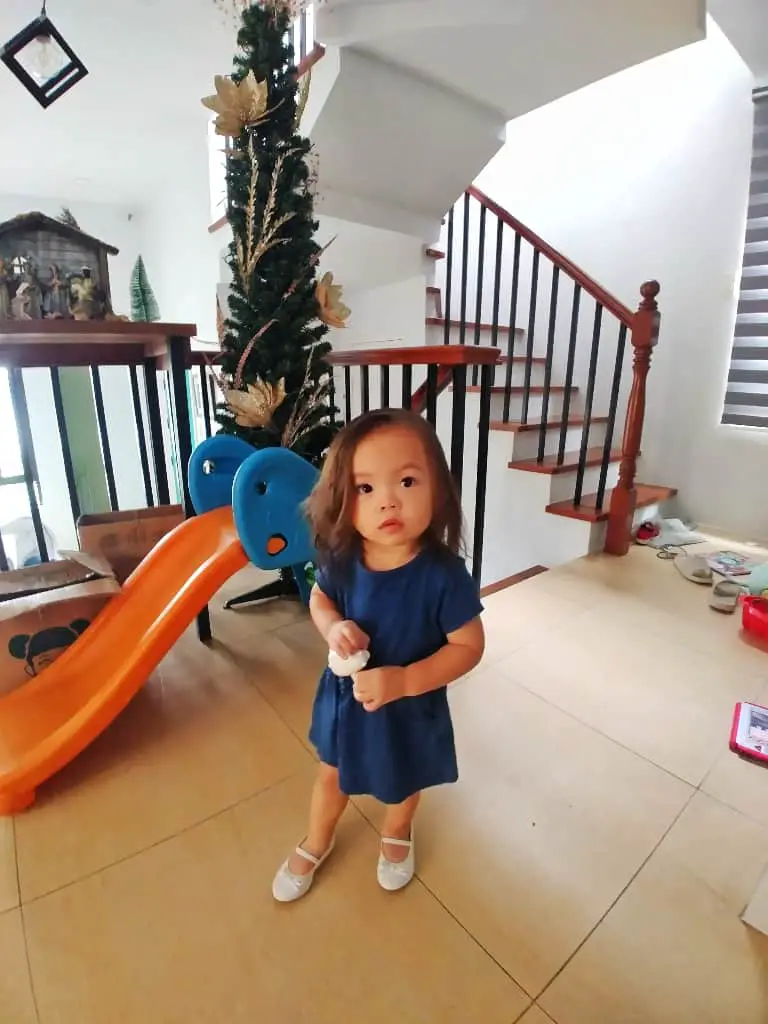 April 23, 2022 — She loves doughnuts.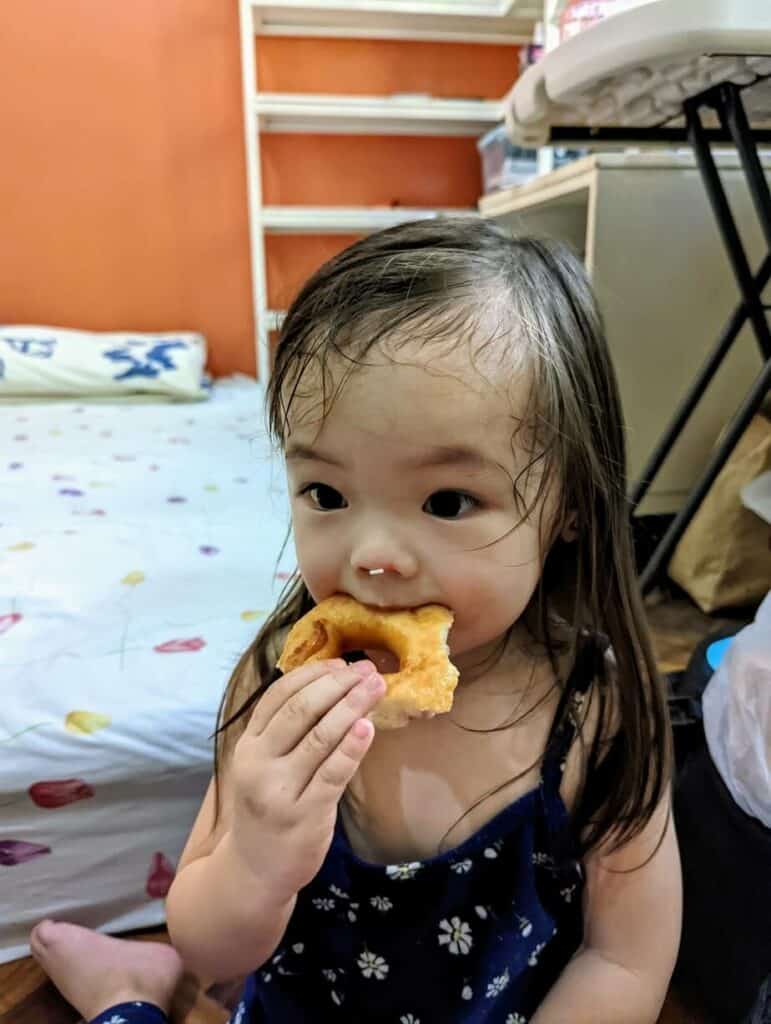 Jan 12, 2023 — She now watches basketball with me.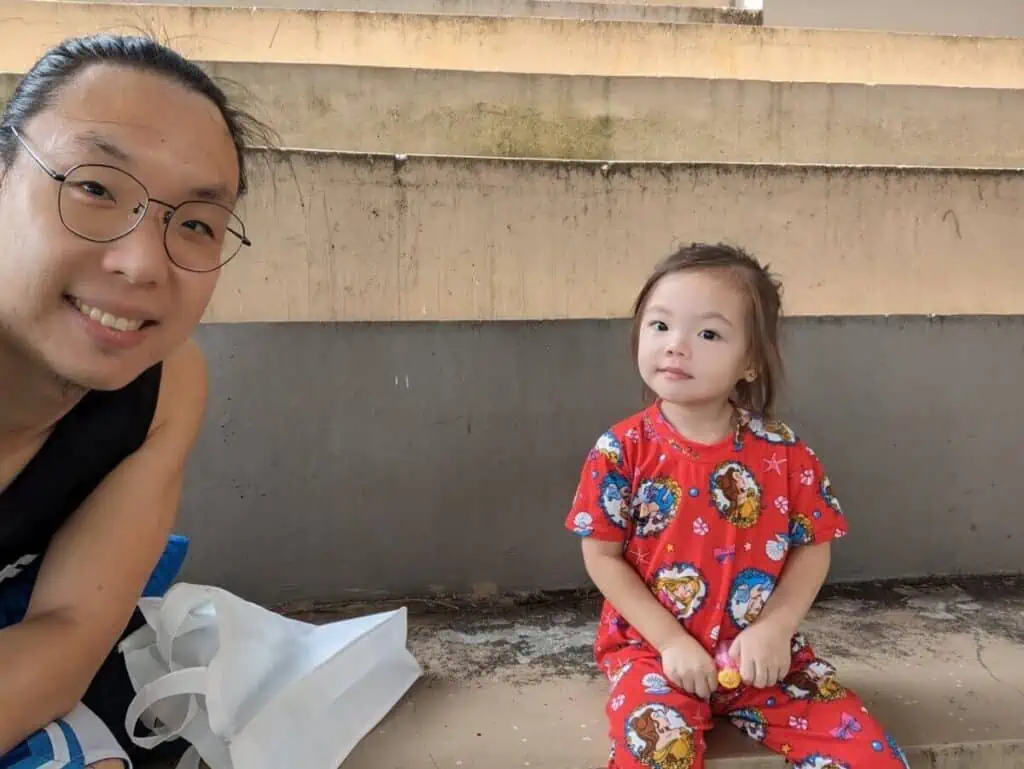 Follow the Series
#2 Gender Reveal: The result of the final scan.
#3 Baby is Out: 2 Parenting Lessons As A Father of Two