This post may contain affiliate links.
Leaving home for the first time? I feel you. There sure are lots of questions going around your head right now. I've already moved out thrice in my thirty plus years of existence, and I get that iffy feeling every time. Don't worry, let's tackle some of those stuff bugging you in this post, shall we? Here are 7 things you should know before you move out.
Disclaimer: this post is based on the author's own opinion and experiences.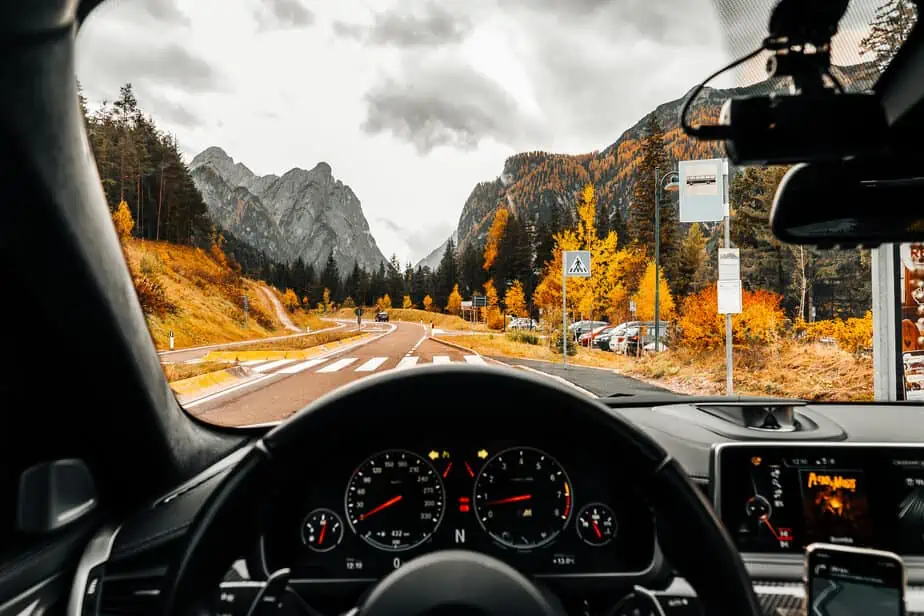 Planning and preparation are keys.
Start moving with a pen and paper. Create a moving out plan; or download a printable checklist on the internet. Don't try to wing it like me when I moved out the first time. Moving out is a process that needs careful planning and preparation. Doing so will make your moving experience less taxing.
I'm a type who likes to keep things simple, so the way I plan is to ask myself these questions: where, when, what, how and who?
Where to move?
Country
City
Neighborhood
Type of house
When to move?
Availability of the house
Urgency of the move
Feasible timeframe
What do I need to accomplish?
Moving requirements and permits
Buy the necessary materials
Save up for the cost
Do the needed repairs
Notify the people involved (your parents or landlord)
How will I move my stuff?
Hire a mover
Pack everything in a cardboard box
Check how many trucks are needed to fit all the stuff
Who can help me?
A relative
A friend
Their availability
Their willingness
You'll experience mental and emotional distress.
Don't be alarmed when you experience the following when you move out:
Anxiety
Homesickness
Loneliness
Fear
It's normal for everyone to undergo mental and emotional distress during this transition phase. According to Merryl Gee, a psychotherapist in M1 Psychology, the main cause of stress is due to the adjustment to your new environment and lifestyle.
I had no control over my tears after I moved out of my parents' house for the first time. They randomly flow down my cheeks throughout the day for a week. I recall experiencing all the four symptoms mentioned above, and they're strongest at night; just when you're about to sleep. I'm not sure if there's a better way to overcome them than to simply brave through it. Try to distract yourself with video games and Netflix. But what worked for me are books, prayer, and Planetshakers. It's going to be hell the first week, but it should get better after.
Move first. Buy stuff later.
It's easy to fall into the trap of buying all the stuff we "think" we need before we even moved in. This happened to us when my wife and I were expecting our first child. The moment we learned his gender, we bought clothes, shoes, toys, gadgets, furniture, and appliances based on our own projection. Ultimately, only 10% of what we had purchased were useful. The worst part is we even have to spend more on buying the stuff we actually need!
Learning from the experience, my wife and I decided to move into our new apartment with only the essentials. I recall we only bought four items before we moved in:
A dining set (a table with six chairs).
A queen size mattress with pillows.
An air-conditioner.
A rice cooker.
The rest we only bought as needed.
The same idea applies to renovations. There are a bunch of things I want to upgrade in our new house before we moved in. I want the lavatory to be bigger, wooden bathroom doors instead of plastic, and a glass shower enclosure. But due to budget constraints I decided to delay them instead. One and a half years later, I still haven't done the upgrades. The funny thing is I don't even think about them anymore. I eventually got used to living in my new home as it is, and didn't see the need for improvements as I'd seen it before moving in.
There will be a high probability of damages and losses.
I'm meticulous with my stuff. So when we were about to move out, I made sure we packed everything properly. We wrap them in bubble wraps, put them inside high quality cardboard boxes, and mummified them with packaging tapes. But despite the effort, we still found some scratches and bruises on them after. It ain't anybody's fault. Moving simply exposes our stuff to certain risks like damage and loss. Here are a few notes to myself if ever we'd move again in the future to minimize the hazard:
Empty drawers that contain valuables and sharp objects. Transport them in separate boxes.
Move by batches. Transport the fragile ones last.
Cover the delicate areas with Styrofoam; bubble wrap isn't enough.
Moving out is an opportunity to declutter.
Have you found stuff in your cabinet and said to yourself, wow I have this? I was surprised to find I have a Canon digital camera, a Nintendo DS, and a black/gold Casio G-Shock watch in one of my drawers. It's been almost a decade since I decluttered, and I have totally forgotten I owned these cool stuff back then.The truth is we don't use 80% of the things we use in our house; and you don't need to pack these up and bring them to your new address. Take this chance to throw out or give away things that no longer add value to your life.
To help you declutter when moving, I'd share with you one technique I learned from a podcast channel I listen to. It's the "90/90 Minimalism Rule" by The Minimalists. The way this works is you pick up an item and ask yourself, have I used this in the last 90 days? If you haven't, then ask yourself next, will I use this in the next 90 days? If the answer is no, then let it go.
I struggled with this rule at first because I have the tendency to get attached to my things – even if I don't use them. So to make this process easier for me, I made my own rule. It's the 365/365 rule. Have I used this in the past year? If not, will I use this next year? And then I let it go.
You will never be ready to move out.
Moving out is like getting married. You'll never be 100% ready. My wife and I had been in a relationship for thirteen years before we tied the knot. Yes, thirteen years. That's not a typo. Some of our batch mates already have children that age, and we haven't started life yet. Just imagine. Thinking back now, I can't blame those people who pester us with the question, when are you guys getting married? Or, what's keeping you from getting married? These are valid questions I don't have an honest answer to. My usual response was:
"We still can't afford it."
"We want to focus on our careers first."
"Her grandma died, so we can't get married for three years according to our Chinese culture."
"My grandpa died, three years after her grandma died. So we need to wait another three years."
While my answers are generally true, these were mere excuses. The bigger picture is as much as we love each other, we weren't ready to settle down. Or was it only me? Whatever the case, we could've got married if we indeed wanted to. Even with the demise of a family member, we still have the option to marry within 100 days of the person's death according to the rule book (whatever book that is).
The feeling is the same when we were about to move out of my parents' house. I made excuses like, the location is too far, the apartment is too small, I need a better parking slot, I don't trust the landlord, where the reality is, I was only trying to delay the inevitable.
So what to do when you have to do something, but you're not ready to do it? What worked for me is setting a deadline. We got married on January 9, 2016, and moved out of my parents' house on September 15, 2019. Am I already 100% ready during those times? I wish. But I made it. Putting a date on it gives you time to prepare. But when the day arrives, you have to do it whether you're ready or not. So if you'd ask me what are the best months to move, my answer would be the month when you WILL move.
The Kitchen Is The Hardest Room To Pack
The kitchen is the hardest room to pack because they're bulky, fragile, and messy. Besides the need for extra careful handling of appliances and glass wares, you'll also need to get rid of the foods in the refrigerator and carefully pack them in special containers to ensure they won't spoil or spill.
Of course not everyone will find moving their kitchen tedious. I know some friends who don't own much kitchenware because they don't cook. They live on food deliveries and take-outs. They only need a refrigerator to store the leftovers and a microwave oven to heat them up the next day. I know because this is how I lived as a bachelor.
But for most families who prefer to cook their own food, there's a good chance you'll also struggle in moving your kitchen. If you relate to this, here are a few of our lessons learned you might find helpful:
Empty ref/freezer before transporting to minimize risks of damage.
Let the ref/freezer sit for at least 6 hours before turning on after transportation. This allows the refrigerant to settle, making the appliance function safely. I learned this from a clerk in an appliance store.
Secure liquid and grainy items with a cling or plastic wrap.
If possible, consume all perishable goods before the moving out day.
Remove the glass tray from the microwave oven.
Wrap vegetables in newspaper to remove excess moisture.
Lastly: your move out day will be emotional.
It's okay to let it all out on the day you say goodbye to your parents and the house where you grew up. I disappeared extra frequently to the bathroom two weeks before moving out of my parents' house. Everyone thought I had a bladder problem, but what I had was a tear duct issue. I can't hold my tears from coming out, so I lock myself up because I don't want anyone to see me sob. For many of you who don't know me, I'm a 5 foot 10 inches guy who weighs 185 pounds at that time. I'm considered big by Philippine standards. It'd be a terrible sight for a person my size to cry like a baby.
On September 15, 2019. 10 A.M. The movers arrived and loaded our stuff into their trucks. I told myself, this is it. I knocked at my parents' bedroom door with the plan of only waving my hand to say my goodbye. I'm sure I can't utter a word, or I'll burst into tears. Terrible plan. Because as soon as they opened the door my body acted on its own. I pounced on them and just let all my emotions out.
I'm not sure how you feel about moving out. But whether it's joy, sadness, anger, or fear, expect them to magnify on your move out day.
More From The Learning Dad Blog
Recommended Reading
Sources