This post may contain affiliate links.
Chromebooks are not yet that popular in the Philippines. People here are generally more interested in MacBooks and Windows-based laptops. For this reason, there aren't many stores that are willing to take the risk of offering these Google-operated machines to the market. This can be a frustrating thought, especially for those people who have done their research and found the benefits of owning a Chromebook. But don't worry. There is a store today that does not sell any kinds of laptops except for Chromebooks.
Chromebook Store Philippines offers the latest and greatest Chromebooks available today. You can conveniently buy your preferred model on their website, or via Facebook Messenger, and have it delivered anywhere in the Philippines.
This store is actually one of our businesses. The difficulty of getting a reliable Chromebook in our country is what sparked me to get into this venture. I intended to buy a Chromebook to replace my old laptop a few years ago, but I couldn't find my preferred model anywhere. It took me months to find the Chromebook I wanted, and I was only able to get it from a seller abroad. Thinking about the people who may have the same problem, I invested in a couple of units to test the market.
Read on to learn more about Chromebooks and how you can purchase yours.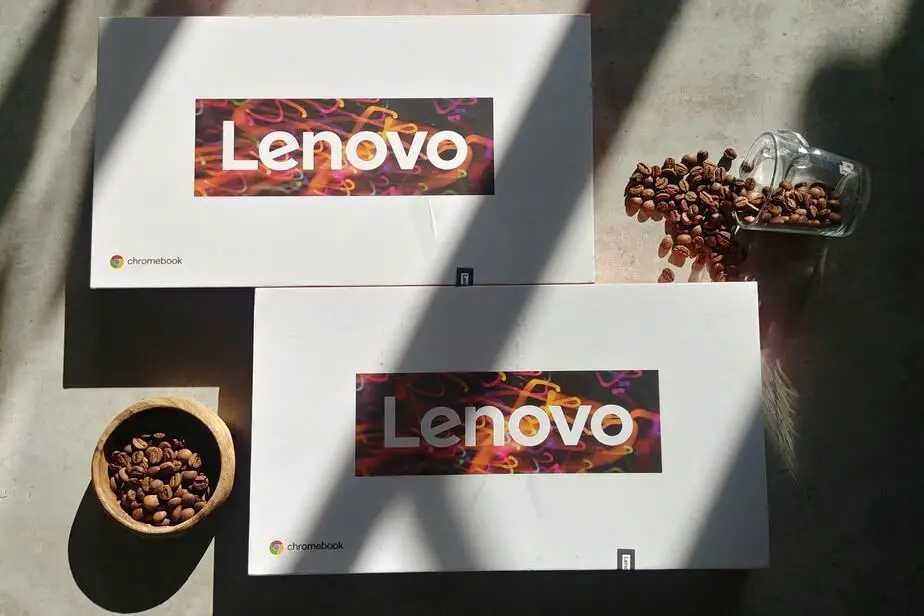 How to place an order for my Chromebook?
Buy it directly at ChromebookStorePH.com or reach them via Facebook Messenger.
Fill in the purchase order form and settle the 50% down payment.
(They accept cash, credit card, bank or mobile transfer).
They will coordinate the shipment with you once the payment is verified.
Your unit will be delivered through their accredited carriers.
Full payment shall be settled once the courier has arrived at the shipping address.
How to pre-order a Chromebook?
Some models may not be available on hand. For this instance, Chromebook Store PH will arrange a special order for you with an estimated delivery time of 3 to 4 weeks upon down payment.
Terms and conditions
50% down payment; 50% upon delivery.
Delivery fee is not yet included in the cost.
Confirming means you agree they may open the box for quality checking purposes and/or compliance with inspection protocols.
Do Chromebooks work in the Philippines?
I live in the Philippines and I have been working on a Chromebook full-time for more than two years. So far I didn't encounter any regional issues except for some perks that are not yet available in our country such as the Stadia Pro — which is not a big deal for me. Another gaming platform not yet available in the Philippines (as of this writing) is GeForce NOW, which is again, not a concern for me since I do not play games on my Chromebook. But if you are into gaming, it is only a matter of time before Stadia and GeForce NOW will become available. If you cannot wait, I heard Steam will release its official support for Chromebooks any time soon.
How much does a Chromebook cost in the Philippines?
Chromebook Store Philippines' prices start from Php 21,000 to Php 65,000++. They focus more on the mid-end to high-end category Chromebooks. But despite the price range, the ideal price for a Chromebook is somewhere Php 25,000 to Php 35,000. At this price, you can already get an Intel Core i3 processor with 8 gigabytes of RAM and 128 gigabytes of local storage. Chrome OS is a superfast and lightweight operating system made by Google which can run at an even lower specification. But the reason I personally recommend this setup is to make your machine future-proof. Applications these days are getting better, but also becoming more demanding. You would want your machine to last for five years, at least.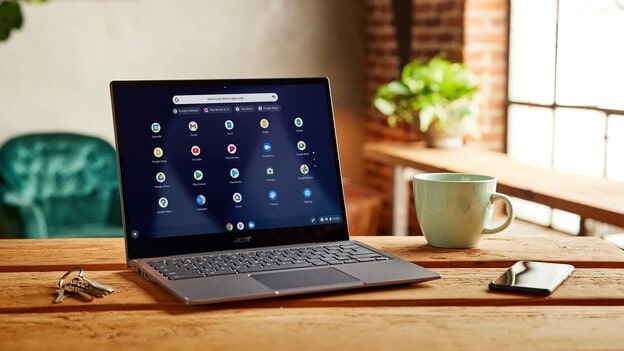 Where to buy cheap Chromebooks
There is a stigma around Chromebooks as being a cheap alternative to Windows and Mac. Some even call them "disposable laptops." There were instances when customers were surprised to learn the Chromebooks we offer amount to Php 20,000 and up. They thought Chromebooks should only be priced not more than Php 15,000. I can't blame them. I had a similar impression at first. But the more I learn about Chromebooks, the more I appreciate them.
I have been a Windows and Mac user for the past two decades. And to be frank, I do not miss them one bit. Chromebooks are easy and simple to use, have a long battery life, are secure and super fast, and most of all, reliable. It doesn't need an antivirus or maintenance program. It automatically backs up your files and settings in the cloud. And a fully charged battery can last for an average of 10 to 12 hours (may vary with usage). These are the few compelling reasons why you would want to buy a Chromebook, and not simply because it's cheap.
To be fair, there is some truth in what people think. Besides, Chromebooks became popular because of that anyway. Yet perhaps the biggest contributor to its overall reputation are the resellers. Many young people received Chromebooks as presents but don't know how to use them. So what they did was sell it at a super cheap price and use the money to buy other laptops. If you want to get a chance to strike such deals, you can test your luck by joining the Chromebook Owners Philippines' Facebook group.
In the end, "cheap" is not what best describes a Chromebook but "cost-effective." The reason why it is more affordable than its competitors is that they have removed the bloat. They took out all the unnecessary features from a normal laptop, and only focused on what truly matters.
Closing thoughts:
While I recommend Chromebooks overall, I must admit it is not for everyone. I also have my quirks against it:
It is highly internet dependent.
Some apps have compatibility issues.
No trash or recycle bin yet. — All deleted files are permanent.
So, is the Chromebook the right device for you? If you are a hardcore gamer, Chromebooks are not for you (for now). Most games you want to play are on Windows. If you work mostly with photos and videos, Chromebooks are also not for you. You will be more productive using a Mac. But for the 80% of us who do most of our work online, Chromebook is more than capable of handling our needs.
Related questions
Can you install Office on a Chromebook? You cannot technically install Microsoft Office on a Chromebook. But you can still get access to Word, Excel, PowerPoint, and other Microsoft products via the browser. You can go to www.office.com and sign-up for an account to use the Microsoft 365 office suite. But you may need to pay for a yearly subscription to be able to use its full potential. If you do not want to pay, another option is to use Docs, Sheets, and Slides. These are Google's versions of Word, Excel, and PowerPoint. They are completely free to use and almost as powerful as Microsoft's.
Can you use Zoom on a Chromebook? There are three ways to use Zoom on a Chromebook. First, via the browser. You can go to zoom.us to attend or host a meeting from there. The second is by downloading and installing Zoom PWA via the Google Play Store. Third, is by installing the Zoom app from the Chrome web store. I personally prefer the third option as I find it to be the most stable of them all. It is important to note, however, that Zoom on Chrome OS is not as advanced compared to Windows and Mac. There are still lots of features not present, such as custom backgrounds. I also do not recommend using Zoom on lower-end Chromebooks.
How many years can a Chromebook last? Google will give about 7 years of continuous support and updates from the time a Chromebook was released. Buying a good quality model and knowing how to take care of it will last you a long time. Be sure to check Google's Auto Update Policy first before you buy a Chromebook to see its expiration date. Furthermore, I also normally recommend getting a metallic body Chromebook as plastic tends to chip over time.
Can I watch Netflix on my Chromebook? There are two ways to watch Netflix on your Chromebook. One is via the browser, and the other is through the Netflix app. You can download it at the Google Play Store. It is recommended, however, that you watch it in the browser as Chrome OS still has compatibility issues with some Android apps.
Which brand of Chromebook is the best? Our best-selling Chromebooks so far are made by Lenovo, Google, Acer, and Asus. If I could break these into budget categories, this is what it would look like:
| | |
| --- | --- |
| Budget (Php 21,000 to Php 35,000) | Lenovo |
| Mid-end (Php 36,000 to Php 45,000) | Acer and Asus |
| Premium (Php 46,000 to Php 65,000++) | Google |
See also