This post may contain affiliate links.
We have all finally moved out of the house where we lived for seventeen years. My parents were offered a deal they could not resist. It's been two weeks, and I am still mourning. Writing this post now doesn't make it easier. I can feel those tears brimming my eyes as I recall the memories we have in that house. My body craves to be back there.
It's technically my fourth time moving out of a house. Moving away from our family and the place we call home is an excruciating phase in our lives we may all experience. The goal of this article is to help you somehow ease the pain. Here are 9 tips I wish to share with you today:
Disclaimer: this post is based on the author's own experiences and opinions.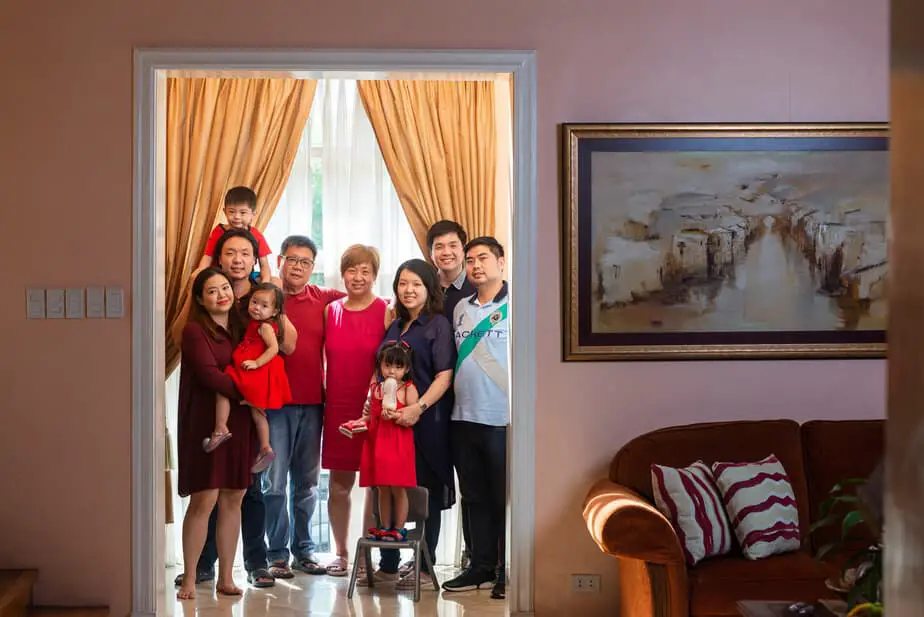 1. Have something to look forward to
Saying goodbye to my parents while closing the front door of our house for the last time was among the saddest moments of my life. I thought anyone in my position would feel the same way. Apparently, not. A friend of mine talked about the day he moved out of his parents' house in one of our lunches together. We'll call my friend Bruce because he reminds me of Bruce Lee. Bruce told me he didn't feel any sadness when he moved out. He said he was actually excited.
Excited?! How can anyone be excited about leaving your home? I asked. He said he was obsessed with the thought of living on his own. He had already made plans to move away from his parents long before he graduated from college. So when the day of moving out finally arrived, his excitement drowned out any feelings of sadness.
There's nothing wrong with feeling sad when you leave the family. But if you wish to ease your sadness, focus on what you'd gain from moving out instead of what you'll lose. Be excited and look forward to the new opportunities and experiences it may bring to your life.
Some perks you'll enjoy when living on your own include:
Having a fresh start – which can be good for your mental health.
Managing your own space.
No more curfews.
Better intimacy with your spouse.
Establishing your own rules.
Learning how to take care of yourself.
Meeting new people.
Still need more inspiration? I highly recommend you to check out these posts: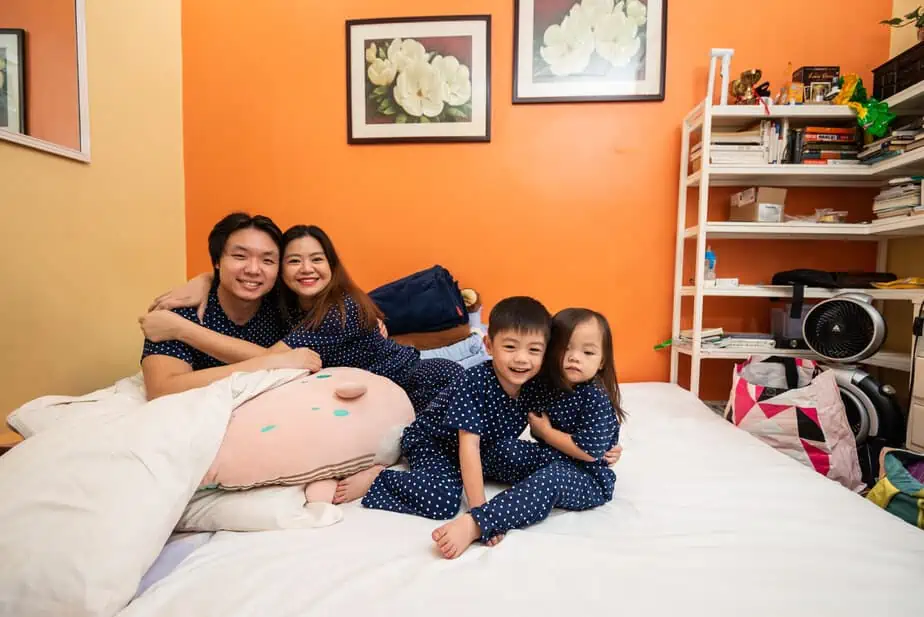 2. Make Sure You are Moving For the Right Reasons
More than sadness, guilt is another emotion that can make your moving away difficult. As my conversation with Bruce progressed, he said one of the primary reasons he moved out was because of father issues. He can't stand his dad's mouth, and it was costing his relationship with him. Furthermore, he also began to feel emotionally and mentally wounded.
Bruce was ecstatic about moving away from his dad, yet he, at the same time, struggled with guilt. He wasn't sure whether he was moving out for the right reasons or not. On the outside, it seems like he made a very mature decision of living on his own. But on the inside, as the eldest son in the family, he felt as if he was abandoning his parents and siblings.
Guilt will bother you if you move away from your family without having the right reasons. You will always doubt the decision you made if you know your intentions weren't pure from the beginning. Here are some examples of good versus questionable reasons for leaving home:
Good
Marriage.
Challenging yourself.
Study.
Setting up healthy boundaries.
Health improvement
Moving away for a job.
Questionable
Cohabiting with a partner.
Running away from responsibilities.
Jealous of your friends who are living on their own.
To prove your parents wrong.
You hate having curfews.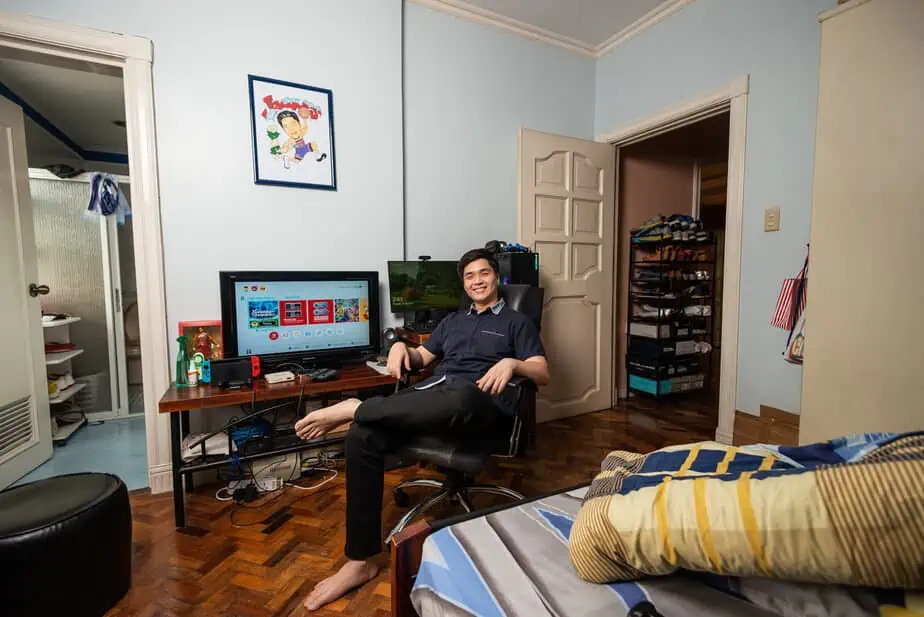 3. Move Away Gradually
Moving away from family for the first time is the toughest. But there's a trick to ease this out: do it little by little. What do I mean by this? Let's say, you are moving to an apartment near the place you work. Instead of living there seven days a week after the move, maybe you can start with three. Three days in your apartment, four days at your parents house. Then increase the days gradually until you are fully living on your own.
There are other ways to do this.
11:1 = Spend eleven months with family and one month away.
12:12 = Spend the entire year away and come back next year.
6:6 = Move away semi-annually.
1:1:1 = Move away every other month.
The idea is to train yourself to detach from your family. Bruce chuckled when I shared how I applied this strategy to my life. He said he now knows why moving out was easy for him. It's because he was so used to living away from family. On top of spending an entire year in China to study Mandarin, he also lived four and a half days a week in a dormitory during college.
4. Live Nearby
Another way to move out gradually is by distance. Instead of moving to another town right off the bat, why not rent a place a few blocks away from home? Living near your family can be an important step to moving away as it eases the separation anxiety while you practice being independent.
I find this strategy extremely helpful.
The first time I moved out was to a studio unit thirty minutes away from my parents house. I was still a bachelor at that time. I lived there for about three months. I cried every night.
The second time was to a two-bedroom apartment with my son and pregnant wife. It's fifteen minutes away. We lived there for one year and three months. This phase made us more comfortable living away from our family.
Third, we moved to another town about an hour away down south. We've been here for one year and eight months as of this post. But I was a bit anxious during the first three weeks – perhaps due to the new environment and distance. The idea that family won't be able to help us instantly in case something happens made me uncomfortable.
Fourth. We didn't move, but my parents did. They transferred to a new home thirty minutes up north last month. This means we're now about an hour and a half away from each other. I didn't experience any more separation anxiety after they moved. But I'm badly missing our old house.
5. Take Time To Know Some People In Your New Neighborhood
Getting to know the people in your new neighborhood will help you move away from your family easier. I have a habit of staying long hours in the place I am about to transfer to before I actually leave. This gave me the needed boost of confidence to move out. Here are some of the activities I do to get to know people and be more familiar with the area:
I work out in their gym and swim in their pool.
I personally apply for the permits needed, so I can get to know the management team.
I ask for their names and take note of them in my Google Keep.
I meet-up with clients in their lobby or restaurant.
I'd do my grocery shopping within the vicinity.
I'd treat my future home as my 9 to 5 office first.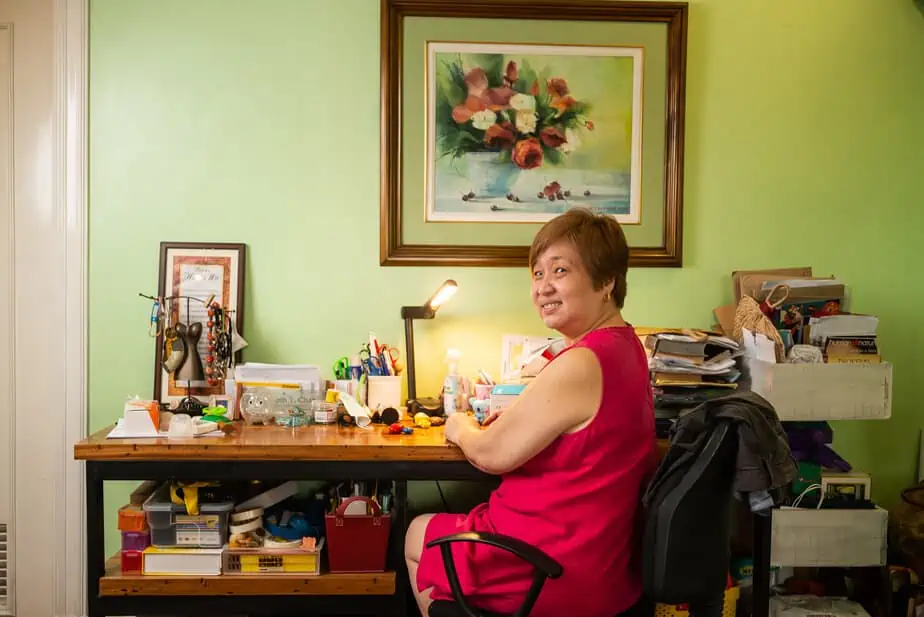 6. Get Blessing From Your Family
Not all parents and siblings will take leaving them positively. An unsupportive family will make moving away from home punishing. Be sure to tell them about your intentions before you even start planning to move out. I know this is not an easy task. But if you want to make leaving home four times easier, it is imperative to get their consent.
Here are a few ideas on how to tell your family about your plan of moving away:
Invite them out and announce during dinner.
Talk to them one by one in a coffee shop.
Write them a letter.
Send a video message.
Bruce said this is the area he missed out on. He knew his dad would react negatively, so he kept the plan to himself until the day he moved out. Nobody knew what he was up to and keeping it as a secret made the process extra challenging.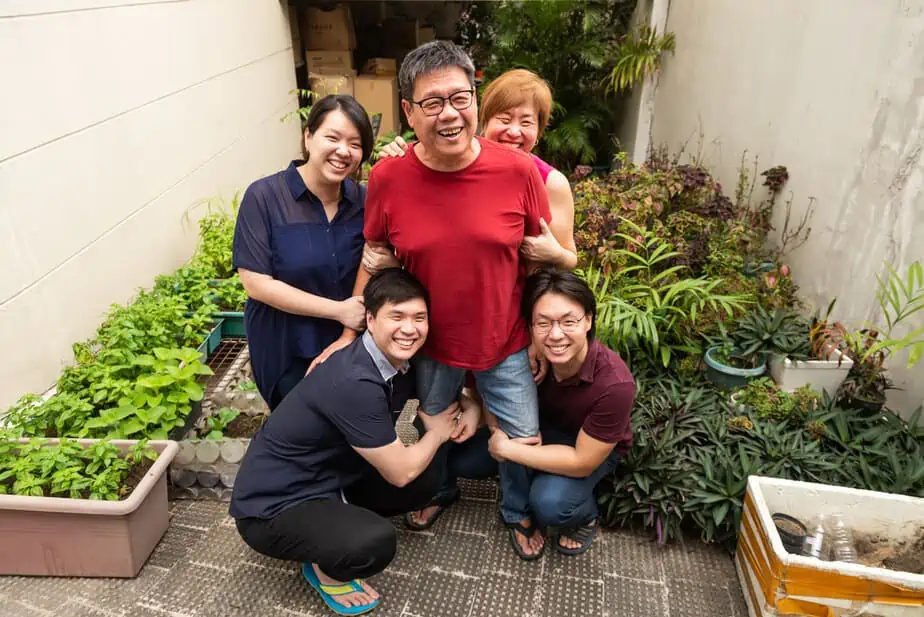 7. Save Up For Six Months Worth Of Expenses
It is normal to be scared of moving away from your family, especially if it's your first time. But this emotion can be magnified if you are not financially prepared. Fear is another one of those things that can make moving out grueling due to the uncertainties of life. Saving money before leaving home will greatly boost your confidence to push forward.
I recommend saving up to six months worth of your expenses. It will give you an adequate buffer as you adjust to your new life. Being financially prepared will reduce the worries and anxieties you may experience now that you are on your own. Here are a few tips to help you save up:
Create a budget. — Try the 30/70 principle. Save 30 percent of your income and live on the 70.
Stop eating out for a while.
Make your own coffee at home.
Open a high-interest savings account. — Savings account with 2-6 percent annual interest.
Quit the vices. — Smoking/vaping, alcohol, junk food, etc.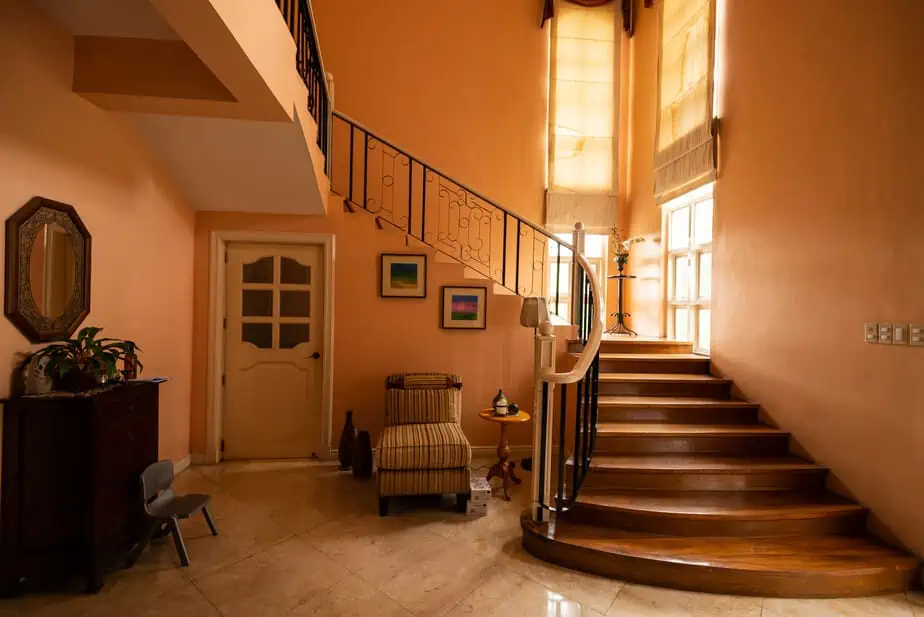 8. Grieve In Advance
I am grieving for our old house. I'm longing to be back there. But I'm certain it would be worse if I had not grieved for it in advance. Experts called this anticipatory grief.
Anticipatory grief is like mourning for a dying person even though the person hasn't died yet. The purpose of this is to give family members the opportunity to focus on the most important things while the person is still in their midst. Examples of this are:
Closure of unresolved issues.
Forgiveness.
Chance to say goodbye.
Relational healing.
Delegation of assets or responsibilities.
Being able to do these things before someone passes will make letting go a hundred times easier. What's good is you can also apply this to other aspects of your life. You can even use anticipatory grief to emotionally let go of your house. After I got the news that our home had been officially sold, I scheduled a photoshoot with my friend Derrick Lim right away. My grieving has already started and the most important thing for me is to preserve the memories we have in that house.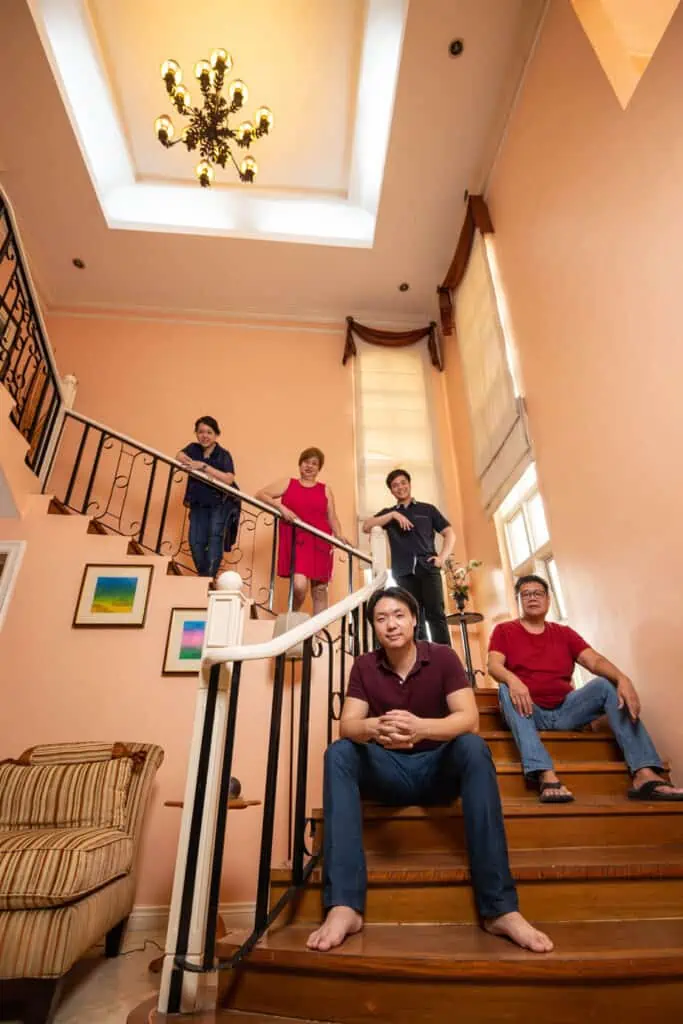 Summary
Overall, the key to making moving away from our family easier is preparation. The process of detaching ourselves from our loved ones will never be painless. But I know you can brave through it if you have the right mindset, do the proper planning, and allow time to do its work.
More From The Learning Dad Blog
Sources