This post may contain affiliate links.
Why do you want to start an online business? Here are the top five reasons, according to a survey:
"I wanted to be independent." (49%)
"I wanted to have freedom and flexibility." (43%)
"I wanted to have extra income." (35%)
"I wanted to share my creative passion." (33%)
"I saw an opportunity to fill a niche in the market." (28%)
"I wanted to work from home." (24%)
As for me, I wanted to work from home, I wanted freedom and flexibility, and I needed income.
It has been five years since I took the leap. I am now a full-time internet entrepreneur. There were many learning curves along the way, but I can't be happier with my choice. Thank God for sustaining me and my family all these years.
Now it's your turn. How serious are you about starting your own online business?
I heard this quote: The journey of a thousand miles begins with a single step.
And more often than not, the single step is about counting the cost.
The intention of this post is to help you with the initial step. I have compiled all the things you will need to effectively start an online business from scratch. Also included is the estimated price, divided into basic and advance. I hope this way, you can, more or less, gauge whether you are ready to take the plunge or not.
It will cost about $1,755 to buy all the basic things you need to start an online business from scratch. If you already have a laptop, a phone, a printer, and a decent internet connection, starting up may amount to as little as $470. Depending on how you wish to scale your business, you may need to add $500 to $1,000 to turn it into an enterprise.
Read: 4 Reasons Why It Is Worth It To Start An Online Business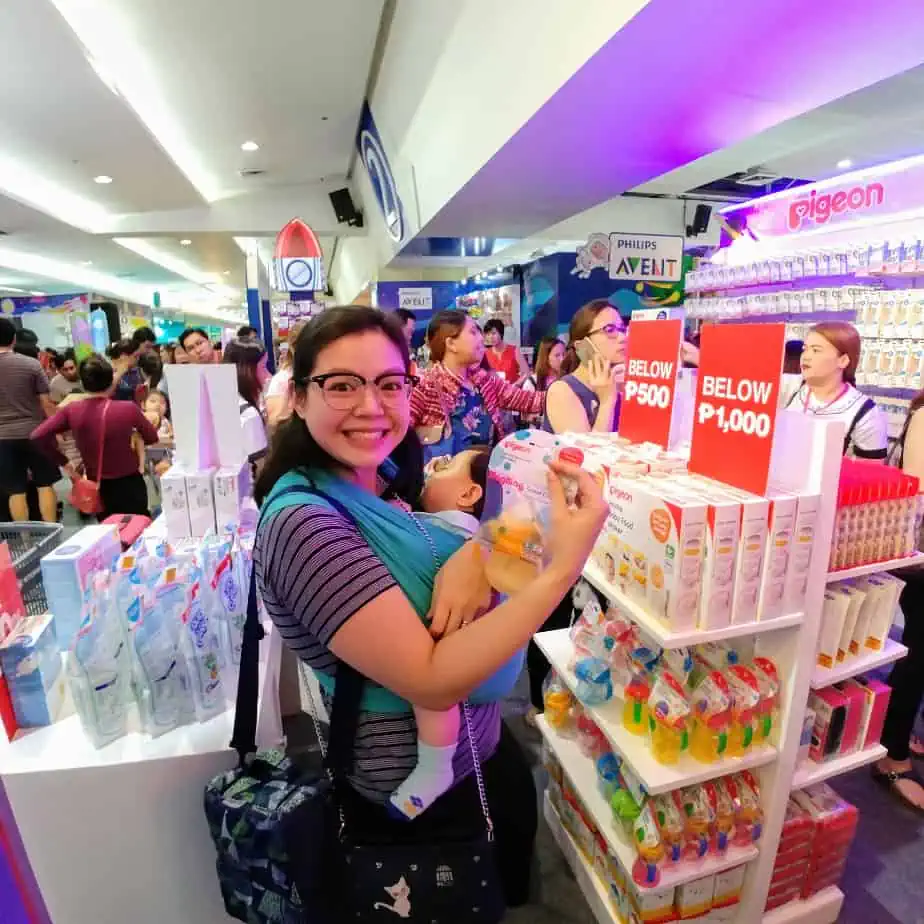 The cost of starting an online business from scratch
Note:

These are all the general items you need to start an online business and their estimated cost. Prices will vary according to your location, suppliers, specifications, plans, and the types of business you wish to start up.
The cost breakdown is based on the assumption that you are starting your online business at home.
| | Basic | Advance |
| --- | --- | --- |
| Total | $1,755 | + $434 |
| | | |
| Laptop | $600 | |
| Smartphone | $500 | |
| Internet | $35 (monthly) | |
| Initial inventory | $400 | |
| Brand name | $0 | |
| Email address | $0 | |
| Logo | $30 | |
| Homepage | $0 | |
| Stock photos | $0 | |
| Payment facilities | $0 | |
| Delivery service | $0 | |
| Packaging | $40 | |
| Printer | $150 | |
| | | |
| Domain name | | $14 (Yearly) |
| Custom email address | | $0 |
| Own website | | $100 (Yearly) |
| Email marketing service | | $0 |
| Social media scheduler | | $120 (Yearly) |
| Cloud storage | | $0 |
| Education | | $200 (Yearly) |
Read: How To Start A Business With No Idea (A 4-Step Guide)
---
Basic things you need to start an online business
These are the absolute musts if you want to start an internet-based company. Some of them are obvious, but I included them anyway, since our intention is to see the actual cost of starting a business.
Laptop
A computer is the most obvious item on our list since it is going to be the main driver of your online business. I cannot imagine running a company without this machine.
I chose a laptop since it is handy compared to desktops. Having a portable device will give you the power to access your business wherever you are.
As for the specs, my recommendation is at least an Intel Core i3 with 8 gigabytes of RAM, and 128 gigabytes of internal space. But I am not too concerned about the local capacity as there is always the option to expand it via external hard drive or cloud storage.
I also generally suggest picking up a Chromebook over a Windows-based laptop, or a Mac. 80 to 90 percent of the work is done online, and that is what Chrome OS specializes in. Furthermore, Chromebooks are fast, lightweight, secure, reliable, and are a lot cheaper compared to other laptops on the market.
If you are curious about what Chromebook I use, I am using an Acer Spin 713.
Check out other Chromebook models at Chromebook Store PH.
Smartphone
I am unsure if I even have to mention this device. Most people already have a smartphone, whether it is for business or not. But the reason I am mentioning it anyway is to expound on its role in online business:
Building trust
More than chat or email, some customers want to call you to simply hear your voice. They want to ensure they are speaking to a real person.
Customer service
There are matters, whether in sales or after-sales, best explained verbally.
Mobile banking
Mobile banking allows you to send and receive payments online. They are generally better experienced via the phone app than in a browser.
If you want to read about mobile banking, follow the links below:
Read: How To Use Tonik Bank? (Here are 7 Uses)
Read: Time-saving apps: GCASH + ING
Camera
You will most likely need your phone's camera to create content such as product photos and social media posts.
Security
Many sensitive online transactions now require an OTP or One Time Password to authenticate. These OTPs are mostly sent to your registered mobile number.
Features you need when buying a smartphone for your business
I only have a couple:
You will need a good camera to create engaging online content.
I thought fingerprint sensors were only a gimmick, but I realized they're really helpful for security and accessibility. I only appreciated it when my sensor gave up. It is now a pain to always type in my password whenever I access my mobile banks.
A dependable laptop and a smartphone are the two most expensive investments you will need in building your online empire.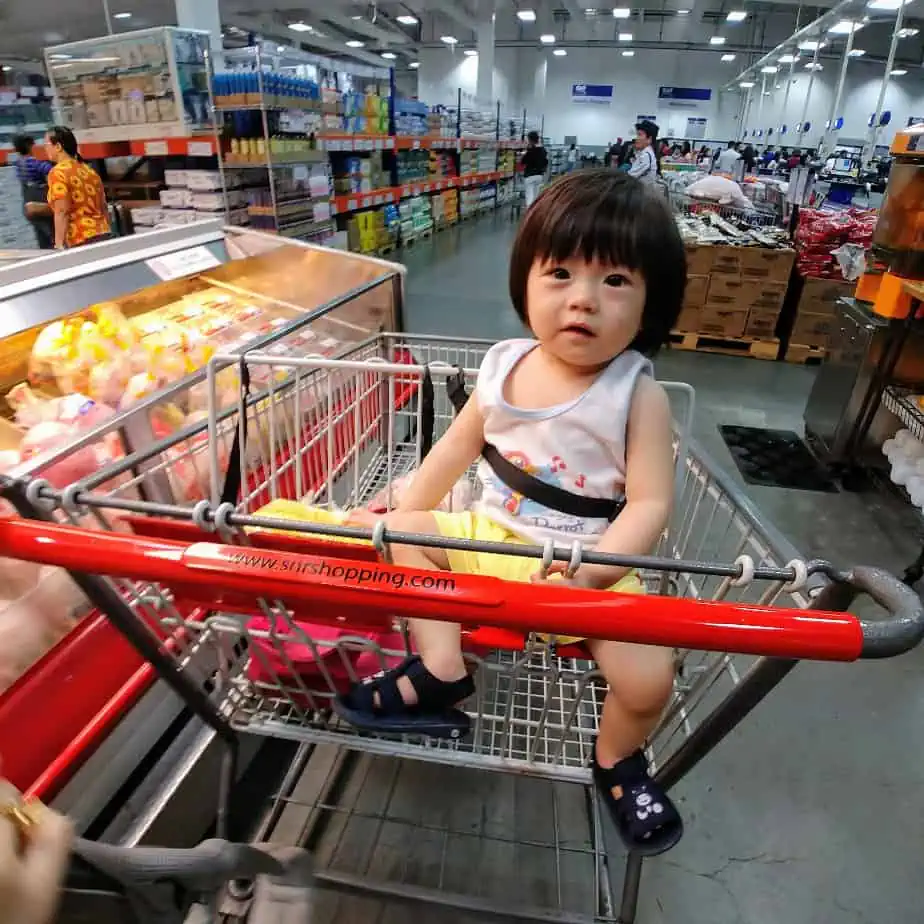 Internet
You will need at least 25 to 50 Mbps to have a smooth online experience. In our country, that speed costs about $35 a month.
Initial inventory
This is optional depending on the type of online business you intend to start. I bought two units of laptops for about $600 as my initial inventory when I started Chromebook Store PH.
You may not need stocks if you plan to create a blog or a YouTube channel. But you might spend almost the same or more on equipment, software, education, and online infrastructure.
Brand name
A brand name is one of the vital elements of your online business. Take time to choose something catchy, easy to remember, and best describes what your company is all about.
My wife and I are not very good with names. So what we usually do is use a business name generator to gather ideas.
We would write ten names and cut it down to three. We then post them in group chats and ask people to vote for the one that resonates with them. Which name has the most votes is what we would often use as our brand name.
Read: 10 Important Skills Of A Successful Entrepreneur As Per Starbucks & Disney
Email address
Besides a brand name, an email address is another significant component in your online business. Most, if not all, of your accounts on the internet need a registered email. As a start, you can use Gmail or Yahoo. But as your company grows, you will need a more professional email address.
Logo
I used to treat a logo as an optional part of a start-up. But now I see how essential it is. Having a logo gives your business an overall impression of sincerity and authenticity — not only to your audience but to you, as the owner, as well.
I do not know if it is just me. But I get fired up whenever I see the final design of my logo. It feels like everything you have planned is becoming a reality.
There are two ways to get a logo:
Design your own with Canva.
If you are a creative person, you can make your own logo using Canva.
Canva is a web-based graphic design platform where you can create social media graphics, slides, posters, and other visual content using a browser.
You can start from scratch or choose from their ready-to-use templates — which I do not recommend as they are likely to be used by many people already. You want a logo that is uniquely yours.
Canva is forever free. But if you want to access their premium library and other features, they also have Canva Pro.
Try Canva Pro for free for 30 days.
Hire a professional logo designer on Fiverr.
Since both my wife and I are not good at designing, we let the professionals do it. All of our logos are outsourced. Our usual go-to is Fiverr.
Fiverr is an online marketplace for freelance services. You can hire a professional logo designer for as low as $10, all the way up to more than $100. So far, we are getting decent logos for $30.
View the portfolios of Fiverr freelancers here.
Read: Is it hard to start an online business?
Homepage
A homepage is a place where you want people to interact with you and your content. This can be a landing page, a channel, a blog, a social media profile, or an e-commerce site.
We always go for the free Facebook Page when starting up. But here are your other free options:
Landing page
Channel
Social media
Blog
E-commerce
Stock photos
As you build your homepage, you will need some nice photos to go with it.
You can get free good quality stock photos here:
Pexels.com
Pixabay.com
Unsplash.com
But I commonly discourage people from using free stock photos as your site and content may look generic. On the other hand, premium stock photos — which normally cost $10 per image — can be expensive for a starting business.
I solved this dilemma by purchasing a lifetime subscription to PicJumbo via StackSocial.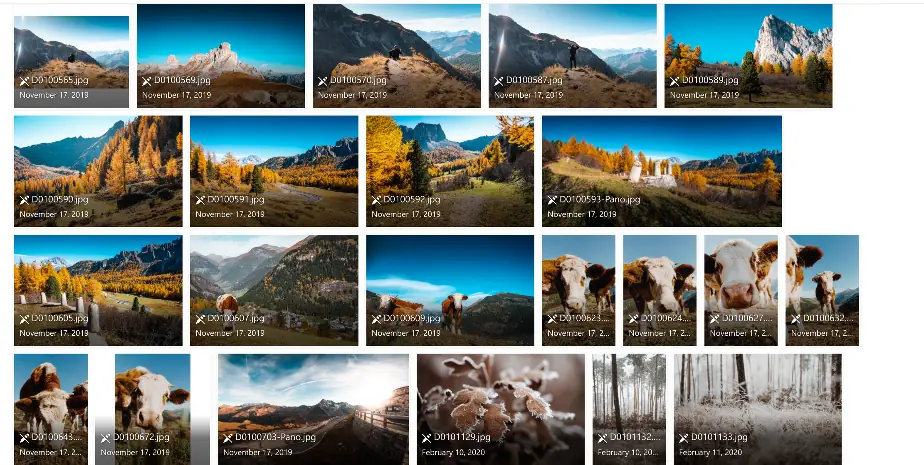 But if you do not see the value of spending on stock photos, here is a hot tip to get them free:
Shutterstock gives away a premium image each week. All you have to do is visit their site and download it. Do this weekly, and you will eventually build your own library of high-quality stock photos.
Check out Shutterstock's free image of this week.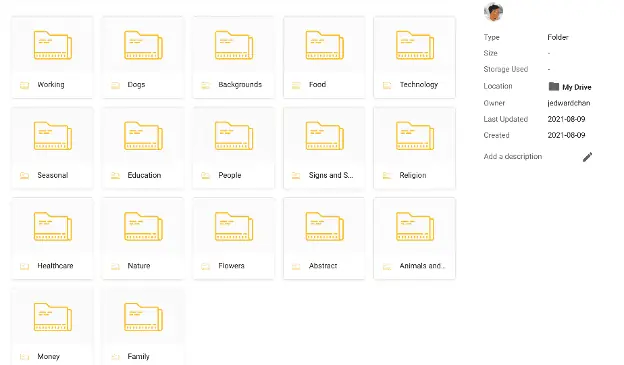 Payment Facilities
You need a way to receive payments from your partners and customers. I generally use PayPal and Payoneer.
Here are other options, but I haven't tried them yet:
Stripe.com
SquareUp.com
Wise.com
Delivery services
You have to plan on how you are going to deliver your products and services. Locally, we use Grab, Lalamove, and LBC to deliver physical goods; UPS for international. As for digital merchandise, I use an email service called Mailerlite for now.
Read: Business Is Not Easy To Learn (Why you should do it anyway)
Packaging
How you package your products is another major thing you have to consider. It should look nice and give good protection during transport.
For physical products, the usual are bubble wraps, eco-bags, paper bags, bottles, and boxes.
For digital products such as e-books, I use Canva and Designrr.
Printer
I rarely use a printer for my online businesses as most of my transactions are paperless. But there will be some customers who still like documents to be printed. This is more for emergency use as we cannot say when a customer will ask for a printed copy. Getting a basic printer will do.
Note: If you are getting a Chromebook as your main computer, please first check what printers are compatible with it. There are some models — especially the old ones — that do not run on Chrome OS or Google Cloud Print.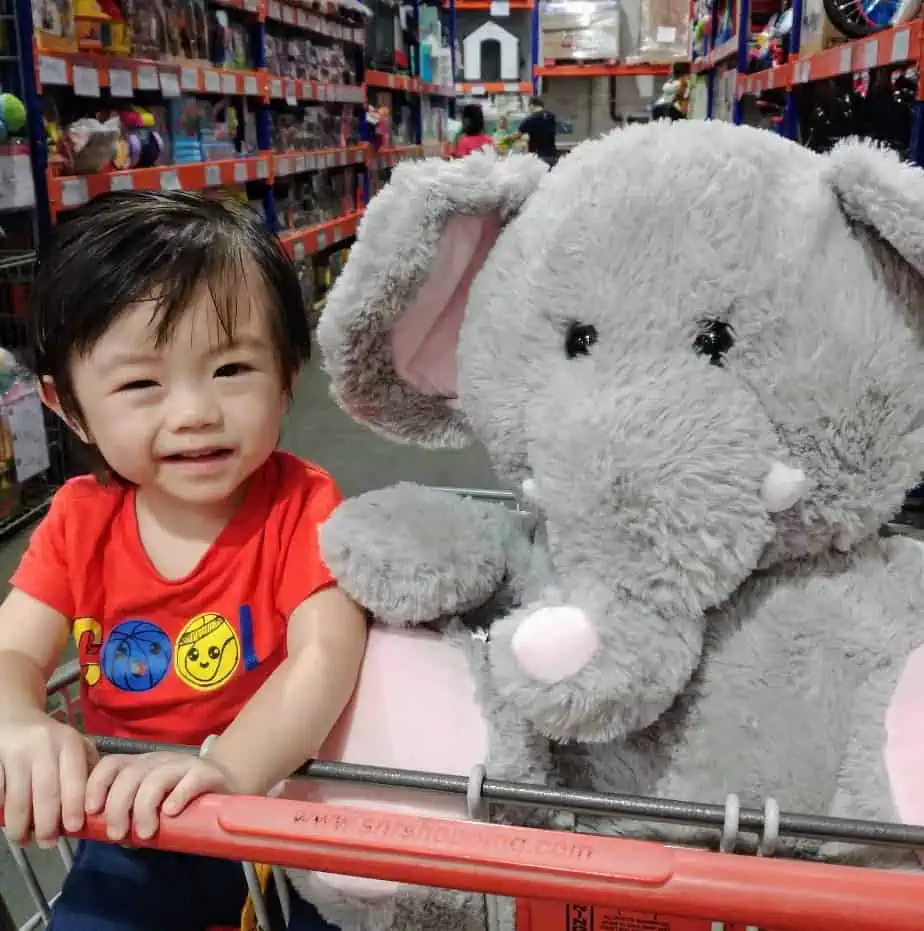 Advance list for growing your online business
These are the advanced things you can consider to make your business grow to another level.
Domain
A domain name is your unique business address on the web. It is the name people type in their browsers to visit your site. Having your own domain name will open your business to various online opportunities.
Many websites offer domain name registration. But the most cost-effective I have found so far is NameCheap. I love how they have already included domain privacy in their price — while others offer it as a separate add-on.
Domain privacy is a must when getting a domain. It hides your personal data from the world.
Custom emaill address
Once you have your own domain, you can already get your custom email address. Instead of having xyz@gmail.com, you will now have mail@xyz.com. People and companies tend to trust you more for having this kind of email address.
If you are planning to apply to an affiliate network or an email marketing service, you are more inclined to get approved if you have an email with your own domain name.
Having a custom email address usually costs about $1 a month. But you can get one account, free forever, with Zoho Mail.
Own Website
Other than having a custom email address, having a domain also allows you to put up your own website. It can be a blog or an online store. It's up to you.
Having your own website gives you the advantage of scaling your business as well as having better control of your online company. You cannot rely on the free homepage forever as it makes your business dependent on another company's success. When they go down, you go down with them.
It is okay as a start-up to use free services, but you have to put building your own sites in the pipeline. To be honest, all my business is still on a Facebook page. But I only use them as a supplement. I have already built a self-hosted WordPress blog with Bluehost, and an e-commerce site using SpreadSimple.
Learn more about building your own website here.
Email marketing service
More than 80% of marketers use email marketing. It remains one of the most reliable forms of connecting with your audience.
Here are the top 4 reasons:
Less noise, more engagement.
Social media is like being at a party. Email is like inviting someone over a cup of coffee.
You keep your own list.
When a person subscribes to your list, it is yours. It is not Facebook's nor Google's. You can keep the list and do whatever you see fit.
Email will be around forever.
Email has been present since the beginning of the internet. And it is not going away anytime soon, or ever.
Everyone on the internet has an email.
There are many things you cannot do online without an email address. So the chances are, all people who use the internet have at least one email account.
The price of an email marketing service varies depending on the number of your subscribers and how many emails you will send each month. As starters, we generally do not have to pay anything.
My two recommended email marketing platforms as of now are:
Free for 1,000 and below subscribers; up to 12,000 emails a month.
Free for 2,500 and below subscribers; up to 10,000 emails a month.
Social media scheduler
Social media marketing has become less and less effective due to the noise and its mysterious algorithms. In reality, there is only a small portion of our total audience who really sees what we are posting online. It's like being in a wet market where everyone talks at the same time.
But being on social media still remains a crucial marketing strategy as most potential customers will check our profiles to validate our legitimacy. One of the vital aspects of our online presence is being up-to-date with our social media accounts. It is one way our customers will know we are still open for business.
There are two main strategies to counter the chaos in the social media realm:
Posting at the right time.
Repeating your posts.
According to statistics, the best time to post daily is around 10 am. And you should repost it about eight times to increase the chances of your followers seeing the post.
But who has time for that?
There are lots of other more important things to do in your business than just posting on social media. That is the reason why you need a scheduler.
I currently use Social Champ. But my other recommendation is Promo Republic.
Because of them, I was able to schedule all my posts one month in advance — at the right time, and at the right reposting interval.
Cloud storage
Many people would deem cloud storage as an optional tool. Yet, to me, it is one of my essentials. Cloud storage allows me to:
Back up my data securely online.
Having an online business means most of our assets are in digital form. What would happen to our files stored locally when our computers or hard drives get corrupted, stolen, or defective? It is a risk we cannot take as online entrepreneurs.
With cloud storage, I can save the progress I made across all my devices. Furthermore, I can also work on another person's laptop in case left mine at home.
Easily share files with your audience.
Selling or sharing your digital products is a breeze when using a cloud storage service. All you need to do is upload the files to the cloud and let your audience access them through a public link.
Here are the top 3 cloud storage I use:
Learn more about cloud storage here.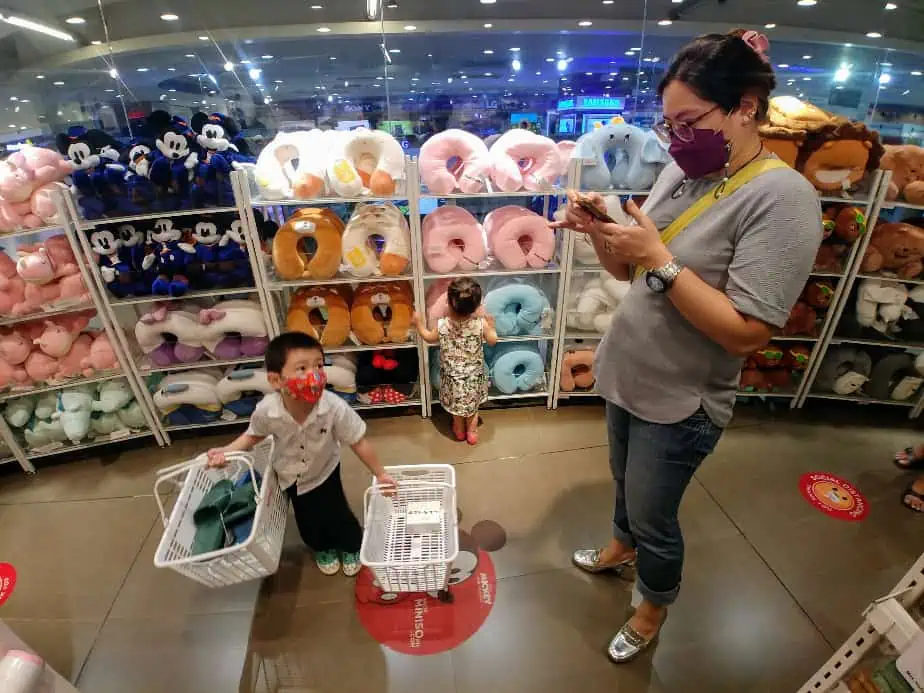 Education
As an entrepreneur, I cannot emphasize the need for continuous learning. The moment you grasp the kind of business you like to pursue, you must double down on it with knowledge. It will enable you to draw yourself a roadmap of what things you need to do to make your business successful.
Here are the recommended classes per category:
Content creation and digital marketing: Income School
Income School is an internet marketing company that teaches people how to create an internet business through blogging and creating YouTube Channels. Income School is best known for its popular internet marketing and SEO channel on YouTube.
Freelancing and e-commerce: Learn by Fiverr
Learn from Fiverr is an online, on-demand video classes platform, specially tailored for freelancers and professionals. All classes are taught by top experts, who are distinguished in their fields.
Getting a business degree: Coursera
Build skills with courses, certificates, and degrees online from world-class universities and companies.
General education: MasterClass
Whether it be in business and leadership, photography, cooking, writing, acting, music, sports, or more, MasterClass delivers a world-class online learning experience.
As for me, I have decided to get serious about blogging, so I enrolled in Income School last July 2021. And I have also been learning to write with MasterClass since 2020.
Closing thoughts
There will be more things to spend on as your business grows. You will eventually need to build a team and invest in a more advanced infrastructure such as a bookkeeping system and customer relationship management platform.
While all these tangible elements are essential in building a business, let us also not forget the intangibles — which are the underrated aspect of entrepreneurship.
Aside from the list we have talked about in this post so far, what you also need when starting an online business are creativity, courage, commitment, and patience. These are all free but are extremely difficult to acquire.
---
Sources: