This post may contain affiliate links.
I love business. It is one of my greatest passions in life besides writing. Ever since I was a kid, I have already been exposed to different kinds of businesses because of my dad. I have experienced the excitement of starting a company as well as the heartbreak of closing them down many times.
Over the years, I have been continuously learning and trying to hone myself to become a better businessman. I still cannot see the day when I'll stop. Writing and doing business is something I want to do for the rest of my life.
But enough with the intros. This post is not about me. It's about you. I know you are here because you want to start your own business. But the problem is, you don't have any idea on how and what kind of business you should put up.
Do not worry. I am here to help. Today I will teach you the four-step process my wife and I take whenever we try to start a business. It is something we learned from our mentors and has developed over time.
Start a business with no idea (a 4-step guide):
Ideation (Check what is in your hand.)
Application (

Use what is available.

)
Evaluation (See what is working.)
Concentration (Focus on what brings good results.)
Read: How much do stay-at-home dads make? — My Actual Numbers
---
Step 1: Ideation (Check What Is In Your Hand.)
In 2016, one of my mentors told me, "Jed, if you want to know what kind of trees to plant, you have to look at what kind of seeds you have in your hands." He is a farmer, so his usual illustrations are about farming.
I kind of lost my way that year. My sportswear business failed and has left me with a huge pile of debt. I was broke and didn't know where to go. What he is basically telling me is to start over again with what I currently have.
If you want to know how I 'un-broke' myself, read the story here: Our simple plan for financial freedom.
Here are the five guide questions I used to take inventory of my "seeds":
| | |
| --- | --- |
| What do I own? | Refers to your tangible assets like properties, available cash, cars, electronic devices, investments, and such. |
| What can I do? | Refers to your abilities, skills, and talents. |
| Who can help me? | Relates to your friends, family, and colleagues. |
| Where can I serve? | Talks about your community, city, and country. |
| What have I Googled to death recently? | Shows your interests and passions. |
Don't focus on what you do not have.
"Most people cannot start because they are so entitled." My mentor added. "They insist on having avocado trees when all they have in their hands are papaya seeds."
"They will be far better off planting those papaya seeds now, than wasting their time looking for avocado seeds." And then my mentor closed his statement with, "Don't focus on what you do not have."
Are you reading the Bible? I am not sure if you are familiar with the story of Moses in Exodus chapter four. But it has a similar ring to it.
To put it briefly, God asked Moses to start a project of taking the Israelites out of Egypt. Yet, Moses was unsure if he was the right person to do it. He enumerated all the reasons why he is not the guy for the task:
I do not have credibility.
"Who am I to appear before Pharaoh? Who am I to lead the people of Israel out of Egypt?"
I do not have connections.
"They will ask me, 'What is his name?' Then what should I tell them?"
I do not have the confidence to succeed.
"What if they won't believe me or listen to me?"
Sounds familiar?
While the story was not about going into business per se, it was about starting something. Oftentimes, we fail to start a business because, like Moses, we focus too much on the things we do not have:
"I do not have the money."
"I do not have any ideas."
"I do not have a business degree."
Etc.
Focusing on what we do not have will only waste our time and cripple our confidence.
We know Moses eventually overcame his insecurities, performed miracles, and successfully freed the Israelites from Egypt. But it all started when he began to acknowledge what he had.
Then the Lord said to him, "What is that in your hand?"

"A staff," replied.

Exodus 4:2
Here is how our current businesses started:
| Business | Origin Story | Guide Question/s |
| --- | --- | --- |
| Property Rentals | Our family has a couple of unused condo units and a parking space. | What do I own? + Who can help me? |
| Lustro Diamonds | My wife has a knack for designing wedding rings. | What can I do? |
| Chromebook Store PH | I was looking for a laptop and got interested in Chromebooks. | What have I Googled to death? |
| (NEW) Ribbon Lab PH | My wife was looking for a reasonably priced supplier of personalized ribbons for her jewelry business. But she stumbled upon someone who's selling the machine instead. | What have I Googled to death? + Who can help me? |
| The Learning Dad Blog | I love to write and I have a story to tell. | What can I do? |
If you want to get an idea of what business you should start, check what is in your hand. It will give you lots of clues.
Read: How to become a stay-at-home dad: To-do list
Step 2: Application (Work With What Is Available.)
Let's continue with the farming illustration. Once you are aware of your seeds, what you need to do next is simply plant them. Work with whatever is available. You will never know what seeds will sprout unless you put them in the ground.
So how do we "plant seeds" in a business context?
Simple. Make it public.
All of my business ideas started as one of these:
A social media post.
A listing in a marketplace.
An advertisement.
There are many "grounds" where you can plant your seeds today. Here are the most popular ones:
| Social media | Marketplace | Others |
| --- | --- | --- |
| Facebook (Personal) | Facebook (Marketplace) | Word of mouth |
| Instagram | Carousell | SMS blast |
| Twitter | eBay | Facebook (Ads) |
| Facebook (Groups & Page) | Lazada | Google (Ads) |
| LinkedIn | Shopee | Messengers |
| YouTube | Etsy | Coupon sites |
| Pinterest | Amazon | Ex-deals |
| TikTok | Zalora | Direct selling |
But planting our seeds in the ground is not the end of step two. Always remember why we are doing this in the first place: To make them sprout.
Our ultimate goal is to make at least one sale. It is the only way we'll know what seeds we have planted are viable.
Seeds can only germinate if they are given the proper air, water, light, and temperature. It is the same with our start-up. It is not enough to simply make them public. We have to give our business ideas the support they need to make a sale.
These are the two essential elements to make a sale:
Trustworthiness
A sales process
Read: Working from home is NOT less stressful.
Trustworthiness
Trust is the name of the game in business, and perhaps everything in life. People will not buy from you no matter how good your product is when they do not trust you.
Here are a few things to do to improve your business' trustworthiness:
You should put yourself out there if you want people to do business with you. You have to make yourself visible and accountable to your customers. Do not hide behind a private profile or an avatar. Use your real picture and give them a variety of ways to contact you. It is the least you can do to gain their trust.
Suggestion: Make your Facebook or Instagram profile public. If you are not comfortable with it, you can create a separate profile using Carrd.co or About.me. Here is an example of mine: about.me/jedchan
Open a bank account with your name
Open a bank or PayPal account where people can transfer their payments. Make sure it is consistent with your name on your public profile. Do not think about making a business account yet. We will get into it later.
Be active (or at least up-to-date)
Being active online or wherever your business arena is will give people the impression that you are a real person. Try to be helpful as much as possible. No need to do it 24/7, being up-to-date is enough.
This is optional. But for some reason, a business will instantly look trustworthy when it has a nice logo in place. You can design your own logo using Canva. Or hire a professional at Fiverr — starts at $10 per logo.
Sales process
A sales process is a system or a series of steps a customer must undertake to make a purchase from a business. It is also known as the buyer's journey or a sales funnel.
You must develop a short and easy-to-understand buying process for your customers. It should answer the questions:
What is the buying procedure?
What are the terms of payment?
What is the shipping process?
What is the warranty policy?
This is my usual sales process when starting up:
Stage 1: We encourage people to transact with us via messengers. Our call to action is always "chat with us." This is the step when customers ask questions and talk about the warranty policy (if applicable).
Stage 2: When customers are ready to buy, we will ask them to fill up a purchase order. See the sample below:
Name:
Address:
Email:
Contact number:
Product to purchase:
Terms and conditions:
— 50% down payment; 50% upon delivery
— Delivery fee is not included in the price.
— We may open the box for quality check, and/or compliance with government inspection protocols.
— Kindly send the down payment to any of these bank accounts:
Bank name:
Account number:
Stage 3: Once the down payment is made, we will request them to upload the payment slip in the chat for verification. After it has been verified, we will now orient them about the shipping process. We'll ask for the nearest landmarks and send a screenshot of the map to confirm the address. We then send the delivery rate and pictures of the items being packed for their peace of mind.
Stage 4: After the item has been shipped, we will send the tracking number (if applicable). Then we end our sales process with a "Thank You" and a request for referrals, review, share posts, etc.
Rinse and repeat.
There is a good mantra to follow when developing a sales process:
"When you confuse, you lose."

CTTO
Always make things clear and easy to understand.
Read: Is it hard to start an online business?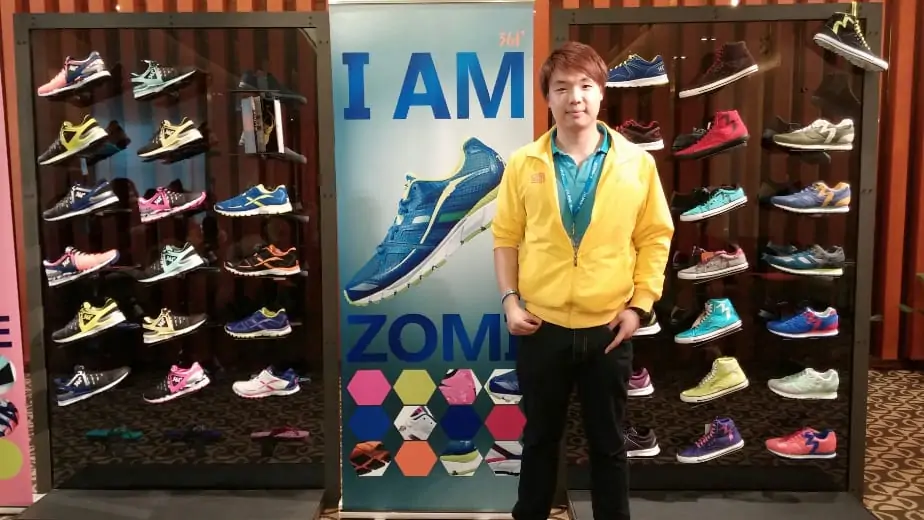 Step 3: Evaluation (See What Is Working.)
Let us review our farming illustration. Here is what we have done so far:
We have checked what seeds we have in our hands.
We planted those seeds in the ground.
Now we will evaluate what seeds have actually germinated. In a business context, which of them made a sale?
For those without a sale, ask yourself:
What went wrong?
What is it lacking?
Is it about the competition?
Is my market too small?
Are my products and processes clear enough for my customers?

Am I willing to continue with this project?
More often than not, the problem lies in the 4 Ps.
Was it about the:
Price?
Product?
Promotion?
Place?
Then tweak accordingly.
For those with a sale, ask yourself:
Is this scalable?
Is this repeatable?
Is this sustainable?
What is the ceiling of this project?
Is this a fad?
Does this rely too much on a single source?
Is the profit worthy of my time?
Is this the business I want to do long-term?
These are the businesses Lalaine and I started that did not fly:
| Failed businesses | Due to |
| --- | --- |
| Educational tour services | Not scalable. |
| Milktea shop | Competition. |
| Car wash | Not scalable. |
| Packed-meals | Profit is not worthy of my time + rely too much on a single source. |
| Amway | Not willing to do long-term. |
| Insurance agency | Not willing to do long-term. |
| Sportswear | Not sustainable + competition + rely too much on a single source. |
| Bus rental services | Covid-19. |
Just keep planting
Congratulations on making it to step three!
The majority of people do not get past step two because they wait for the "perfect" idea before they launch. I can relate. I have been there. But we will be doing ourselves a disservice if we focus too much on a single idea and try to make it perfect.
According to a study, two out of ten businesses will fail in their first year. Another three will close down after five years. Eventually, only three companies will make it through the ten-year mark.
What this means is that it is better to plant more seeds and evaluate them one by one, than to wait for the perfect seed to show up. If we are to consider the statistics above, we can be assured that for every ten ideas we pursue, three of them will succeed.
So keep planting.
Read: 10 Important Skills Of A Successful Entrepreneur As Per Starbucks & Disney
Step 4: Concentration (Focus On What Brings Good Results.)
We are now in the last step.
Step four is all about formalizing and focusing on your businesses that have brought profitable results.
Once you have found THE business concept you want to pursue, the final step is to make it a legal entity. Being a legitimate company will give you the edge to scale and close bigger deals.
I will not dwell too much on how to register your business because the process varies from city to city. I am sure you will get a good deal of information when you Google: "How to register a business in (your city)."
What I want to talk about more in this step is about establishing your brand. You cannot rely on social media and the marketplace forever. You need to raise your flag by creating your own stand-alone stores or sites.
If you have the time and money, then go ahead, build the traditional brick-and-mortar stores. It is still the best if your customers can see, touch, smell, hear, and taste your brand. But I have reservations about establishing physical stores since it can be too risky for the majority of start-ups.
What I recommend instead is to put up websites or e-commerce stores. Here are the most popular options:
| Website | E-commerce |
| --- | --- |
| Recommended: WordPress (Self-hosted) | Recommended: SpreadSimple |
| Wix | Wix eCommerce |
| SquareSpace | Shopify |
| Weebly | Ecwid |
I use WordPress for this blog and SpreadSimple for our Chromebook store. If you want to see what our store looks like, you can check it out here: Chromebook Store PH.
Having your own stand-alone stores or sites does not mean you must stop using social media or be part of a marketplace. They should not be competing with one another. Use them instead as supplements to get more sales and direct traffic to your website.
After you made your business legal and have secured a piece of real estate online or offline, you are now officially a business owner. The seeds you planted have now grown into trees. All that's left to do is concentrate your energy on making them fruitful.
Enjoy while it lasts.
Read: 4 Reasons Why It Is Worth It To Start An Online Business
Closing Thoughts
I hate to break it to you, but starting a successful business without an idea is more than just reading a blog post.
You must commit.
You must learn.
You must keep trying and never give up.
Success is not entitled to anyone.
---
Recommended Business Resources
Income School
Income School is an internet marketing company that teaches people how to create an internet business through blogging and creating YouTube Channels.  Income School is best known for its popular internet marketing and SEO channel on YouTube.
Learn by Fiverr
Learn from Fiverr is an online, on-demand video classes platform, specially tailored for freelancers and professionals. All classes are taught by top experts, who are distinguished in their fields.
MasterClass
Whether it be in business and leadership, photography, cooking, writing, acting, music, sports, or more, MasterClass delivers a world-class online learning experience.
Coursera
Build skills with courses, certificates, and degrees online from world-class universities and companies.
Udemy
Choose from 183,000 online video courses with new additions published every month.
---
---
Keep In Touch
---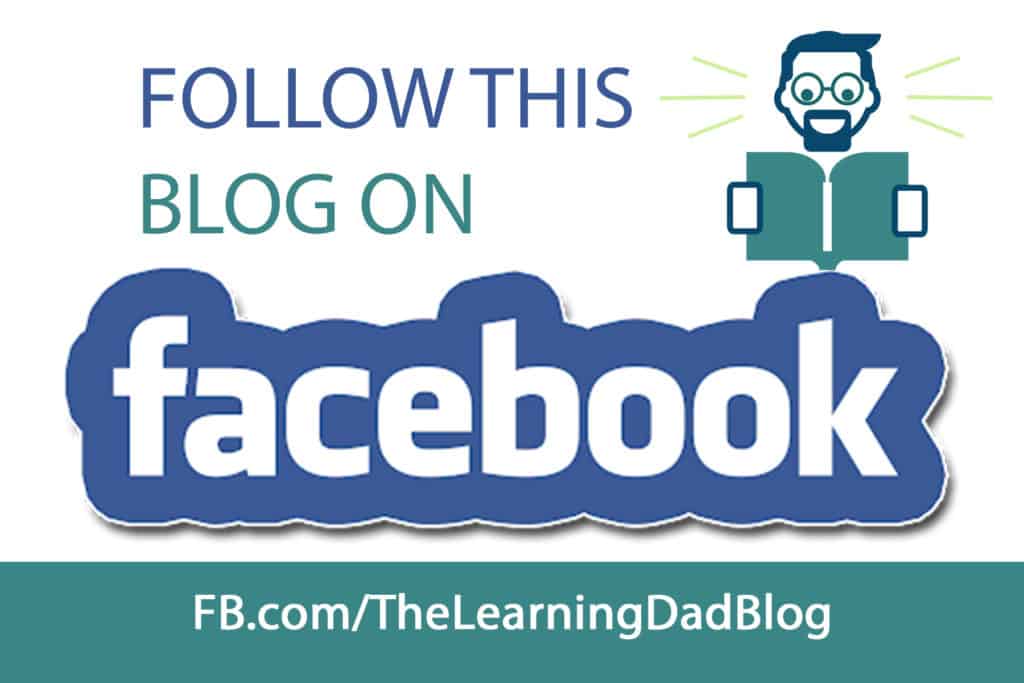 ---
If you liked this post, you might also like this one
---
Thank you for reading!