This post may contain affiliate links.
Getting married, and having children can be pretty scary. We are the generation who values our careers, assets, and freedom deeply. We don't usually engage in matters that can endanger them. And if ever we do, we want to make sure it is worth it. This is why only 30% of millennials have a family of their own. We are more practical and analytical compared to the previous generations. We always count the costs before we make a move.
The unique parent-child relationship alone makes being a father worth it. The moments you share together, the lessons you learn from each other, the love you give to one another. It is a special bond you do not want to miss in your lifetime.
As your brother who is already married with two kids, I hope these insights about being a father will help you. Read on to learn about the rewards and the changes that fatherhood can make to your life.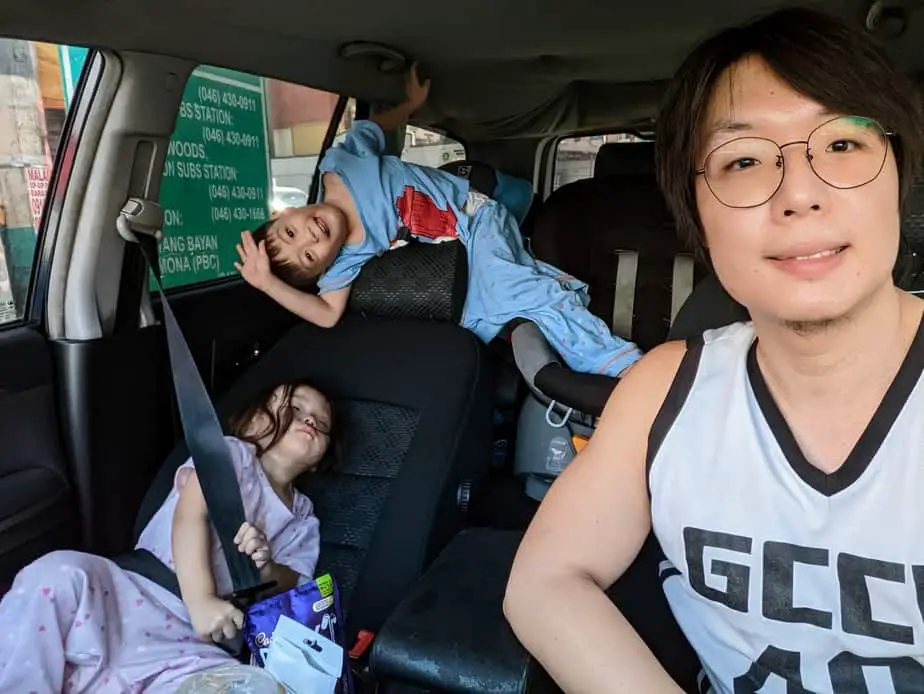 How do first-time fathers feel?
Men tend to be more silent about their feelings, but that does not mean they do not struggle with them. Many assume it is only mothers who experience an emotional roller coaster ride when they give birth. Expect your community will show more support to your wife and newborn than you; so stay strong. Listed below is a heads-up of the common emotions you may feel as a first-time father based on my experience:
Excitement. Fatherhood starts at conception. And I have yet to know someone who is not excited to see their child's face and hold him/her in their arms. It is something you look forward to each day.

Anxiety. Pregnancy entails a lot of risks. Not only to your child but also to your wife. You will find yourself edgy during this period, especially after your wife's ultrasound examinations. Read about our mega yolk-sac pregnancy story here.

Joy. Meeting your little one for the first time will be one of the best moments in your life.

Confusion. As a first-time dad, be prepared for a ton of unsolicited advice coming your way. Be sure to do your homework or else you will be overwhelmed by the conflicting approaches to fatherhood and child care.

Drive. You will feel as if an inner switch has turned on upon seeing your child. You'll suddenly become a man on a mission, doing everything in your capacity to ensure your family is well provided for.

Doubt. On the flip side of being on a mission, you will also find yourself regularly doubting yourself whether you can live up to the role of being a good father.

Exhaustion. I will not sugar-coat. Being a father is tough. Once the rush of excitement has worn off, exhaustion will set in. You will start to dread the sleepless nights, the unending cry, and the constant diaper change.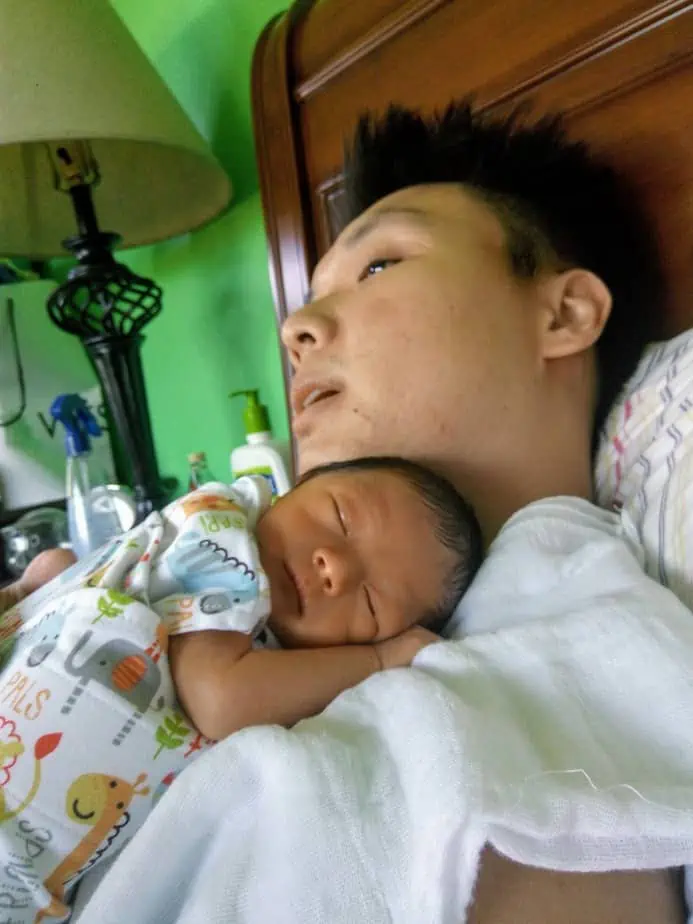 Does becoming a dad change you?
Becoming a dad will change you in many ways. But amongst the most obvious ones is the shift in your paradigm that your life is your own. To say the least, fatherhood will turn you into a selfless person.
You will be more cautious about your actions and decisions. The consequences of our actions no longer just affect us. Because of this, we will be more careful about how we behave and where we get ourselves into. I love basketball. But I retired from playing the sport when I became a dad because the risk of getting a major injury is high. It is not practical to pay for the operation, the rehab, or even the opportunity cost of being out of work. I'd rather save the money for my children's needs. See this post to find out why work is important to a family.

You will spend more time with your family than with friends. Say goodbye to your friends (in the meantime) when you become a dad. You would rather spend time with your kids than go out with them whenever you are free. You will realize that as much as you value friendships, family always comes first.

Your taste for music will change. Before I became a dad, I normally hummed to the music of Maroon 5 or Coldplay. Today it's Baby Shark and 5 Little Monkeys Jumping On The Bed.

You will have more self-control. Children are adept at observing and imitating our behaviors. It is their most basic way to learn. Whatever they pick up from us, they will deem it as good. Knowing this makes us accountable for whatever we say and do, thus giving us a boost in maintaining our composure. See this article if you want to know more about the 7 keys to influencing your family.
Is being a father rewarding?
I know it's a bit awkward to ask about what we can get in return as fathers. But this is a very valid question, humanly speaking. Nevertheless, for conversation's sake, are there any rewards we can expect from taking care of our kids? Here are what I have experienced thus far:
Life is more meaningful. I always tell my wife that my life has become harder yet more meaningful since the day we started a family. It feels as if every drop of sweat I produce and every dollar I earn goes to something bigger than me. Before that, all I did was get myself the latest gadget and basketball sneakers.

Credibility. I am not sure if it's just me. But being a dad gives you an avenue to influence others. People seem to listen to what you have to say, especially when they see your children are behaving properly. I feel the same respect toward other dads.

Community. One of the perks of being a dad is the community. You will eventually meet fellow parents whom you can exchange notes with. They can be your support group when the parenting journey gets tough. And as a bonus, you may even get the opportunity to do business together.

Favors. From time to time, you can get special favors from your parents or other relatives because of your children. You will receive extra rations of chips and chocolates which we adults enjoy too!

Fun times. Before our children were born, Lalaine and I never went to zoos or farms. All we want to do is to stroll around the shopping mall or chill in a coffee shop. But because of our kids, we now explore areas that are a bit more fun and educational.

Better relationship with your parents. Here is a big one for me. My relationship with my parents has never been better, ever since I became a parent myself. I have learned to appreciate them more because I now see what they have done for me as a kid. This also serves as a model for my children. If I want them to have a good relationship with me, I must also have a good relationship with my parents. I have talked about this further in a separate post: Do This If You Want Your Kids To Treat You Well.
With that said, you shouldn't expect any tangible "rewards" in the first three years of parenthood. This is the period when you run on fumes and rethink the decision you made. But hang in there. Fatherhood will be one of the best jobs you'll ever have.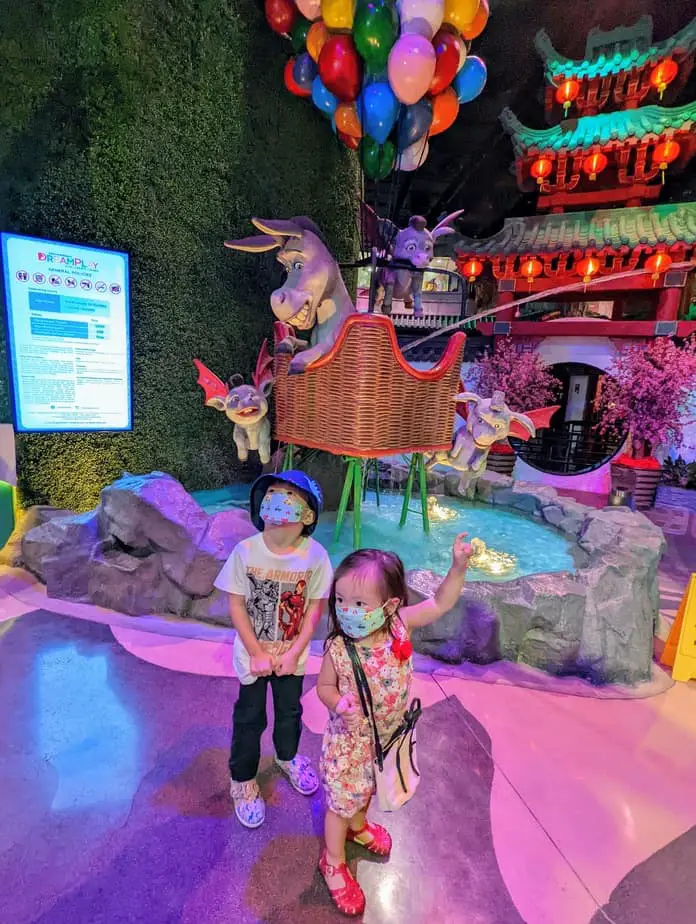 Summary
The way to enjoy being a father is to appreciate the relationship you develop with your child. You will struggle emotionally, mentally, and physically, but take heart because there are also a lot of perks you can delight in as a dad. Nevertheless, as fathers, we should focus more on giving rather than receiving. Continuously loving, even if we do not get anything in return.
Thank you for reading all the way to the bottom of this article. If you are interested in providing your kids with a strong learning foundation at home, New Sphere is a platform I personally recommend. New Sphere is an online pre-school for children ages 2 -6 years old. It brings interactive, live sessions (via Zoom) to little ones at home, 5 days a week.  The programs are designed for kids at home with their work from home or stay-at-home guardians. Each session is 45-50 minutes long with the same teacher and some group of students every day. Click the banner above to get your 1-week free trial. Also, use the code: "thelearningdadblog" to get a 20% discount on your first month.
See also
Sources