This post may contain affiliate links.
Online selling is a good starting point for any internet-based business. It has a low start-up cost and can be set up in less than a week. In addition, global e-commerce retail sales have been growing steadily for the past decade. It is forecasted to reach $5 trillion by the end of the year; a growth of 256% since 2014. What does this mean? It means online selling is here to stay. People are now becoming more and more comfortable shopping online.
If you have been following this blog, you may already know that I am an advocate of online businesses. Ecommerce allows fathers (and mothers) to have the flexibility to provide for their families and be involved in their lives at the same time. Online selling is one of the subjects that's dear to me. It's amongst those that helped me bounce back after I got myself in a deep mess. Story here. Read on as I share with you the different ways to sell online as well as some of their pros and cons.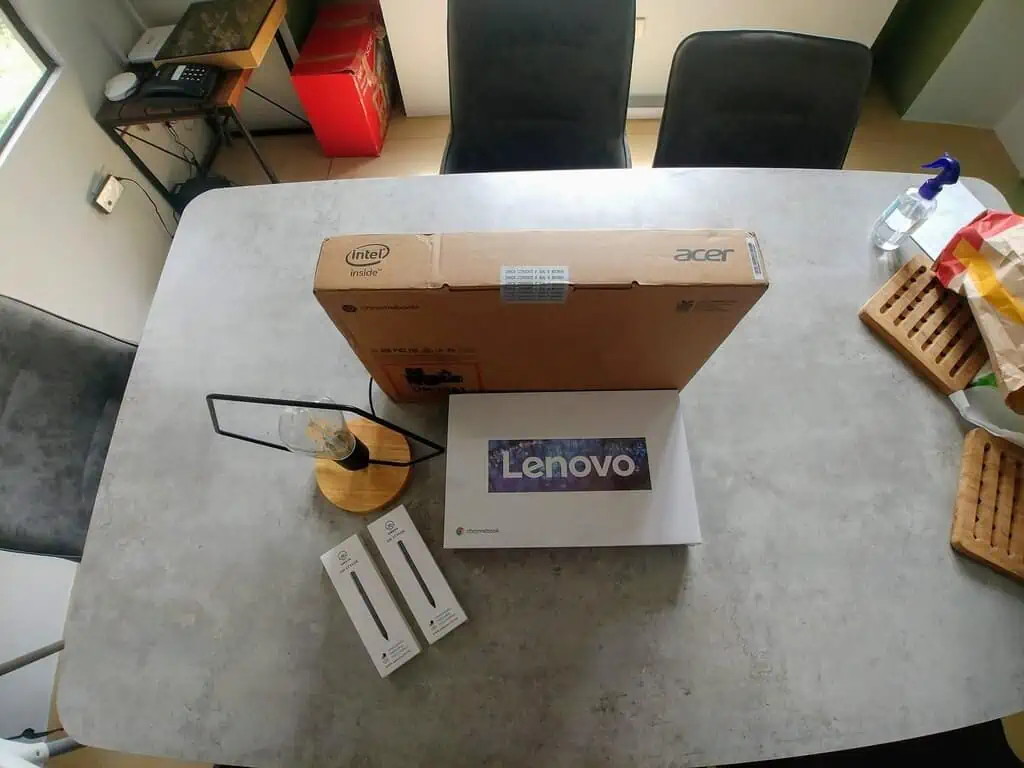 Sell via an e-commerce website
An e-commerce website generally means an online store. It is your very own standalone virtual shop where consumers can purchase your products over the internet via a web browser. This option is suitable for experienced online sellers who wish to take their internet business to the next level.

Pro: Absolute control over your business. You can do whatever you want on your website.
Con: You have to work on driving your own traffic.

Top examples:
– SpreadSimple (See my online store made by SpreadSimple here: Chromebook Store PH)
– Shopify
– Magento
– BigCommerce
– Ecwid
– Wix
– WooCommerce on Bluehost
Sell on online marketplaces and shopping applications
Online marketplaces and shopping applications are a type of e-commerce website operated by a third-party provider. Selling on these kinds of sites is similar to renting a space inside a shopping mall. This is where most online sellers start their entrepreneurial journey, since it is the easiest and quickest way to market their products.

When you join an online marketplace, everything you need to make a sale will already be provided by the host. You do not have to worry about technical stuff such as web design, payment gateways, and search engine optimization (SEO). All you need to focus on is making a sale and packing your goods for delivery.

Pro: Quick and easy to start. Ideal for beginners.
Con: Lack of control over your business since you have to submit to your provider's policies and rates. Moreover, the competition within online marketplaces and shopping applications is usually high.

Top examples:
– Amazon
– eBay
– Alibaba/AliExpress
– Etsy
– Rakuten
– Google Shopping
– Lazada
– Shopee
– Zalora
– Target
– Walmart
– Best Buy
– Wish
– ASOS
– Vinted
– New egg
– Overstock
– Houzz
– Fruugo
– Koovs
– Flipkart
– Snap Deal
– Oodle
Social media and classified ads selling
This is a sales technique where you broadcast your product on free platforms with your contact details. It is like pinning a poster on your school's bulletin board or setting up a tarpaulin in an event. Your main goal is to basically sprinkle your ad to as many places as possible and wait for people to call you. No website. No selling apps. All transactions are typically made via chat, SMS, or phone call.

I agree that this is not a very elegant way to sell online. Yet, I do not regret doing it when I was just starting up. Social media and classified ads selling fed my family for 2 years. Most of my sales came from Carousell and Facebook Marketplace.

Pro: Free and simple way to start an online business.
Con: Not ideal for long-term sales strategy — as you need to continuously re-post and bump up your ads.

Top examples:
– Facebook (personal profile, business page, marketplace, and groups).
– Google My Business
– Carousell
– Craigslist
– Twitter
– Instagram
– TikTok
– Pinterest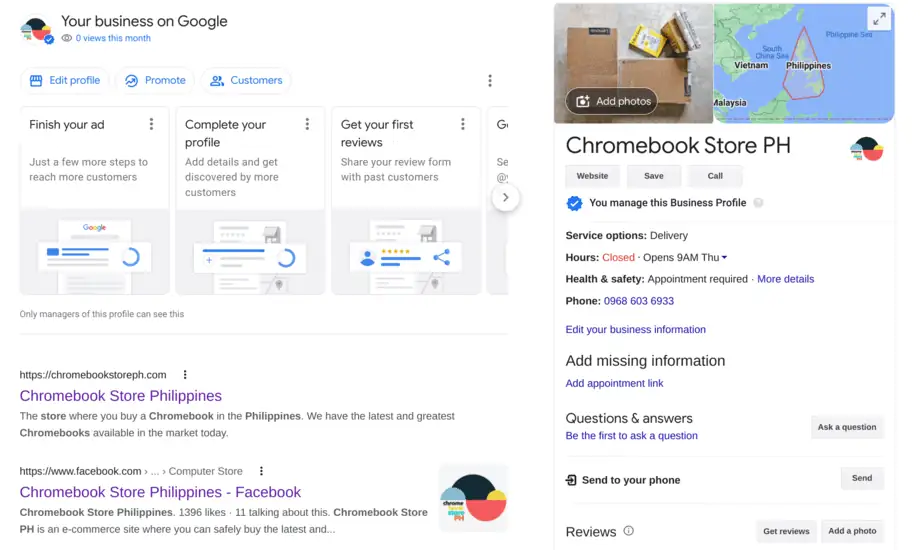 Content selling
Content creation is the pinnacle of online selling. When done correctly, it will not only give you high-quality organic traffic to your sales channel, but also establish you as an authority in your industry. The aim of content selling is not to make a sale per se. The goal is to provide helpful information that adds value to your audience's life. Selling your (or other people's) products is only a by-product of the trust and value you have given.

Pro: Content creation will establish your business as a brand which results in better conversion rates, and increase your business' overall reputation.
Con: Long-term game. It would take at least two years to make a content selling business profitable.

Top examples:
– Blogs
– YouTube videos
– Podcasts
– Email newsletters

If you plan to venture into the content selling business, you must check out Income School. They are the ones who taught me how to turn this blog into an online business. Furthermore, they will also teach you to monetize a YouTube channel.

For transparency, the following examples are the three online selling methods I have yet to try.
Direct selling
Direct online selling is basically sending a blast of cold chats or emails to promote your products. You can also do it through SMS. This option isn't my cup of tea. I find direct selling too aggressive. I don't like to be sold this way, thus I don't do it to other people as well. But I know some friends and colleagues who thrived on this kind of selling.

Pro: I can't think of any. But they said direct selling is a numbers game. You get 1 sale for every 100 rejections. If we'll look at it this way, you more or less have control over your sales. You simply need to approach the number of people based on your target. 1,000 prospects to make 10 sales.
Con: High probability of your accounts being blocked or flagged as a spammer.
Live selling
Have you ever been hooked by a shopping channel? It is a TV show that showcases different products such as vacuum cleaners, knives, and blenders. It's where we mostly hear the catchphrase, "But wait, there's more!" Live selling has a similar setup but done through a live stream on your social media account. This type of online selling has become quite popular these days. It is a high-engagement approach to selling over the internet.

Pro: High engagement. Customers can ask questions and buy right there and then. It projects a high level of trust and familiarity with your product. This enables shoppers to be more comfortable purchasing over the internet. Live selling has grown 76% since the pandemic.
Con: Technical and other issues. Anything can happen during a broadcast. Live selling is a skill that needs to be practiced.

Top platforms for live selling:
– YouTube
– Facebook Live
– Instagram Live
– Amazon Live
– TikTok Live
In-game selling
There are over 2.2 billion mobile gamers. And more than 85% of the total gaming industry revenue (approximately $196 billion) comes from free-to-play games. In-game selling means you will be promoting digital products to enhance the players' gaming experience. Such products include skins, weapons, items, and special currencies. Another route most free-to-play games take is to serve as affiliate partners to different merchants. They give special bonuses when a player watches their partner's ad for at least 30 seconds.

Pro: In-game selling enables you to promote your products to a captured market.
Con: Developing a game may require a massive amount of investment.

Top-grossing mobile games:
– PUBG Mobile
– Honor of Kings
– Genshin Impact
– Roblox
– Coin Master
– Pokémon Go
– Candy Crush Saga
– Garena Free Fire
– Rise of Kingdoms
– Uma Musume Pretty Derby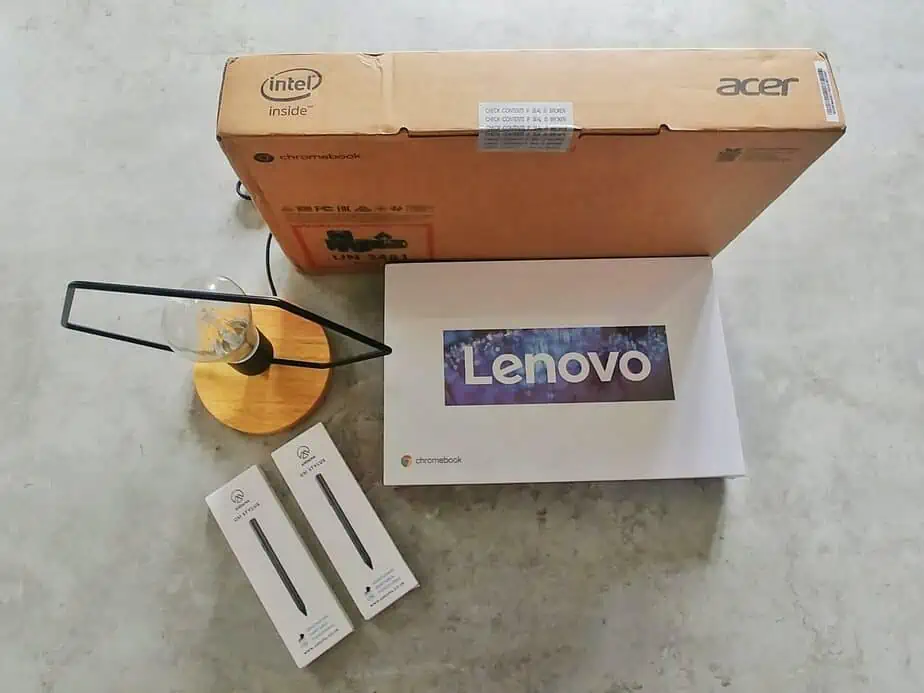 Closing thoughts
Overall, the examples of online selling listed above do not compete with one another. People on the internet behave differently. Thus, most companies test various online selling methods to see which ones will give them the best results.

If you are a beginner, my recommendation is to start with the free to low-cost options first. This allows you to explore without risking too much capital. Such options include social media, classified ads, online marketplaces, and shopping applications. For seasoned online sellers, you might want to challenge yourself by creating your own e-commerce site, producing helpful content, or broadcasting live product demos. Finally, if you are a YOLO type of seller, why not venture into the gaming industry?
Recommended tools
Here is a list of tools that can help you sell better online:
See also
Sources