This post may contain affiliate links.
Online businesses are here to stay. In fact, e-commerce alone has already become a trillion-dollar industry. It is actually projected to reach $5 trillion in sales worldwide by the end of the year. E-shopping, e-learning, e-banking, and other e-activities have already become a part of our daily lives.
Online businesses are important because they have transformed the way people live and make a living. Families now have more time together, people are making money from their passions, and businesses are reaching customers globally. Online businesses have also been a key in stabilizing the economy during the pandemic.
E-commerce is a topic close to my heart. It was among those that helped me get back on track when I got broke in 2016. Story here. I am now a full-time Internet entrepreneur who works at home with my family. If you want to know how the internet can help the way you do business and live your life, read on. In this article, I will share the importance of online presence for your company and the significance of online business in today's world.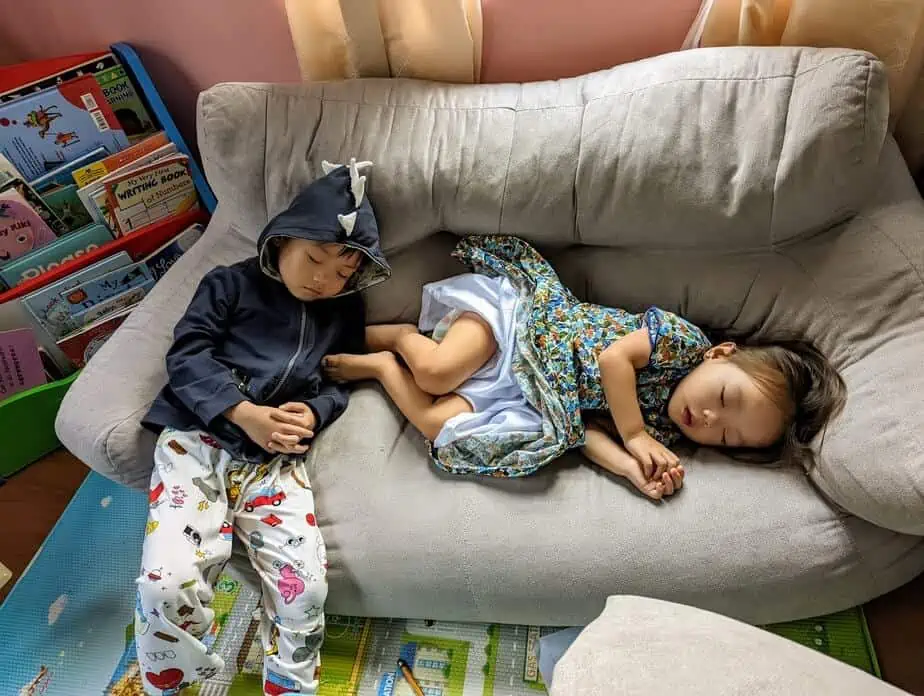 Importance of online presence for businesses
We can't deny the impact the internet has had on our world. But perhaps the most significant is in the way we do business. Whether you are just starting or already among the top in the world, putting your business online will benefit your company greatly. Here is a list of reasons why an online presence is important to your business:
Social proofing. People nowadays have very cautious shopping habits. They tend to trust the advice of friends and family over businesses. The online version of this is looking at the positive reviews on the company's e-commerce site, or the number of followers on the brand's social media accounts. Being online allows you to exude trust to your potential customers.
Data acquisition. Being online allows you to learn deeper about your customers. Through web analytics like Google Analytics, you can more or less determine how they behave on your website. You can see what they are viewing, where they are coming from, what devices they are using, and much more. These data are useful, especially when doing your marketing plan.
Getting feedback. Knowing what your customers want is one of the vital information your business needs. With the availability of e-forms, it is now easier than ever to ask for your clients' comments and suggestions over the Internet. Asking for feedback is a good habit for any company to practice. It will give them insights into what they are doing well, and what they need to improve on.
Cross-border marketing. With your business being present online, you will no longer just market your products locally. You can also target potential customers around the globe! The Internet can broaden your audience more than you can imagine. My laptop store has only one location: at home. Yet, because of my online presence, I have served customers all over the Philippines.
Makes your products searchable. Believe it or not, many people aren't even aware of your business. Let's say you are a shoe company. Unless you are Nike, Adidas, or Jordan, it is rare for people to even search for your brand online. But people do Google what shoes to wear with barong? or shoe store near me? With basic knowledge of SEO (search engine optimization), you will be able to bypass popular brands and jump in front of the customers searching for these queries. Being online gives your business a fighting chance against established companies.
Importance of online business in today's world
E-commerce has forever changed the way we live our lives today. There were pros and cons, of course. But in this post we will focus more on the good side:
Family can have more time together. I can personally vouch for this because spending time with my family is something I enjoy every day. Thanks to my online businesses, I can be with them 24/7. Both of my kids are actually having a fever as I write this article. It is so reassuring that I am able to work and take care of them at the same time.
There are a multitude of ways to monetize your passion. There has been debate whether which is the better approach: do what you love? Or love what you do? I personally tend to lean more on the latter. But because of the Internet, the line between these two ideas has become vaguer. Today you can monetize your passions in countless ways. You can start a blog, a YouTube channel, a podcast, an e-commerce site, and much more relating to your hobby. And to note, these online businesses have the potential to grow to something significant.

Just to share, I am currently enrolled at Income School. I love to write, and I am exploring how to support this passion through blogging. Income School is an online school for creating an online business through blogging and making YouTube videos.
It paves the way for many new possibilities. Online businesses have already evolved and are continuously evolving. Before, when we think of online businesses, we only think about buying and selling. Today, an online business may mean that we are hosting our vacant spaces, renting out our cars, playing games to earn real money, mining digital currencies, teaching e-courses, or selling information products.
It can save many lives during a pandemic. Global e-commerce jumps to $26.7 trillion during the pandemic. No one can deny how online businesses have become the most valuable asset at the height of Covid-19. Many of us were able to afford to be locked at home and reduce the risk of exposure because of our access to online services like Zoom, Netflix, and various delivery services.
It lowers the risk of starting a business. Online businesses can help aspiring entrepreneurs start their own ventures at a minimal cost. In fact, with the right approach and set of tools, they can even set up one without shelling out any money. That is actually how I started my online business career. I was broke and have navigated my way using free services including Facebook Marketplace, eBay, and Carousell. You can follow this link to read more of the strategies I used to make money online: How Much Do Stay At Home Dads Make?
Closing thoughts
Online business has become one of the vital assets in today's world. It has already impacted many lives since it started. In turn, there is a growing number of people whose businesses and lifestyle depend on the Internet. This can be a good thing, but it also carries its own risks. Perhaps the ideal approach is to utilize the web, but never forget how to live without it.
Recommended tools
See also
Sources