This post may contain affiliate links.
I don't blame you. I also didn't believe you can create a legitimate business over the internet and work from anywhere you want. That you can provide for your family while being involved in their lives at the same time. These just sound too good to be true. But I took the risk anyway. I ventured into the online space in 2017 to see it for myself.
Online businesses are real businesses that earn money by making the internet a better place. Thousands of online entrepreneurs were able to pay their bills by providing netizens with a more efficient way to shop, learn, communicate, be entertained, and operate their businesses.
It has now been five years since I became a full-time work-at-home dad. It is an opportunity I thank God for every day. Because of online businesses, I was not only able to put food on the table. I also got the chance to eat with my family at breakfast, lunch, and dinner. Read on to learn more about how online businesses work.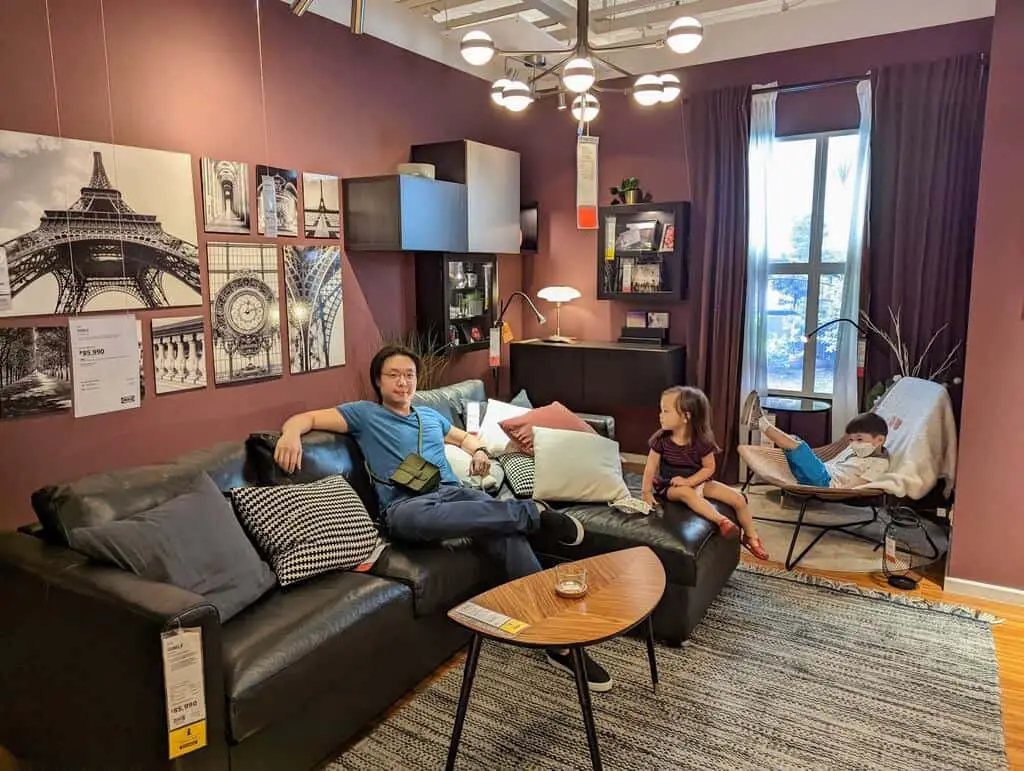 Do online businesses make money?
E-commerce alone is a trillion-dollar industry. Global online retail sales are forecasted to reach $5 trillion by the end of the year. A growth of more than 256% since 2014. Furthermore, three out of ten of the most profitable companies in the world are internet-based businesses. Google, Amazon, and Facebook.
With these figures, I guess it's safe to say online businesses do not only make money — they actually make A LOT of money! Listed below are the world's top 10 internet companies and their net worth.
World's top 10 internet companies
| Name | Business | Origin | Net worth |
| --- | --- | --- | --- |
| Alphabet Inc. (Google) | Search engine | USA | $1440 Billion |
| Amazon | E-commerce | USA | $1101 Billion |
| Meta (Facebook) | Social media | USA | $545 Billion |
| Tencent Holdings | Online advertising & services | China | $414 Billion |
| Alibaba | E-commerce | China | $223 Billion |
| Salesforce.com | CRM | USA | $158 Billion |
| Booking.com | Online travel services | Netherlands | $87 Billion |
| Netflix | Online streaming | USA | $83 Billion |
| JD.com | E-commerce | China | $67 Billion |
| Baidu | Search engine | China | $41 Billion |
A table of the world's top internet companies and their net worth. (Updated May 2022)
Okay, I know these numbers can be overwhelming for normal people like us. If you want a more relatable figure, below is a breakdown of my online gross income since 2017. Check my post How Much Do Stay At Home Dads Make for details.
| Year | Annual Gross Income |
| --- | --- |
| 2017 | $46,500.77 |
| 2018 | $25,174.02 |
| 2019 | $27,270.96 |
| 2020 | $34,179.59 |
| 2021 | $23,595.06 |
Here is the data of my earnings as a full-time stay-at-home father who operates several online businesses.
How do online businesses make money?
Online businesses do not make money out of thin air. Something I cannot say the same about cryptocurrencies and NFTs. To be successful in any business, you must provide something helpful or valuable that people are willing to trade their money for. Below is a list of how a typical online business generates income:
Product sales. This is income made from selling physical or digital products. An internet entrepreneur can start an online selling business by putting up an e-commerce website or by joining an online marketplace. See this post to learn the different ways to sell online: What Are The Examples Of Online Selling? (Here are 7).

Top examples of physical products:
– Consumer electronics.
– Food and beverages.
– Apparels and accessories.
– Furniture and home furnishings.
– Pet products.

Top examples of digital products:
– E-books and audiobooks.
– Music and movies.
– Video and audio courses.
– Software and online tools.
– Online and printable templates.

Service fee. This revenue is generated by providing remote assistance to online customers. Online professionals can render their services via their own page, or through freelancing marketplaces like Fiverr.

Top examples of online services:
– Virtual assistant
– Copywriting
– Graphic designing
– Video editing
– Search engine optimization (SEO)

Sales commissions. This type of income is mostly enjoyed by content creators. They write blogs or create videos about certain products, and get commissions for every successful referral. The official term used for this online business model is affiliate marketing. The average affiliate commission rate is between 5-30%.

Top examples of affiliate networks you can partner with:
– ShareASale
– Rakuten Advertising
– Amazon Associates
– ClickBank
– Impact

Subscription. Subscription-based products have gained a lot of traction lately. It is a way to make money by offering members-only content or services. Many online business owners are shifting their focus to this business model because it generates recurring revenues.

Top examples of online businesses that offer subscription-based services:
– Netflix (Movies and TV series)
– Spotify (Music and podcasts)
– Canva (Online graphic design tool)
– MasterClass (Online learning)
– Scribd (E-books and audiobooks) — Try for 60 days free.

Advertisement. See the banners in this article? It is an example of earning income from advertisements. Making money through ads is somewhat passive. I get a small amount for every person reading my content for at least ten to thirty seconds. Earning through ads is great, but it requires lots of hard work. You must produce quality pieces of content that will engage your audience. I hope I am serving you well right now. Thank you so much for reading!

Top examples of online businesses where you can earn from ads:
– Blogs
– YouTube
– Mobile games

Be sure to check out Income School if you plan to make money from blogging and YouTube. They were the ones who taught me how to turn this blog into a real online business.

Rental. There are a couple of ways to earn rental income online.

1. Blogs — Advertisers can rent ad spaces on your websites where they can put up their banners and link them to their own sites. The rental rate will vary according to the quantity and quality of your traffic. But the general rule of thumb is: monthly rental rate = average monthly traffic divided by 10. This means you can charge $1,000 for every 10,000 visitors you have on your blog.

2. Airbnb — Airbnb is an online service where you can rent, and rent out, properties for lodging. If you have unused spaces, like a condominium, a duplex, or even a bed space, you can list it on Airbnb and earn rental income. This is one of my favorite ways to make money online. All you have to do is sign up for an account, dress up the house you are hosting, and wait for guests to contact you. You can use my referral link to get a bonus of at least $10 on your first reservation.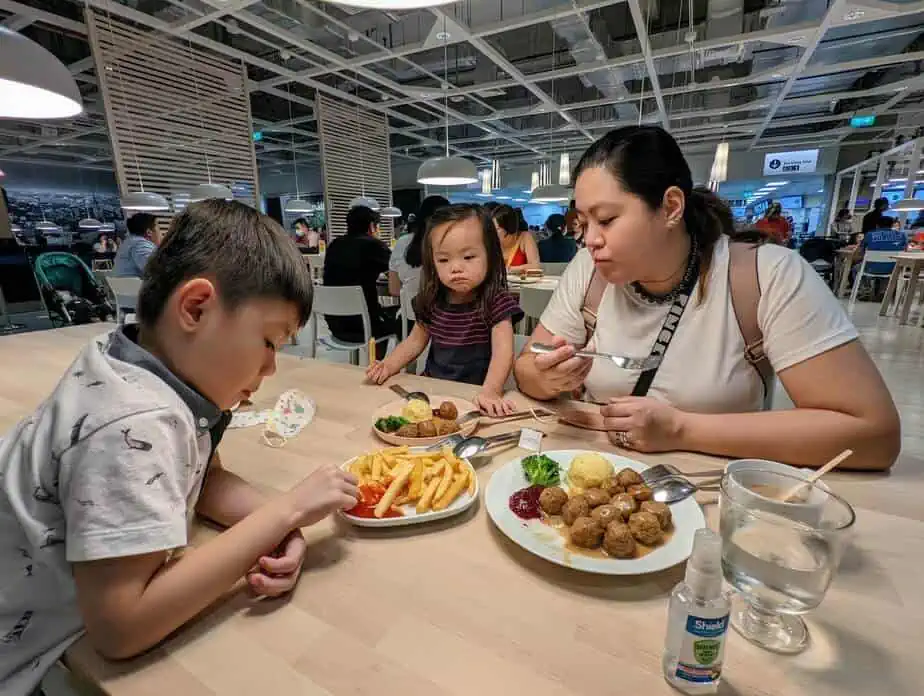 Online businesses that pay
Online selling, blogging, and hosting properties online are the online businesses that pay my household bills. Overall, they give me a combined average of $900 to $1,600 monthly net income. What is good is there is still a lot of room for growth. This number is way below the industry's average.
Online selling
I sell Chromebooks in the Philippines through an e-commerce site made with SpreadSimple. It earns between $400 to $1,800 net income per month; Of course, there were months when we got nothing. The biggest barrier I have observed in this business is competition and consumers' trust issues. You have to handle your transactions transparently, and give a personal touch to the way you assist your customers. Do not automate everything.

Blogging
I was hesitant to include this business here since I only started monetizing it early this year. But overall, this blog has made about $90 from an affiliate commission; and generates an average of $6 a month from Ezoic ads. The numbers are a bit embarrassing, but in truth, the income I got on this blog is one of the most satisfying pay I have ever received.

The challenge in this business is that it takes a long while to make it profitable. You have to prepare yourself mentally if you plan to take this route as you can get easily discouraged by the slow process. One way I deal with it is to have accountability partners. I have classmates at Income School who are earning $1,000-$4,000 from their blogs. That made me have something to look forward to.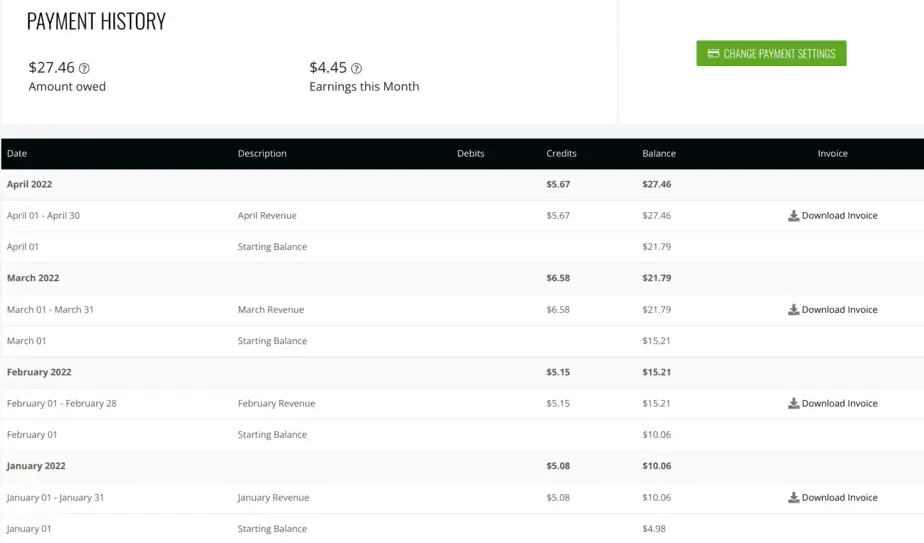 Hosting properties online
I host three condominiums and a parking lot online. They make a monthly gross profit of between $300-$1,600. My tenants usually come from online classified ads like Carousell and Facebook Marketplace, but I prefer to transact via Airbnb to minimize the risk of fraud.

The two cons of this online business are:
1. It is not 100% online. From time to time, you have to go to your property to make sure it is presentable and well maintained.

2. Bad tenants. I have hosted a couple of tenants who damaged the property and egressed without paying their rents. Make sure to develop a firm screening process if you plan to venture into this business.
Summary
Online businesses are very real. Not only to world-class companies, but also to a normal person like me. It eased the tension between my work-life and family life. Giving me an average net income of $900 to $1,600 a month working at home. I hope every parent can experience the freedom of having an internet-based business. But with that said, bogus online businesses are also real. There are lots of scammers out there, so please be careful. Always do your research first before investing and committing to any kind of business.
Recommended tools
Check out these amazing tools to help you build your next online business:
See also
Sources