This post may contain affiliate links.
E-commerce has grown tremendously in the past decade. In fact, the global online retail business is projected to reach $5 trillion by the end of the year; a growth of over 256% since 2014! Lots of studies have theorized about the forces behind the success of online stores. But if you are a person who is just starting out, the data they have presented may be too much to grasp.
I have been a full-time work-at-home dad for quite a while now. I operate several online businesses, which include Chromebook Store PH, an e-commerce store that sells laptops. Every day I thank God for this opportunity, because I can provide for my family while being involved in their lives at the same time. I know I still have a ton to learn as an internet entrepreneur. But in this article, I will list my 5 real-life, beginner-friendly observations about what makes online stores successful.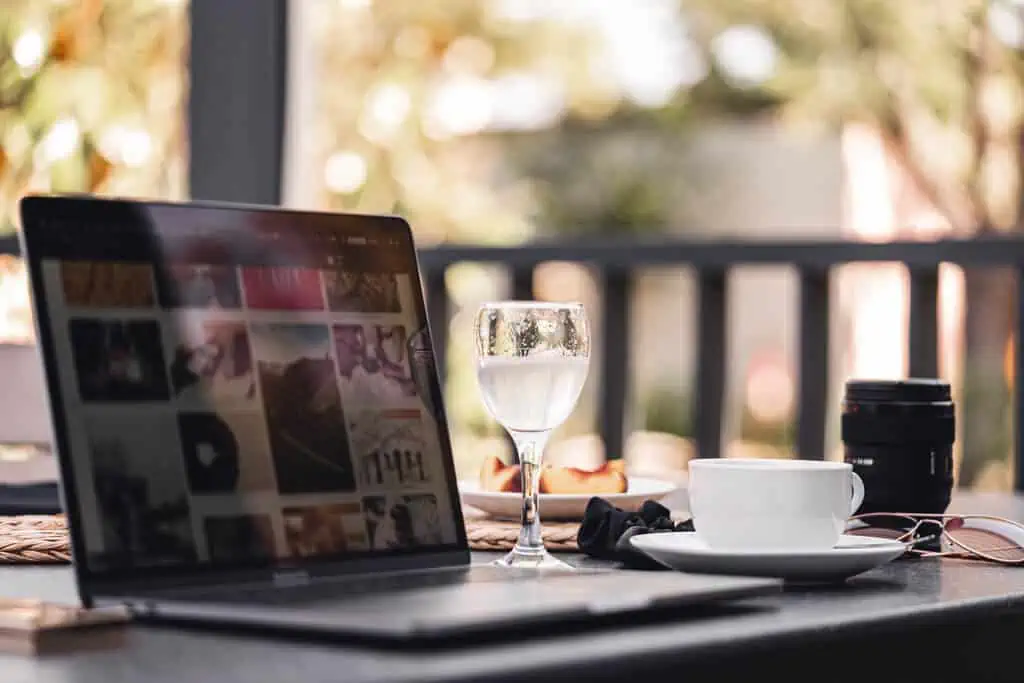 1. Online stores make products searchable.
If you are in a hurry and do not have the time to read the entire article, then this takeaway is already more than enough reason to why online stores are successful. I cannot emphasize the importance of 'search' in online selling. According to data, 81% of internet consumers conduct online research before purchasing a product. This is true for me, and there is also a good chance that it is also true for you. When we plan to buy, let's say, a Bluetooth speaker, don't we usually to go Google and search for:
"What are the top Bluetooth speakers today?"
"Where to buy the cheapest Bluetooth speakers?"
"Are Bluetooth speakers worth it?"
"Best Bluetooth speaker brand?"
"Bluetooth speakers near me."
Because of this, online stores will win the searching customers 80% of the time. They did not only make it convenient for people to find them, but they also attract those who have buying intentions. That is why search engine optimization or better known as SEO is a lucrative skill in today's digital age.
2. Online stores have low starting and overhead costs.
Affordability is one of the most obvious reasons for the success of online stores. You can start an e-commerce website from virtually $0 to $500, and have a monthly overhead cost of $0 to $20. Success sometimes isn't the absence of failure per se, but the failure of not trying. Online stores are amongst those ultra-rare, low-risk, high-reward types of investment — which make them worth the shot. Below is a simple breakdown of how much I spend/spent on my e-commerce site:
A table showing my typical expenses for running an online store.
I have written an article about the cost of starting an online business in detail. You can see it here: Things You Need To Start An Online Business. It is a complete cost breakdown as if you do not have anything, like a laptop, an internet connection, or a phone.
3. Online stores can offer products at a lower price.
In relation to the point above, online stores have the margin to offer products at a more affordable price. Based on a study, the number one reason why people shop online is free delivery. Number two is its ability to give coupons for additional discounts. Here are the rest of the top reasons why people shop online:
| | | |
| --- | --- | --- |
| 1 | Free delivery | 53% |
| 2 | Coupons/discount | 41% |
| 3 | Reviews from other customers | 35% |
| 4 | Easy return policy | 33% |
| 5 | Quick/easy online checkout process | 30% |
| 6 | Next-day delivery | 28% |
| 7 | Loyalty points | 27% |
| 8 | Lots of good comments on social media | 22% |
| 9 | Knowing the product is environmentally friendly | 21% |
| 10 | Ability to spread payments without interest | 20 |
A table of the top 10 reasons why people shop online. Source: Global Web Index
But these are just icing on the cake. From my standpoint, shoppers generally get better value when they purchase online than in brick-and-mortar stores. An ideal example of this is my wife's online jewelry business. People patronize her diamonds because, at the same price, she offers bigger and better quality stones compared to other jewelry stores. I hope this will make sense. But practically speaking, online shoppers get more value because most of their money goes to the product itself, not to the store's operating cost. Online store owners such as my wife do not need to put on a big markup to sustain their business.
4. Online stores can reach more people.
My online store has already served customers from different parts of our country. That's definitely something I cannot do with a physical store. Even more, with the right products, an e-commerce website can serve customers from other parts of the world! In fact, according to statistics, cross-border shopping has been on the rise. 57% of online shoppers say they have purchased from an overseas retailer in the past six months. Below is the average percentage of consumers who made overseas purchases by continent:
| Continent | % of consumers who shop overseas |
| --- | --- |
| Europe | 63.4% |
| Asia-Pacific | 57.9% |
| Africa | 55.5% |
| Latin America | 54.6% |
| North America | 45.5% |
A table showing the average percentage of consumers by continent who made overseas purchases in the last six months.
5. Online stores can serve shoppers 24/7.
60 percent of shoppers say they have made online purchases from 12 am to 4 am. I can confirm this data because about 50% of our inquiries are received between 2-4 am. Being able to respond to my customers' queries, even while I am sleeping, is one of my favorite benefit of an online business. It is also perhaps the most underrated. Just imagine how much sales we'll lose if we don't have an online store.
What I do is set up an autoresponder and publish an FAQ (Frequently Asked Questions) section, so people can get their answers during those hours. There is also a "buy now" button where they can use to process their orders once they have decided to make a purchase. For those who have further questions, I can respond to them during office hours.
But why are people shopping online late at night? Based on an article by BBC, the answer is "It's the only time." People tend to go online at bedtime because they are too busy in the morning. Here are the top five items bought during bedtime:
Duvet covers
Televisions
Laptops
Mobile phones
Freezers
Bonus: Online stores have growing support.
The reality is, just like anything else, the online store business cannot be successful by itself. There are many services available on the internet today that make e-commerce a viable business. Without them, online stores won't become what it is today. Here is a list of some of the most essential support online stores need to succeed:
Delivery services. This is a vital element, especially for stores that sell physical products. An online entrepreneur no longer needs to invest in and maintain its own delivery fleet.

Payment gateways. Online shoppers have become more comfortable purchasing online because of payment services like PayPal and Stripe. Not only did it make paying easier, but it also enables them to contest any scam transactions.

Online courses. It has become much easier to start an online store business because of e-learning. Aspiring online entrepreneurs can simply follow step-by-step guides when building their own e-commerce sites.

Freelance services. It is okay if you are not tech-savvy. It is okay if you are not good at web development. Whatever tasks are outside your expertise, you can outsource them to freelance service marketplaces such as Fiverr. There, you can hire a video editor, a copywriter and many more. Freelance services have torn down many barriers to starting and operating an online store.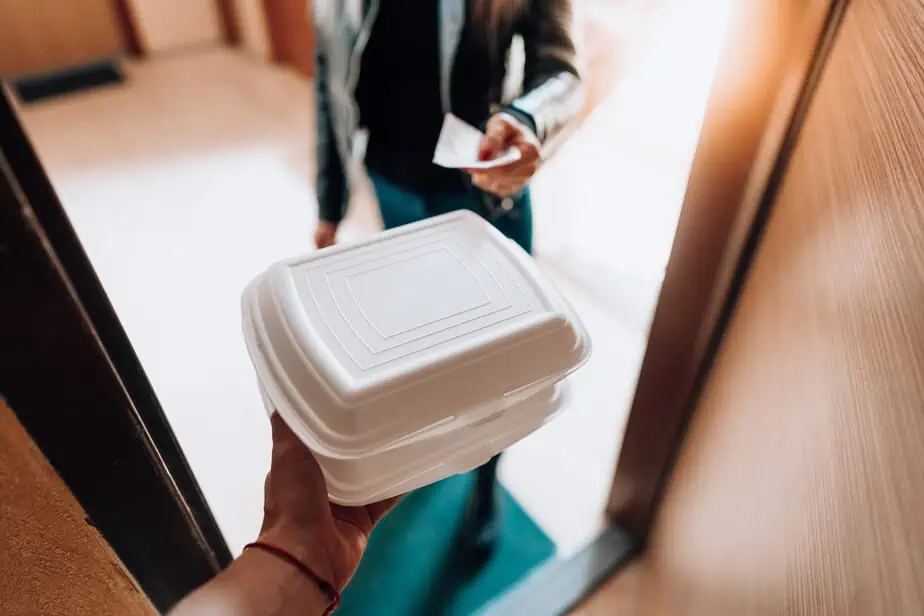 Summary
In general, online stores have become successful because they have provided both sellers and buyers with a win-win situation. They make products searchable, give customers better discounts, and allow them to be served anytime, anywhere. All these while enabling online store owners to enjoy the convenience of working anywhere and earning bigger margins.
Recommended tools
See also
Sources