This post may contain affiliate links.
I applaud you for swinging by. Based on a survey, almost 50% of parents admit to spending their children's money and most of them do not even feel guilty about it. They think whatever money their children receive is theirs.
I presume you are part of the other half who thinks otherwise?
To be fair, there is nothing illegal or morally wrong with spending our children's money. Even so, it is not a habit we want to practice as parents since it may eventually lead to relational and trust issues.
But what should we do when they are still too young to handle their money?
Here are five suggestions on what to do with your children's money:
Invest in long-term growth.
Build a nest egg.
Create a side project with your kids.
Do random acts of kindness.
Make a contribution to household expenses.
---
1. Invest In Long-Term Growth
Long-term investment means investing for five years and beyond. The intention behind this is to give your child a good sum of money by the time he or she becomes an adult. With proper management, ideally, an amount invested for fifteen years or more can help our kids start a business or even a family. It is the best route if you want to make an impact financially.
But there are a couple of cons when it comes to investing in long-term growth:
You will be exposing your child's money to certain risks.
Risks will always be a part of investing. But the good news is, due to the length of time, we are minimizing them significantly.
There is a learning curve.
Investing requires knowledge. You have to at least learn the basics to know which investment vehicle is right for you.
There are many ways to invest for the long haul. But if you do not want a headache, my suggestion is to put it in an index fund. Simply open an account with an investment company, and throw in every sum of money your child receives there. Do this for the next fifteen to twenty years, and you will be fine.
What is an index fund?
It would be a bit technical to explain what an index fund is.
But to put it simply, an index fund is an investment vehicle where you can buy shares in many top companies with a low minimum requirement. It is somewhat similar to a mutual fund. The difference between the two is that index funds have lower fees because they do not have a fund manager who actively trades and tries to "beat the market."
Index funds simply follow the actual performance of the companies you have invested in.
The process of investing in an index fund is similar to a money market fund. You can get my short guide by signing up below: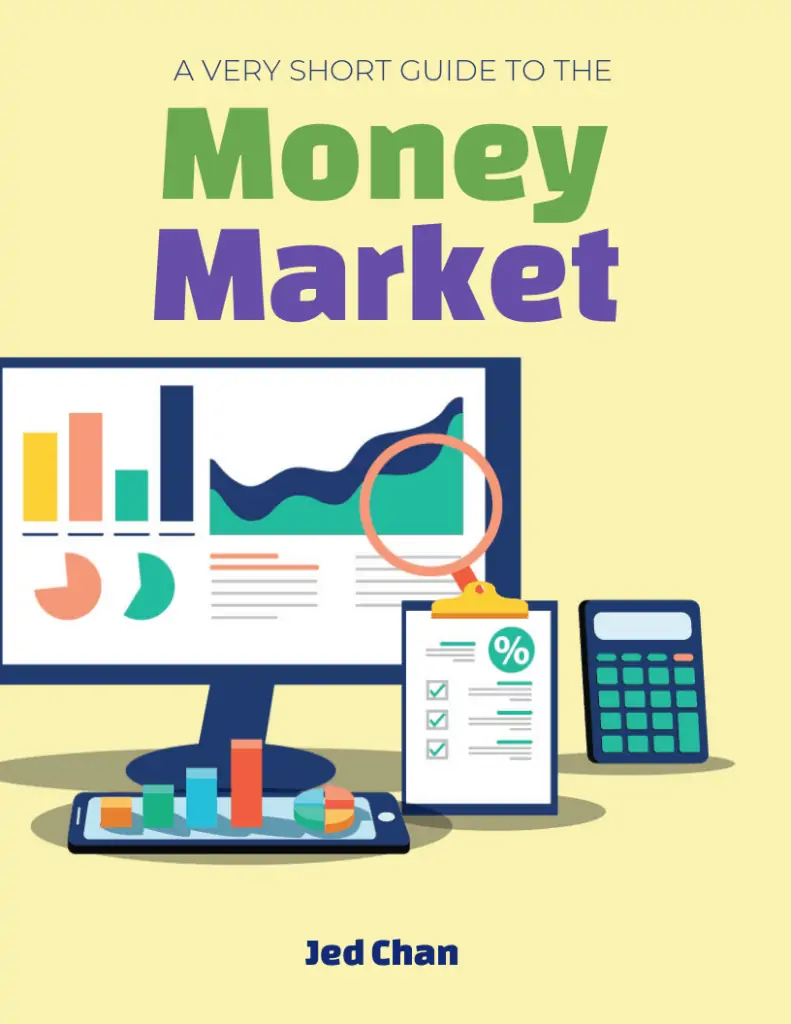 You can also invest in the index fund through GInvest. Follow this link to learn: How do you earn in GInvest? (Simplified, tips, stats)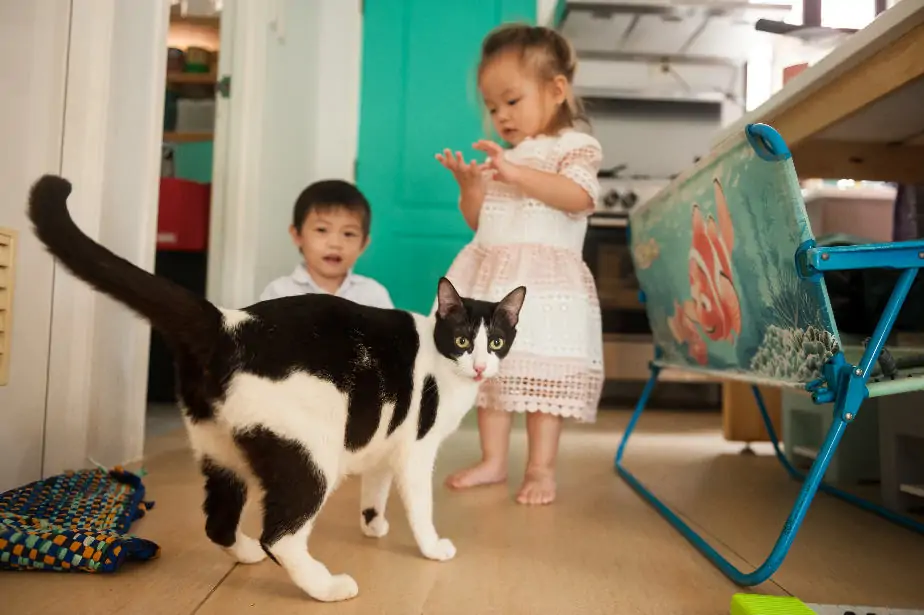 2. Build a Nest Egg
Building a nest egg means saving for a particular purpose.
Examples are:
College
Travel
A special toy
A kiddie business
Saving for a nest egg may sound a lot like investing in long-term growth, but they are actually different.
Building a nest egg has a clear goal.
Nest egg building has a target. You have a clear goal of what you want to accomplish for your child.
While investing for growth is simply making their money as big as possible.
Building a nest egg is generally short-term.
If investing for growth takes five years or more; saving for a nest egg is ideally less. Maybe three to four years.
Building a nest egg is choosing the safer option.
We can go for aggressive investment vehicles like the index fund for long-term investment because of the time horizon. But this cannot be said for nest egg building. For short-term saving, we have to go for the safer options like:
High-interest savings accounts
Time Deposit
Money market fund
These are the accounts that are low risk but also give lower returns.
High-interest savings accounts
| Bank | Interest rate (per annum) |
| --- | --- |
| CIMB (GSave via GCash) | 2.6% |
| CIMB (UpSave) | 2.5% |
| ING | 2.5% |
| Tonik (Stash) | 4% |
To open a high-interest savings account, all you have to do is download and register using their apps. Here are a couple of useful articles you can follow:
Time deposit accounts
| Bank | Term | Minimum Investment | Interest Rate |
| --- | --- | --- | --- |
| Tonik | 6 months | Php 5,000 | 6.000% |
| BDO | 6 months | Php 1,000 | 0.1250% |
| BPI | 6 months | Php 50,000 | 0.1250% |
| Security Bank | 6 months | Php 100,000 | 0.5000% |
| Union Bank | 6 months | Php 50,000 | 0.3250% |
| Land Bank | 6 months | Php 1,000 | 0.2750% |
| Eastwest Bank | 6 months | Php 10,000 | 0.1250% |
| PNB | 6 months | Php 10,000 | 0.1500% |
| UCPB | 6 months | Php 10,000 | 0.1250% |
| Metro Bank | 6 months | Php 10,000 | 0.8750% |
Money market fund
| Fund Name | Min. Initial investment | Min. Subsequent Contribution | Management Fee (per annum) |
| --- | --- | --- | --- |
| ALFM Money Market Fund | Php 5,000 | Php 1,000 | 0.5% |
| Sunlife Prosperity MMF | Php 100 | Php 100 | 0.4% |
| First Metro Save and Learn MMF | Php 5,000 | Php 1,000 | 0.5% |
| ATRAM Peso MMF | Php 1,000 | Php 1,000 | 0.5% |
Download the e-book mentioned earlier to learn how to invest in a money market fund.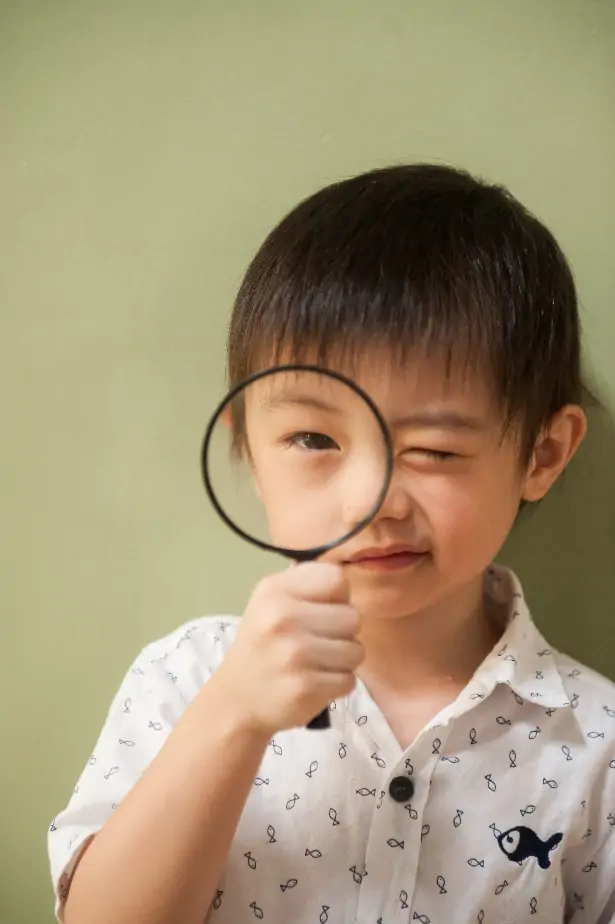 3. Create A Side Project With Your Kids
The objective of creating a side project with your kids is to cultivate their passions, skills, and build a stronger bond together.
Here are some side project ideas you can do with your kids:
A YouTube Channel
Heard about Ryan's World? It is a channel that has started as a mother and son project. Now they have over 30 million subscribers on YouTube!
But gaining followers is only the cherry on top. What we want to achieve with this project is to develop the confidence and social skills of our children.
Estimated start-up cost: Php 12,500 ~ Php 50,000
It is completely free to create a channel on YouTube. But depending on the quality of videos you intend to produce, you will need to invest in some equipment and a video editor.
You can hire a video editor on Fiverr for $10 to $700 per project.
A Toy Collection
Toy collecting may sound like a useless project, but it can help develop your kids in many ways. Here are a few of them:
Encourages self-discovery.
Builds focus and self-discipline.
Develops patience and commitment.
Teaches how to take care and organize possessions.
Expands creativity and imagination.
Promotes connections with people who have similar interest.
Builds familiarity with saving and budgeting.
Rules for toy collecting
We have to set some guidelines to make toy collecting beneficial for our kids. If we allow them to buy anything they want with all the money available, we will be defeating the purpose of the project.
Here are some suggestions:
Pick a theme and commit to it. (e.g. Avengers, Transformers, Barbie, My Little Pony, Etc.)
Set a weekly or monthly budget. (e.g. Php 200 per week) — They can choose to skip a week to save up for a bigger one.
They are responsible for keeping their toys clean and organized.
(And then think of a consequence when they break the rules.)
Estimated cost: Php 200 ~ Php 500 per week
A Building Project
The goal of a building project is to encourage our kids to:
Create with their own hands.
Materialize their ideas.
Follow instructions.
Learn to use various tools.
The easiest and most expensive way to go is, of course, LEGO®. But if you want to be a little creative, you may want to consider these ideas:
Estimated cost: Php 2,000 ~ Php 5,000
A Weekend Kiddie Shop
A weekend lemonade or cookie stand will introduce our children to entrepreneurship and hard work. Plus, they will also learn:
How money is earned; and does not simply come out of ATMs.
To interact with people.
To work as a team.
To serve others.
To appreciate the value of money.
Why do mom and dad work?
Of all these ideas about starting a side project, having a weekend kiddie shop is what excites me most. Here are several product suggestions you can sell with your kids:
Juices
Barbecue
Pastries
Shoe laces
Toys
Books
Pillows
Mugs
T-shirts
Do not overthink this project. You don't need an outrageous business plan to do it. While it is good to break even or earn a few bucks, the experience and lessons our children get are already praiseworthy ROIs — return on investments.
Estimated cost: Php 3,000 ~ P6,000
Read: 10 Important Skills Of A Successful Entrepreneur As Per Starbucks & Disney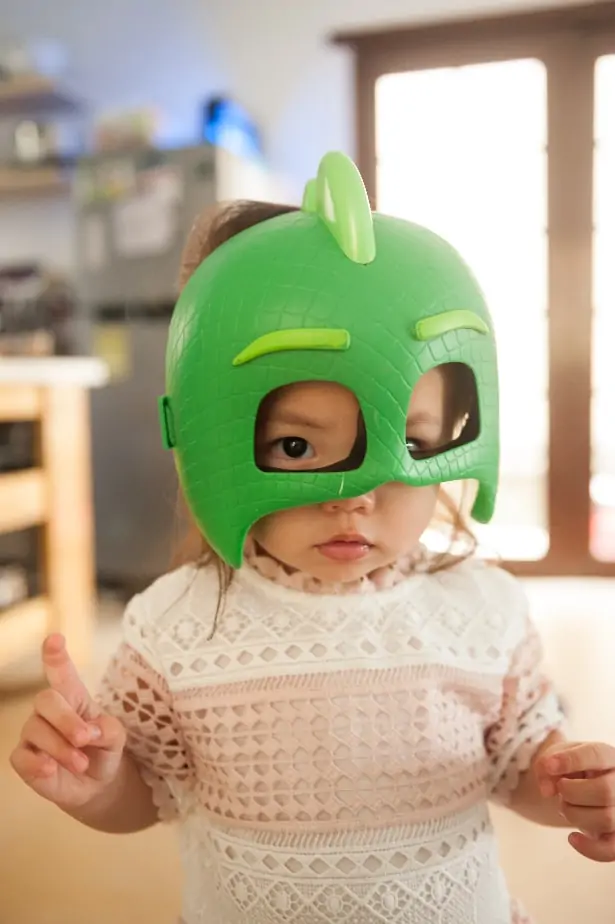 4. Do Random Acts Of Kindness
One of my mentors changed the definition of financial freedom for me.
He said, "Financial freedom is not about owning a lot of money. It is about not being owned by them." So, contrary to popular belief, financial freedom is not achieved by our ability to make money, but by our capacity to give it away.
Giving will teach our children to:
Treat money as a tool. Not as a destination.
Be self-less.
Be generous.
Experience the joy of giving.
Empathize with other people.
Be grateful and content.
Be socially responsible.
Be "financially free."
Check out these twenty random acts of kindness you can try with your kids today:
Pay for someone's food.
Send tithe to a church.
Make a donation to a charity.
Help a sick person.
Buy coffee for the person in line behind you.
Support a missionary.
Send groceries to a loved one.
Bake a cake for a friend's birthday.
Give a dog an ice cream.
Buy a toy for a lonely child.
Send out movie tickets for the upcoming blockbuster film.
Leave a huge restaurant tip.
Double down on the prize of a contest.
Pay the parking fee for the car behind you.
Buy flowers for Grandma.
Donate books to the local libraries.
Give friends 30-day access to Netflix, Disney+, Amazon Prime, etc.
Buy something from the store of a friend.
Finance a playground project.
Send someone a box of pizza.
Other than our children, I think it is we, adults, who are going to learn more from doing these acts of kindness.
Read: Do This If You Want Your Kids To Treat You Well
5. Make A Contribution To Household Expenses
Okay, I have to tell you something. I spend my children's money.
There, I said it.
I use them to cover some of our household expenses.
But it was not because we are short on budget, nor do I intend to take advantage of their naivety.
The reason I do this is to teach them two realities in life:
Tax.
Living is not free.
I take a ten to fifteen percent "tax" of whatever amount my kids receive and credit them to the household budget.
But to me, our children's money is our children's money. I would find it uncomfortable to spend it on something that will not benefit them directly. This is why I only credit their contributions to a category in our budget called the children's fund. It is an allocation dedicated only to children-related expenses like education, birthdays, and general needs.
Read: Can Parents Spend Their Children's Money?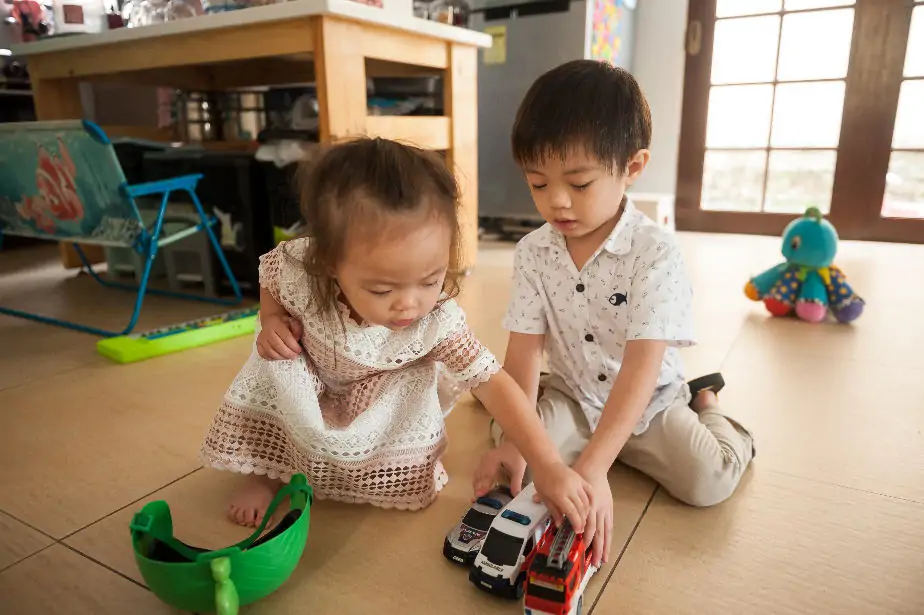 How I Manage My Children's Money
My children are four and two as of this writing. They are still too young to handle their own finances. Here is how I manage their money for now:
10% goes to them. They can buy anything they want.
Joab usually spends it on Transformers, while Jrue loves plush toys.
10% goes to the children's fund. A fund where we spend on any child-related expenses.
20% goes to nest eggs. Here's where we save up for their tuition fee, birthday parties, and travel.
We are planning to go to Tokyo Disneyland in 2023. God-willing.
60% goes to long-term investment. I have invested their money in an index fund.
Read: How We Killed 8 Credit Cards
Closing Thoughts: What About Insurance?
Ah yes, most people will tell you to use your children's money to buy them insurance.
In most cases, kids do not need insurance — unless their family has a history of pediatric diseases. Children are generally healthy and do not have any dependents. It is better to invest their money for future growth or spend it on things that will teach them good values.
I am not sure if you will agree with me. But the ones who you want to get insured normally are the breadwinners, a.k.a. their parents.
Read: Investment vs Insurance: How to know which one is right for me?
---
Keep In Touch
---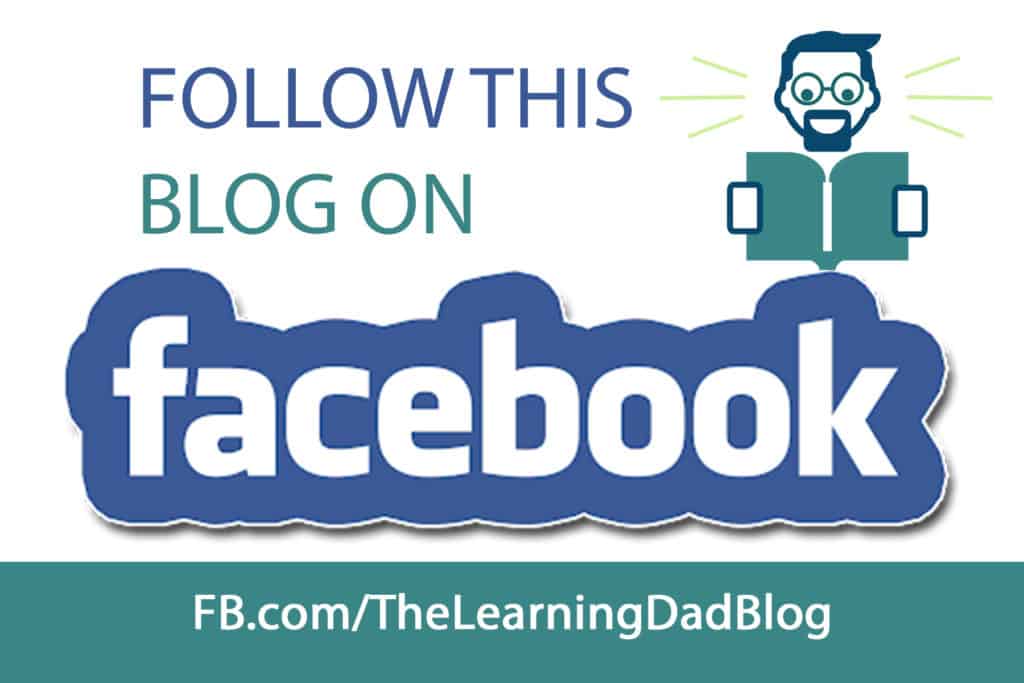 ---
Thank you for reading!