This post may contain affiliate links.
GCash started as a regular e-wallet where you could conveniently send and receive money using your phone. Today, it offers you so much more than that. 
1. Conveniently send and receive money in a variety of ways
Let us start with the basics. Sending and receiving money is the heart of GCash, and there are many ways to do it now:
GCash to GCash
There are four ways to send money to another GCash account.
Express send for basic transfers. Just input the mobile number of the receiver, the amount to transfer, a short message (optional), and you are done.
Send via QR is mostly used for in-person transactions. You will often see this in grocery stores where the GCash codes are displayed on the payment counter. Simply open the app, tap on 'Pay QR', scan the code, and input the amount to pay.
Send with a clip is similar to express send. But this option enables you to attach a photo, video, or an audio clip to make your transfer extra special.
Ang pao or pamasko allows you to send money as gifts to up to 10 GCash accounts at once.
GCash to non-GCash
There are two ways to transfer money from GCash to those who do not have GCash accounts.
Bank transfer is used to move funds directly to bank accounts or other digital wallets.
GCash padala are for people who do not have both GCash and bank accounts. They can pick up the transferred money from accredited outlet stores instead.
Receiving Money
Generate QR and Request money is the reverse version of express send and send via QR.
KKB or in other words, "Kanya-kanyang bayad" is used for splitting the bill. In essence, you may have already paid for the item or service, and are only collecting your friends and family's share.
2. Make your money grow by saving and investing
This is my favorite feature of GCash. It now enables us to save and invest within its app.
GSave
GSave is a digital savings account where you can earn up to 4.1% interest per year. It is a product of GCash's partnership with CIMB Bank, and it can be accessed by both of their apps. GSave is a safe and easy way of keeping and growing your money. It does not require an initial deposit, a maintaining balance, and has no lock-in period.
You can read my post about GSave here to learn more: Why It Is Smart To Save With GCash Today.
GInvest
GInvest is a feature in GCash where it allows you to invest in various funds such as the money market, bond, equity, and global feeder funds. This is a joint venture between GCash and ATR Asset Management Inc or ATRAM. GInvest is an ideal investment solution for beginners since they can start their investing journey for as low as fifty pesos.
I also wrote about GInvest in a separate post: How Do You Earn in GInvest? (Simplified, Tips, Stats)
3. Never miss paying your bills on time
If you are the type of person who keeps on forgetting your monthly dues, then GCash is here to help you. Besides giving you an easier way to pay your bills, the app can also remind you of your due dates.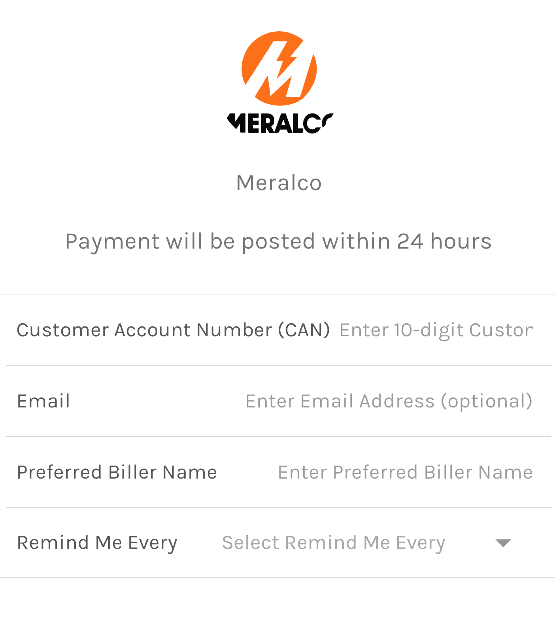 Here are the bills you can pay in the GCash app
| | |
| --- | --- |
| Electric utilities | Insurance |
| Water utilities | Transportation |
| Cable/Internet | Real estate |
| Telecoms | Healthcare |
| Credit cards | Schools |
| Loans | Payment solutions |
| Government | Others (charities, churches, etc.) |
4. Buy load on demand
One of the saving "hacks" my wife and I did was we downgraded all our mobile postpaid plans to prepaid. Since 90% of our communication is done through our home Wi-Fi, we do not need a monthly subscription for calls and texts. We can now simply load our prepaid whenever necessary through GCash.
It has been a year, and we did not feel the gap in our communications. Nevertheless, our pockets surely felt happy as we have saved about a total of Php 15,000 in phone bills.
Services you can load via GCash
| | | |
| --- | --- | --- |
| Telco | Broadband | Lifestyle |
| Globe | Globe at Home | Game credits |
| Touch Mobile (TM) | Globe Business | Kumu |
| Smart | Smart Bro | Free bee |
| Dito | PLDT Home | Smart Marino |
| Cherry prepaid | | Tinder |
| Talk N' Text (TNT) | | NBA League Pass |
| | | Prepaid TV |
| | | Prepaid insurance |
Furthermore, you also have the option to send the load to another GCash user.
5. Take advantage of the rewards
I am not into rewards, but if you do, you sure will love this GCash feature.
Alipay+ Rewards
Alipay+ rewards offer free vouchers and discount coupons with GCash. Users can now enjoy special deals on food, entertainment, delivery services, groceries, and online shopping by claiming them inside the app. Some well-known brands that are in A+ Rewards are McDonald's, Jollibee, Mobile Legends, Food Panda, Viu, Spotify, SM, and Google.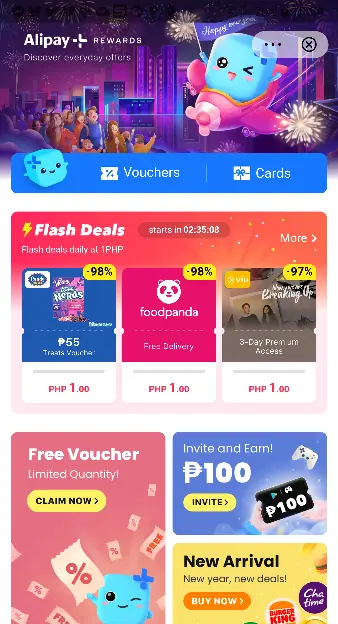 6. Get an extra hand in case of emergencies
I do not advocate borrowing money or getting any kind of loan. Lalaine and I have experienced the damaging effects of debts, and that spurred us to focus all our efforts on paying them off. We have already killed all eight of our credit cards and we no longer desire to go back to that situation ever again. Yet, of course, we understand the reality of emergencies. Ideally, we should have at least six months' worth of our living expenses saved in our bank accounts to cover these kinds of situations. But until we get there, a sort of credit line can help us in times of trouble. Here is where GCash can give us a hand.
GCredit
GCredit functions like a credit card. Once approved, you can get up to Php 30,000 credit line that can be spent on GCash's partner merchants. GCredit is exclusively available to users who have reached a certain credit score known as GScore. You can increase your score by using the GCash app regularly.
Activities in GCash that will increase your GScore:
Cash-in
Pay via QR code
Pay bills
Invest
Save
GInsure
GInsure is an insurance marketplace inside the GCash app. It offers insurance for both life and non-life. You can get insured for medical, accidental, income loss, and third-party liabilities. For non-life, it has insurance for vehicles, mobile phones, and online shopping transactions. Some participating insurers are Singlife, eTiQa, BPI MS, and more.
GLoan
Qualified GCash users can get loans amounting from Php 5,000 to Php 25,000 via GLoan. This service is more geared toward business owners who need a boost in their operating funds. GLoan's terms of payment are from nine to twelve months. The overall loanable amount and payment terms will vary depending on the person's GScore.
Read: How To Use Tonik Bank? (Here are 7 Uses)
7. Help save the planet by restoring the forests
If you have a passion for saving the planet, GCash has a feature for you too.
GForest
GForest gives you the power to plant a digital tree in the GCash app. And for every tree you planted, they will plant a real one on your behalf in their partner's eco-parks. You can do this by accumulating enough green energy points to purchase a digital tree. Green energy points are earned by walking and using the GCash app.
Here's how GCash GForest works
Earn green energy points by doing environmentally-friendly activities.
Open GForest to collect the energy points — a day after your transactions.
Pick a tree to plant once you have earned enough points.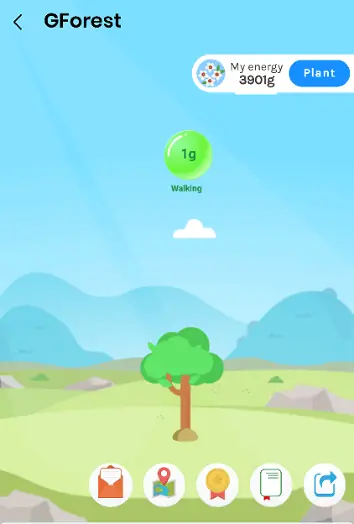 GForest green energy points system
| Green activity (min. of Php 100 per transaction) | Green energy (estimate) |
| --- | --- |
| Bank transfer | 131g |
| Buy load | 106g |
| Online cash-in | 56g |
| Express send | 131g |
| Pay bills | 253g |
| Save money | 131g |
| Connect health app to convert steps | ??? |
| Refuse single-use plastics at selected merchants | ??? |
How much green energy is needed to plant trees at GForest?
| | |
| --- | --- |
| Coconut | 17,040g |
| Avocado | 8,520g |
| Guyabano | 8,689g |
| Igyo | 9,000g |
| Tibig | 9,000g |
| Hauili | 9,205g |
| Jackfruit | 9,220g |
| Alim | 9,308g |
| Narra | 9,411g |
| Dungon | 10,080g |
| Talisay | 13,700g |
| Mamalis | 14,498g |
| Antipolo | 18,410g |
| Molave | 18,410g |
| Yakal (Limited edition) | 20,560g |
Seems like it's going to take a bit of time before we can plant a tree. Let's keep going!
8. Earn extra cash with a GCash side hustle
If you have an existing store, you can use this GCash feature to earn side hustle income.
GCash Po (Pera Outlet)
GCash Po allows an established store to earn extra by turning it into a GCash hub. This feature enables an outlet to become a payment and remittance center that offers cash-in and cash-out services. Some benefits of being a GCash outlet include free cash-in, earning weekly bonuses, and improving the store's credibility.
How to earn money with GCash Po
Remittance center
Cash in and cash-out services
Payment center
Regular bonus
These are the requirements for applying for GCash Po
Verified GCash account
Barangay Business Permit, DTI Registration, or Mayor's Permit
Store photos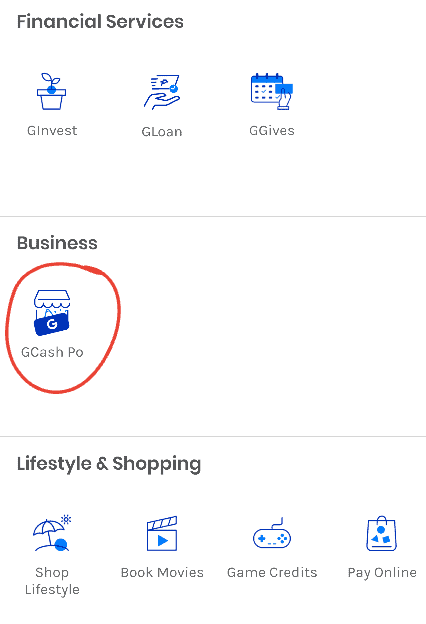 Read: How To Start A Business With No Idea (A 4-Step Guide)
9. Over 51 Million Users
GCash now has over 51 million users across the Philippines as of the end of 2021. This is big for online entrepreneurs like me. I operate a laptop store and most of my transactions are done over the internet. GCash has been a huge part of my business success as it allows my customers to easily pay for their orders. As GCash users grow, so do the consumers who can avail themselves of products and services online.
Closing thoughts:
With GCash, you can bank, invest, pay, earn, buy, eat, drink, plant, play, watch, and more. It is no longer your typical e-wallet. It's more of an entire shopping mall in your pocket.
Thank you for reading all the way to the bottom of this article, and thank you as well to the many readers who have tried out Icedrive — the next generation cloud storage. If you haven't already done so, be sure to get your free 10 GB here. With it, you can safely store 5,000 high quality photos, 3,000 songs, or five HD movies and access them from any device.
See also